Chilean military flight with 38 on board goes missing
Plane carrying 17 crew members and 21 passengers 'lost radio communication' after taking off from Punta Arenas city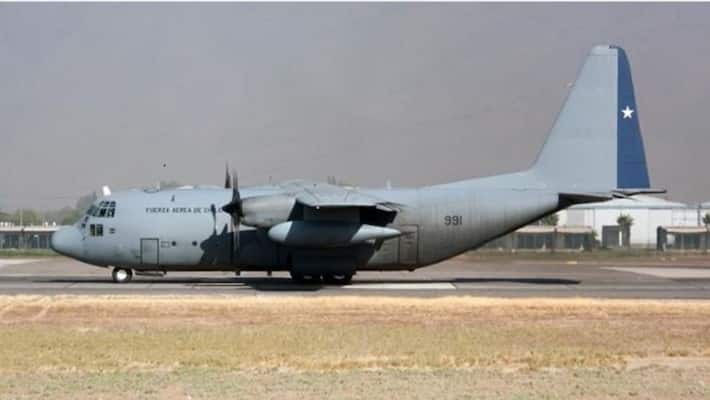 Chile: The Chilean Air Force has said one of its cargo planes that went missing for more than 12 hours with 38 people on board has crashed and a rescue team is searching for survivors.
A Chilean military plane "lost radio communication" after taking off from the south of the country for a base in Antarctica, Chile's Air Force said on Tuesday.
The C-130 Hercules took off at 4:55 pm local time (19:55 GMT) from the city of Punta Arenas on Monday to the President Eduardo Frei Antarctic Base, and it lost contact at 6:13 pm local time (21:13 GMT), Chile's Air Force said in a statement.
The plane had been carrying 17 crew and 21 passengers, the Air Force said, adding that a rescue team was scouring the area "where it lost communication with the plane, with the goal of rescuing possible survivors".
The region in which the aircraft disappeared is a vast ocean wilderness of ice sheets off the edge of South America.
The plane had been travelling to perform logistical support tasks for the maintenance of Chilean facilities in the Antarctic, the Air Force said.
President Sebastian Pinera said in a tweet that he would fly to Punta Arenas along with interior minister Gonzalo Blumel.
Once there, they would meet up with defence minister Alberto Espina to monitor the search and rescue mission.
Drake's Passage, where the plane went missing, is infamous for severe weather conditions, including freezing temperatures and ferocious storms. But the Air Force said late on Monday that the weather was good when the plane began its flight, or the mission would not have been carried out.
Last Updated Dec 10, 2019, 7:03 PM IST