Chhattisgarh Election 2023: Check out the key races and prominent candidates
Chhattisgarh election 2023: These 13 constituencies are set to witness intense political battles between the Congress and BJP, making them crucial in the Chhattisgarh assembly elections.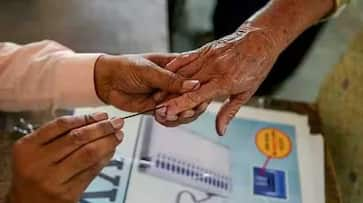 In the upcoming Chhattisgarh assembly elections, 13 key seats will witness high-stakes contests involving prominent leaders from both the Congress and the Bharatiya Janata Party (BJP). These battles are marked by notable candidates and intriguing political dynamics. Let's delve into the details of these significant constituencies:
Patan: Chief Minister Bhupesh Baghel, representing this rural constituency in Durg district, is aiming for his sixth term since 1993. In 2008, he was defeated by his distant nephew Vijay Baghel from the BJP. Both belong to the influential Kurmi caste.

Rajnandgaon: A BJP stronghold, this urban seat in Rajnandgaon district is currently held by three-time Chief Minister Raman Singh. Congress fielded Karuna Shukla, who lost in the 2018 polls. Raman Singh aims to maintain his grip on this constituency.

Ambikapur: Deputy Chief Minister T S Singh Deo represents this tribal-dominated seat in north Chhattisgarh. The region has seen protests against coal mines, which might impact Congress's prospects.

Konta (ST): Situated in the Naxal-affected Sukma district, this Scheduled Tribes-reserved seat has been consistently won by Industry and Excise Minister Kawasi Lakhma.

Kondagaon (ST): Former state Congress chief Mohan Markam, a prominent tribal leader, currently holds this seat. Lata Usendi, a prominent tribal woman leader from the BJP, was defeated here in 2018.

Raipur City South: Brijmohan Agrawal, a seven-term BJP legislator, has a stronghold on this urban constituency. Kanhaiya Agrawal from Congress posed a significant challenge in the 2018 elections.

Durg Rural: Minister Tamradhwaj Sahu, a key OBC leader, holds this rural seat with a significant Sahu community population. Sahu played a crucial role in mobilizing Sahu voters for Congress in 2018.

Sakti: Charandas Mahant, a prominent OBC leader of Congress and the Speaker of the Chhattisgarh assembly, represents this seat.

Kawardha: Minister Mohammad Akbar, a prominent Muslim leader, secured a big margin of votes in 2018 despite communal violence in Kawardha town in 2021.

Saja: This adjoining constituency is currently held by state agriculture minister Ravindra Choubey, an influential Brahmin leader. Communal tensions earlier this year may impact the election results.

Arang (SC): Urban Administration Minister Shiv Kumar Dahariya, an influential Satnami sect leader, currently holds this semi-urban constituency. However, the entry of Satnami sect guru Baldas Saheb and his supporters into BJP might pose a challenge.

Kharsia: Higher Education Minister Umesh Patel, representing this Congress bastion in Raigarh district, seeks to maintain the party's dominance.

Janjgir-Champa: This constituency, primarily inhabited by the OBC population, has a tradition of changing MLAs in every election. Senior BJP leader Narayan Chandel aims to secure victory against Congress's Motilal Dewangan.
Last Updated Nov 4, 2023, 2:18 PM IST