Agusta Scam: CBI to question former deputy Air Chief Gujral today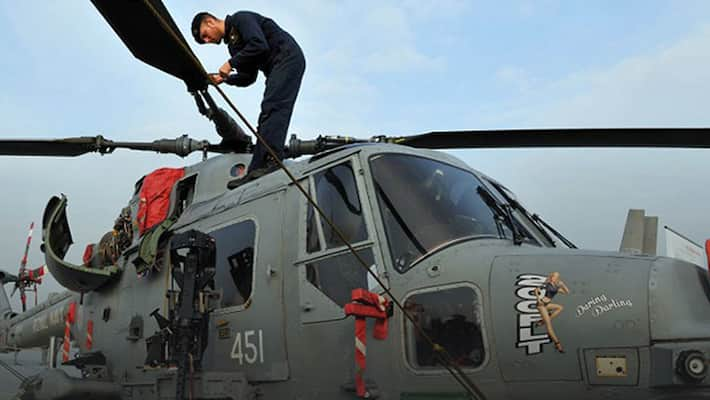 CBI is going to question former Air chief S P Tyagi and former deputy Air chief J S Gujral in connection with its probe into the alleged corruption in Rs 3,600 crore AgustaWestland VVIP chopper deal.
Air Marshal (Retd) Gujral has been asked to appear for questioning today while Tyagi will be examined on Monday.
Both have been questioned at length in 2013 but the fresh round of questioning was necessitated after April 7 order of an Italian court.
The Milan Court of Appeals has given details of how alleged bribes were paid by helicopter maker Finmeccanica and AgustaWestland to Indian officials through middlemen to clinch the deal.
The order mentions the name of Tyagi at several points.
CBI which has received a copy of the Milan court order has now prepared a fresh set of questionnaire on the basis of the decision to put to Tyagi and Gujral.
Tyagi has denied allegations against him and has claimed that the decision to reduce the ceiling was taken by a group of senior officials including Gujral, CBI has so far maintained that Gujral was questioned as a witness but remain tight-lipped if he will still retain the same status.
CBI had registered a case against Tyagi along with 13 others including his cousins and European middlemen in the case.
The allegation against the former Air chief was that he had reduced flying ceiling of the helicopter from altitude ceiling requirement from 6,000m to 4,500m (15,000ft) so that AgustaWestland was included in the bids.
However, this decision was taken in consultation with the officials of SPG and the Prime Minister's Office (PMO) including the then National Security Advisor (NSA) M K Narayanan.
CBI has alleged reduction of the service ceiling—maximum height at which a helicopter can perform normally--allowed the UK-based firm to get into the fray as, otherwise, its helicopters were not even qualified for submission of bids.
The agency had already questioned several bureaucrats including former cabinet secretary B K Chaturvedi and Comptroller and Auditor General Shashikant Sharma, who was the then Defence Secretary, the then SPG chief B V Wanchoo and Narayanan, who were all alleged party to the decision to reduce the ceiling was allegedly finalised in 2005.
Last Updated Mar 31, 2018, 6:34 PM IST