Can iPhone be hacked? How you can keep your Apple device safe
Several leaders from the Opposition parties on Tuesday flagged that they received an alert from Apple stating that "state-sponsored attackers may be targeting" their iPhones. Can iPhone be hacked? Here's what we know.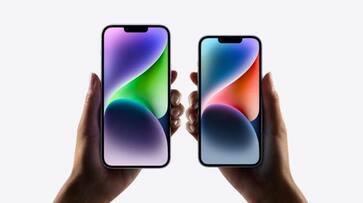 Although many people still believe that Apple devices (including the iPhone) are hackproof and immune to malicious software, it's simply not the case — and it never has been. Unfortunately, no device can ever be 100% hackproof, and the iPhone is no exception.
The hackers can hack your iPhone in three major ways ---- through malicious apps, public WiFi system and phishing links. Apple is significantly more restrictive regarding the apps that can be approved for release on its App Store and the permissions they're allowed to request from users. However, that doesn't mean that malicious apps don't slip through the cracks from time to time. Never download an app before giving time to consider whether it's safe.
Also Read | iPhone hacking row: Ashwini Vaishnaw responds to Apple's advisory, assures thorough investigation
Additionally, there are are tons of phishing links in the market and falling for one could result in you inadvertently compromising the security of your device and/or your personal/financial information. Phishing links often lead to sites looking to infect your device.
Here are some ways to protect your iPhone from being hacked:
Keep your iPhone updated
Keeping your gadgets updated with security updates is typically a good idea. This also applies to software upgrades for iOS devices. The upgrades contain patches for security holes that might allow hackers to access your iPhone.
Also Read | Blame Apple algorithm malfunction, malware attack, Govt sources on Opposition iPhone hacking claim
Don't click on any random link
By clicking on a dubious website or link, you can hack your iPhone just as you do on a PC. Check the logos, the spelling, or the URL if something about a website seems "off" to you.
Don't use public WiFi
Avoid using public Wi-Fi networks without a password. This increases the risk that a hacker may view your device's unencrypted communications or take you to a phoney website where they could steal your login information. 
Install legit applications
Compared to Android smartphones, Apple gadgets are part of a digital ecosystem that is far more controlled and regulated. As Apple screens apps, this usually keeps them more safer, although the procedure isn't perfect. A warning sign would be raised, for instance, if a wallpaper or torch app you downloaded asked for your contact list, location, camera, or microphone. Most likely, the creators are deceiving you into divulging this data so they can sell it.
Also Read | Shashi Tharoor, Priyanka Chaturvedi, Owaisi & more claim iPhone hacking attempt by 'state-sponsored attackers'
Have a strong iCloud password
Make sure you have a secure password if you use iCloud to backup your phone. If your password is compromised, someone may download a backup from the cloud and avoid even having to hack your phone. Turning on Apple's two factor authentication is another effective strategy to keep safe and can protect your iCloud account (Apple ID) from being stolen by requiring additional step of verification. 
Don't jailbreak your iPhone
To remove iOS's software limitations, you must jailbreak your iPhone. Although some may find this appealing, you are also leaving up the possibility of software vulnerabilities as you are removing some of Apple's current security precautions.
Last Updated Oct 31, 2023, 2:54 PM IST