Blame Apple algorithm malfunction, malware attack, Govt sources on Opposition iPhone hacking claim
Several political leaders alleged that their Apple devices were targeted and shared warning messages from Apple indicating "state-sponsored attackers" might be targeting their iPhones. Apple's threat notifications are explained as a means to assist users who may have been targeted by state-sponsored attackers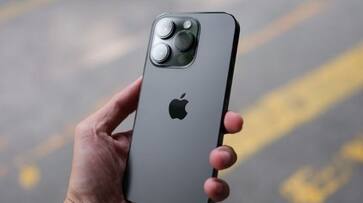 The Centre has responded to allegations of attempting to hack into Opposition MPs' iPhone devices by attributing the issue to a software malfunction on Apple's part. The iPhone manufacturer is expected to issue a clarification regarding this matter. Government sources, as reported by the media, have asserted that a combination of a malware attack and a malfunction in Apple's algorithm led to the transmission of these messages.
Several political leaders have claimed that their Apple devices fell victim to this alleged hacking attempt, substantiating their claims by sharing screenshots of the warnings they received on their Apple devices. They have accused the government of being responsible for the alleged breach of their devices.
The warning message shared by these leaders, as issued by Apple, reads, "State-sponsored attackers may be targeting your iPhone."
According to Apple's support page, their threat notifications are designed to inform and assist users who may have been targeted by state-sponsored attackers. These attacks are directed at specific individuals and their devices due to who they are or what they do. Unlike typical cybercriminals, state-sponsored attackers deploy extensive resources to target a very small number of individuals, making these attacks considerably more challenging to detect and thwart.
Apple further explains that state-sponsored attacks are intricate, require significant financial investment, and often have a limited lifespan. The vast majority of users are unlikely to be targeted by such attacks.
In the event that Apple identifies activity consistent with a state-sponsored attack, they employ a dual notification approach. They display a Threat Notification at the top of the page when the user signs in to appleid.apple.com, and they also send an email and iMessage notification to the email addresses and phone numbers associated with the user's Apple ID.
Last Updated Oct 31, 2023, 1:08 PM IST