BJP slams Telangana CM over non-implementation of Motor Vehicle Amendment Act 2019
Telangana's refusal to implement new Motor Vehicle Amendment Act 2019 irks BJP, party spokesperson lashes out at CM KCR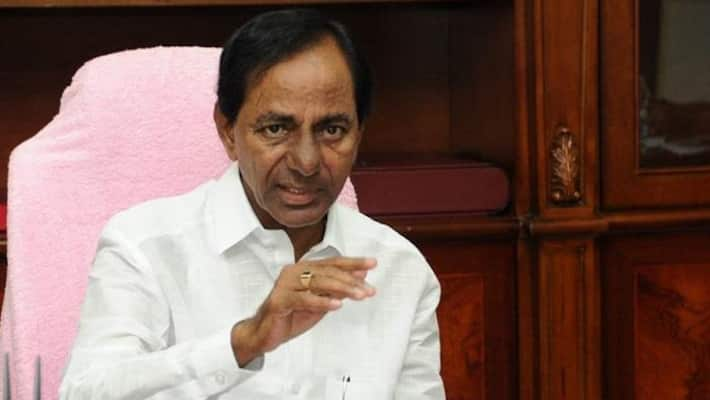 Telangana: Telangana excluded itself from implementing the new Motor Vehicle Amendment Act 2019 stating the state will not harass its people. Telangana CM K Chandrashekar Rao had announced that the state will not pay hefty taxes for traffic violations and declared that Telangana will have its own law. However, this has not gone down well with the centre.
Several states, including BJP ruled states such as Karnataka, Gujarat, Maharashtra and Uttar Pradesh announced drastic reduction in hefty fines against traffic violations. The fines were brought down drastically.
However, Telangana's own set of rules has irked BJP and they have hit out at CM KCR.
BJP chief spokesperson of Telangana state, K Krishna Saagar Rao hit out at Telangana CM for having his own set of rules and not following the Centre's Motor Vehicle Amendment.
K Krishna Saagar Rao, said, "CM KCR has lost complete credibility by constantly indulging in manipulation of facts for petty political expediency and selfish personal gains."
He added, "Motor Vehicle Amendment Act 2019 has neither reference to transport corporations nor it recommends privatisation of RTC. CM KCR has blatantly lied to divert attention and shift blame."
He also spoke about RTC. He said, "Under the provisions of RTC Act of 1950, no state government can liquidate the RTC without the approval of central government. Neither can any state government privatise the RTC unilaterally without the assent of RTC board and employees resolution for the same."
BJP spokesperson slammed CM K Chandrashekar Rao over expressed BJP's stance.
"CM KCR is visibly shaken by high court's active intervention and a possible adverse order against the state government on the 7th November, when the court examines the case as scheduled. It's no secret that he wishes to threaten and blackmail employees of RTC to abandon their fight and rejoin with zero assurances, before 7th November", said Krishna Saagar Rao.
"BJP strongly believes that people of Telangana have proved their resolve during the separate statehood struggle and they won't get cowed down by the shallow threats of KCR. He has chosen a path of no return and will pay a heavy price in this gamble he is indulging in."
The new Motor Vehicle Amendment Act 2019 was passed on July 31, which seeks to tighten traffic regulations in an attempt to improve road safety. Most of the states across the country implemented the new bill from September 1.
Last Updated Nov 3, 2019, 2:53 PM IST