Bhopal: Women at Nirbhaya shelter home make 1,000 rakhis to become 'Atmanirbhar'; here's how you can buy
This Raksha Bandhan season, girls and women of the Nirbhaya Woman Shelter Home have made around 1,000 rakhis. This year due to the coronavirus lockdowns, these rakhis will be bought by several top officers of Madhya Pradesh. Read the inspiring stories of girls who are becoming "Atmanirbhar".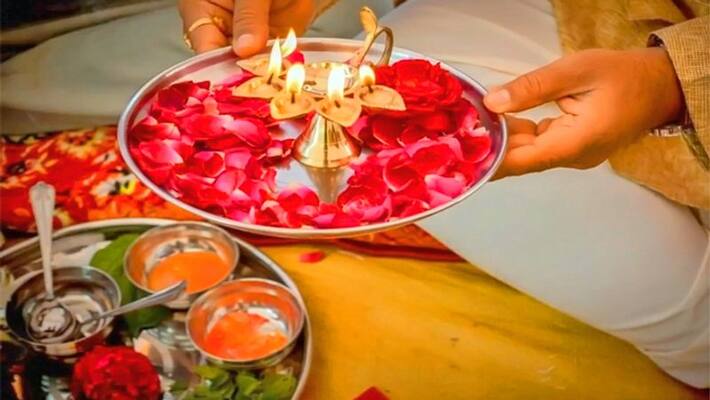 Bhopal: To make the girls and women at Nirbhaya Women Shelter Home 'Atmanirbhar' (self-dependent), they have been assigned the work of making rakhis this year as well. These rakhis were sold at the Sawan Mela held at Bhopal Haat, but this time due to the coronavirus (COVID-19) pandemic and the lockdown, the rakhis will be bought by the officers and judges in Madhya Pradesh. Among them are, the secretary, District Legal Authority, Sandeep Sharma, along with officers from the Child Welfare Committee, the Women and Child Development Department, police and other departments, who will buy the rakhis.
Samar Khan, the director of Nirbhaya Shelter Home, has said that even common people can buy the rakhis. To buy the rakhis, the people can call the shelter home's mobile number 6261121962. Twelve girls and women have made around 1,000 rakhis.
The victims living in this home are expressing their love and affection in the rakhis they are making. They have designed the rakhis on their own.
A girl living in the shelter home said that she now has a kid living with her. She has to move on from the incident that happened with her. The money she will receive after selling the rakhis, will add up to make the kid's future. Now she wants to become "Atmanirbhar" (self-dependent).
The story of another girl is also painful. Crippled by polio, her family members left her on the streets. When police found her at a railway station, they took her to a girl shelter home. When she became an adult, she moved to Nirbhaya Women Shelter Home. The girls say that Nirbhaya Shelter Home is her family now. She likes making rakhis. She feels happy when a sister ties one of her rakhis to their brothers.
Another girl said, "I had a hale and hearty family. I had four brothers. After my parents' death, the brothers abandoned me. One day the police took me to the shelter home. When the festival of Raksha Bandhan is around I think that the rakhis made by me should increase the love and affection between brothers and sisters. No sister deserves to be treated the way my brothers treated me."
Last Updated Aug 1, 2020, 3:53 PM IST