Bengaluru Violence case: 40 accused linked to terror group, few connected to past explosions in city
The CCB which is probing the Bengaluru violence on August 11 night has stumbled on hints of 40 accused having links with terror activities drawing connections to the Church Street and Malleshwaram blasts.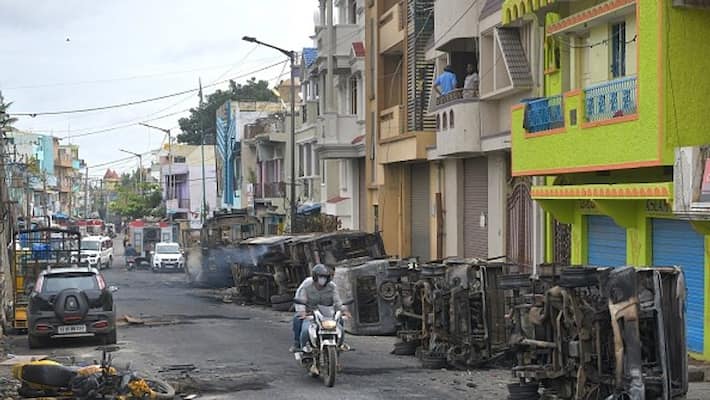 Developments have taken place in the Bengaluru violence case as Central Crime Branch officials have found that 40 accused in the arson and vandalism may be linked to terror activities and bomb blast cases of the past in the city.
As per reports, the accused were allegedly involved in spreading terror and panic. Some are related to the Church Street bomb blast case and Malleshwaram (BJP office) explosion case that have occurred in the past.
Also read:  Uttar Pradesh: BJP leader's son arrested for printing Fake NCERT Books worth Rs 35 crore
Some of the cases probed by the National Investigating Agency in the past are at various stages of trial.
Police initially said one of the accused SDPI members was in touch with Al Hind, a splinter terror outfit that was responsible for the killing of RSS activist Rudresh in 2016.
Also read: Madhya Pradesh drug dealer caught second time; Rs 75 crore worth heroin seized in Bihar
Authorities have focused on 27 out of 380 arrested as they were principal motivators and organisers of arson and rioting. As per reports, Mudassir, one of the accused, is still at large.
Last Updated Aug 22, 2020, 4:05 PM IST