Bengaluru Police chief rewards East Division cops with Rs 1 lakh for solving Bangladesh woman gangrape case
The East Division and Ramamurthy Nagar Police who were probing into the incident of Bangladesh woman gangrape case have been rewarded with Rs 1 lakh by Bengaluru Police Commissioner Kamal Pant. The cops had submitted a 1019-page chargesheet into the incident.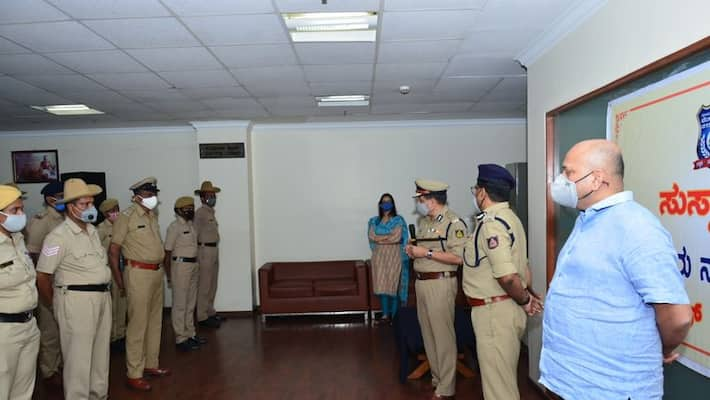 In a record time, the Ramamurthy Nagar Police cracked the gangrape case involving a Bangladesh woman and also filed a chargesheet on Wednesday. Acknowledging the efforts, City Commissioner Kamal Pant has announced a reward of Rs 1 lakh to the probing team.
As per information, the police have filed a 1019-page chargesheet into the incident in just five weeks after the case was registered.
In the last week of May, a video of the gory incident went viral and it had created ripples in the North East region and as well as Bangladesh and soon the Home Ministry asked the source of the origin of the video. A probe then led to the address to the Bengaluru East Division's Ramamurthy Nagar area.
The cops initially arrested five members seen torturing the woman in the video and later with the arrested persons' statements it was established that both accused and victim are illegal Bangladeshi immigrants and were into prostitution.
The cops also found that the violence on women in the viral video was the result of a fallout between two gangs over sharing the income from the brothel. And one of the rival gangs had purposely circulated the video to others to scare them which leaked and went viral.
The police team also reached Kerala and other places as part of the probe, during a spot inspection two accused tried to escape and the police team fired at them in self-defense. The team managed to arrest all and completed the probe and filed a chargesheet.
Last Updated Jul 8, 2021, 6:02 PM IST