Bengaluru: No more than 400 passengers at a time in Namma Metro
Metro services will be fully operational in Bengaluru from September 7. Here is a detailed report on how and when the metro services will be available.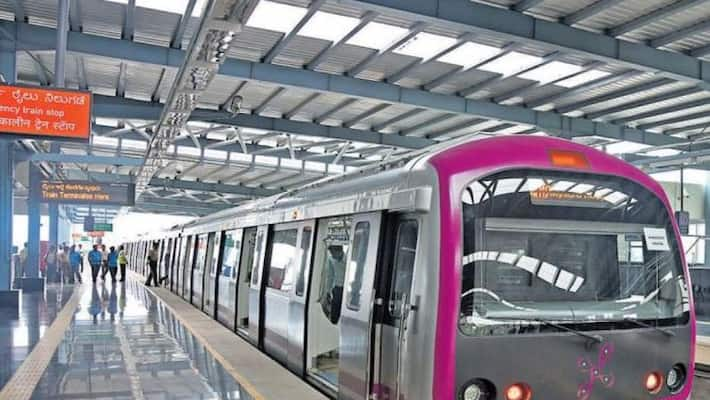 Bengaluru: The Indian government allowed states to resume metro services in a phased manner in Unlock 4.0 from September 7.
Most of the cities like Delhi, Noida, Chennai, Kochi, Bangalore, Jaipur, Hyderabad, Kolkata, Gujarat and UP Metro are ready to begin metro services again except Mumbai.
Also read:  Karnataka: CCB finds link of senior Congress leader's son in drug racket
The Metro services will be fully operational in these cities except in containment zones.
Here's how Metro services intend to begin in Bengaluru:
1)      The 6-coach trains will operate from 8-11am and 4:30-7:30pm on the east-west route (purple line) from September 7.
2)      Two days later, metro services on the north-south route (green line) will resume, following the same time schedule as the purple line.
3)      From September 11, the service on both lines will operate for 14 hours - from 7am to 9pm daily.
4)      Every commuter will have to undergo thermal screening at the entrance of the stations. Spaces have been allocated on platforms and inside coaches to maintain social distancing.
5)      Only e-tickets will be issued.
6)      The trains will run at a frequency of 5 minutes during peak hours and 10 minutes during non-peak hours from September 11.
7)      There will be no more than 400 passengers at a time in a train and less than 50 passengers will be allowed to stand at the platform at a given time.
8)      Use of Aarogya Setu app is not compulsory but encouraged by the state government. 
Last Updated Sep 3, 2020, 11:40 AM IST