Bengaluru: BBMP to remove illegal banners and hoardings of businesses, politicians
The BBMP is set to remove illegal advertisements, banners and pictures of politicians posted all over the city. Business establishments illegally advertising will be punished.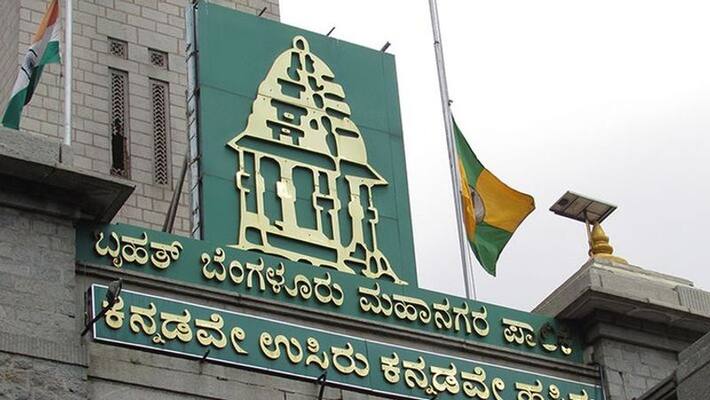 Bengaluru: Back in 2019 the BBMP had made strict rules to completely remove posters, banners, flexes in Bengaluru in order to retain the beauty of the city.
Despite the strong opposition of printing presses, ad agencies and the interference of the high court the BBMP managed to illegalise advertising posters and banners across the city.
However, within a year, a huge number of illegal advertisements, banners and enormous pictures of politicians are seen around the city. The BBMP is set to scrape them down.
BBMP commissioner Manjunath Prasad confirmed to a news portal stating "We have decided to remove all advertisements that flout norms. We have already launched the drive to remove illegal advertisements and publicity material including photographs of elected representatives put up at bus stations and reverse osmosis (RO) plants."
It is reported that as per the BBMP commissioner's orders officials have been asked to remove all such illegal advertisements from Rajarajeshwari Nagar. 
Also read: Unlock 4.0 Karnataka: What will be open and what will remain shut
Manjunath Prasad added that he has directed the assistant revenue officer of Mathikere sub-division to remove advertisements put up by various business establishments near Mekhri Circle and lodge a complaint against them.
Based on a FIR lodged at the Sadashivnagar Police Station a few business establishments have put up flexes at Mekhri Circle without availing permission from the civic body.
While social activists and environmentalists are happy with the BBMP's efforts to reduce visual pollution around the city, corporators are questioning what can be wrong in putting up a picture of themselves on RO plants that have been set up because of efforts put in by them.   
Last Updated Sep 1, 2020, 12:18 PM IST