Anand Mahindra gets impressed with desi 'jugaad' of driverless motorcycle (Video)
Mahindra group chairman Anand Mahindra shared a bizarre video of a man riding on a driverless motorcycle.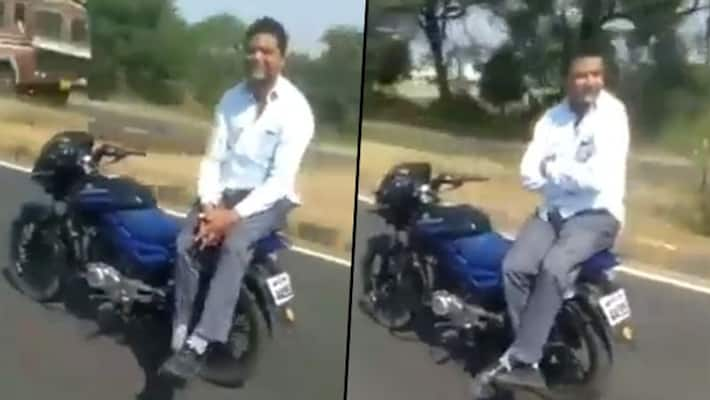 As we all know, businessman Anand Mahindra is an active social media user and often shares informative, inspirational, hilarious yet quirky content with his fans and followers. This time the Mahindra group chairman shared a bizarre video that went crazy viral on the digital media. Yes, Anand Mahindra shared a driverless video motorcycle leaving the internet puzzled. Sharing the video on Twitter Anand Mahindra captioned it, "Love thisMusafir hoon yaaron na chalak hai, na thikaana."
The video shows a man sitting as a pillion on a driverless motorbike and riding with his legs on one side while the bike was moving ahead. It looks like someone recorded this video from another vehicle besides him. After a while, the pillion rider smiles and raises a hand, waves towards people and capture their attention. In the video, the stunt seemed extremely dangerous. However, the exact location where this incident is taking place is unknown.
Initially, the clip was posted on Twitter by Dr Ajayita, which accumulated over 625k views and 4119 retweets so far. Social media users shared mixed responses to the clip, which also provoked several reactions from them. Watch the video.
Last Updated Oct 22, 2021, 12:44 PM IST