Amulya Leona, the girl who shouted 'Pakistan zindabad', granted bail
Two days after three Kashmiri students were granted bail from the 2nd ACMM court in Hubballi in connection with sedition charges, now Amulya Leona Noronha, the girl who was jailed for 'Pakistan zindabad' slogan, got bail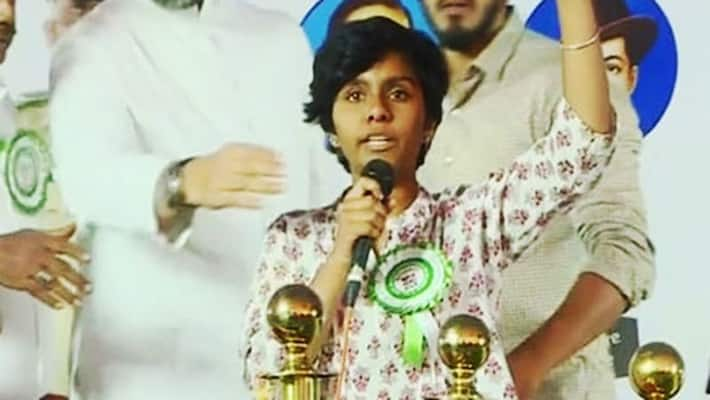 Bengaluru: After three Kashmiri students, now Amulya Leona Noronha, who was jailed for over three months on charges of sedition, was granted bail.
The 5th ACMM court granted her bail under the default provision CrPC 167(2) on Thursday (June 11) and she will be released on Friday.
On Wednesday, Amulya was denied bail by a sessions court saying that "she may abscond and involve herself in similar offences".
Amulya, 19, is a journalism student at a Bengaluru college. She had raised 'Pakistan zindabad' slogan on the podium at an event in the presence of AIMIM leader Asaduddin Owaisi leaving him and the organisers shell shocked.
The microphone was snatched from her by corporator Imran Pasha from Padarayanapura, Bengaluru, who had organised the anti-CAA event to score brownie points against another minority leader BZ Zameer Ahmed Khan.
Later, she was booked under sedition charges and sent to jail. Her house in Chikkamgaluru was attacked. The student had to spend 110 days in jail for her act.
Amulya was granted bail against a surety of Rs 1 lakh and on the condition that she would not influence witnesses in the matter.
Last Updated Jun 12, 2020, 12:15 PM IST