Action to be taken against Ajit Pawar, Sena-NCP alliance intact: Sharad Pawar
The NCP and Shiv Sena alliance is active. Action will be taken against NCP leader Ajit Pawar who supported the BJP and helped the latter form government, said NCP chief Sharad Pawar.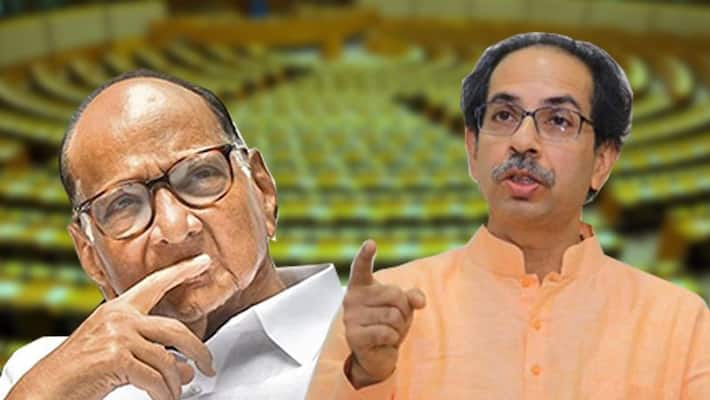 Mumbai: Nationalist Congress Party (NCP) chief Sharad Pawar and Shiv Sena chief Uddhav Thackeray held a joint press briefing in Mumbai following the developments that saw Devendra Fadnavis being sworn-in as chief minister earlier this morning.
BJP leader Devendra Fadnavis took oath as chief minister of Maharashtra at 6am today, after NCP's Ajit Pawar extended his support along with 30 MLAs from the party, as he claimed
In the press briefing, Sharad Pawar said that action will be taken against Ajit Pawar who supported the BJP. He clarified that it is not NCP's decision but Ajit Pawar's. He said that a new person will be selected as the leader of the legislative party in place of Ajit Pawar at 4pm, today.
Sharad Pawar also said that Shiv Sena and NCP alliance will continue. However, no one from Congress was seen during the meeting and their stance following the current developments is not clear yet.
Shiv Sena MP Sanjay Raut lashed out at the BJP and Ajit Pawar. He said that swearing in of Fadnavis as CM and Ajit Pawar deputy CM was 'theft' and an insult to the people of Maharashtra. 
Shiv Sena and NCP was supposed to finalise talks with Congress with regard to formation of government in Maharashtra today.
Ajit Pawar dd not see eye to eye with us, yesterday, (November 22) during the meeting. He took part in the NCP, Shiv Sena and Congress meeting and did not drop any hint of his alliance with the BJP," Raut had said earlier.
Before the parties concerned event met today, Devendra Fadnavis, with Ajit Pawar's support, had already struck a deal and the two had assumed power.
Last Updated Nov 23, 2019, 2:23 PM IST