6,802 Keralites reached home from other states amid lockdown
Any person who comes to any of the six entry points of Kerala without a pass will be sent to institutional quarantine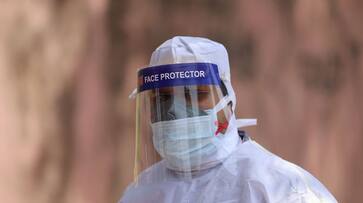 Till date, 6,802 Keralites have arrived from other states. Most number of them arrived from Tamil Nadu (4,298), followed by 2,120 from Karnataka and 98 from Maharashtra.
Chief minister during the daily briefing said that 576 people who lost their job, 163 children who got separated from their parents owing to lockdown, 47 who need urgent medical attention and 66 pregnant women are those who arrived.
Also read: Coready mobile app helps protect people by nudging users to follow social distancing and notifies them of risk on their phones
Pinarayi Vijayan added that pregnant women and small children have been exempted from institutional quarantine. They will be asked to undergo 14-day quarantine at their houses itself.
He added, "The plan is to first concentrate on students stuck in Delhi, Punjab, Himachal Pradesh and Haryana. For that, the help of the CMs has been sought."  He said 1,177 students are awaiting return. Of them, 723 are in Delhi, 348 in Punjab, 89 in Haryana and 17 in Himachal Pradesh.
Temporarily suspended passes:
The state government has temporarily suspended issuance of passes for those who seek to enter Kerala from other states. Only after facilitating entry of people who have already applied and ensuring quarantine facility for them will new passes be issued.
Last Updated May 7, 2020, 2:34 PM IST