[Video] Killer Fog: 20 vehicles collide back-to-back like a horror movie on Yamuna Expressway
Around 20 vehicles collided in series at 24 km point on the left side of the Yamuna Expressway leading towards Agra
Close to 30 people were injured in the mishap and were rushed to Kailash hospital by Expressway ambulances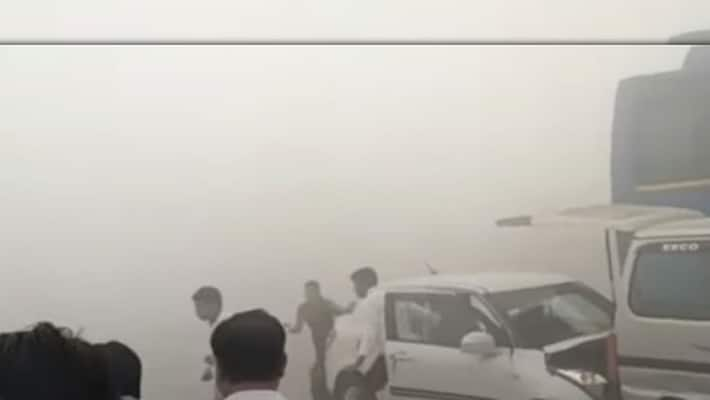 Around 20 vehicles collided in series at 24 km point on the left side of the Yamuna Expressway leading towards Agra, a police officer said.
"Due to dense fog, a UP Roadways bus en route from Noida to Agra collided with a canter. Thereafter, number of vehicles collided in series," the officer said.
He said all the injured, numbering around 30, were rushed to Kailash hospital by Expressway ambulances.
A doctor at Kailash hospital said, "Six injured persons left for Delhi hospitals on their own against medical advice (LAMA). 16 are still admitted at hospital."
"Bhim Singh, Pohop Singh and Pawan Singh were admitted to ICU as their condition was critical," the doctor said.
Several injured have suffered multiple fractures, he said, adding, around 12 persons were discharged after dressing of minor wounds.
The police officer said, "Though I was appealing the drivers to drive slow due to fog, but still drivers continued driving fast."
"I had stopped and warned few drivers but it is not possible to warn each and every speeding vehicle. People should know that driving in speed in fog is fatal," he said.
Last Updated Mar 31, 2018, 6:46 PM IST