#Bangaloretraffic trends: Twitterati find solution to ease city traffic, memes swarm social media
The memes that show Bengaluru during normal business hours and during long weekends are doing the rounds on the social media, making #bangaloretraffic trend again on Twitter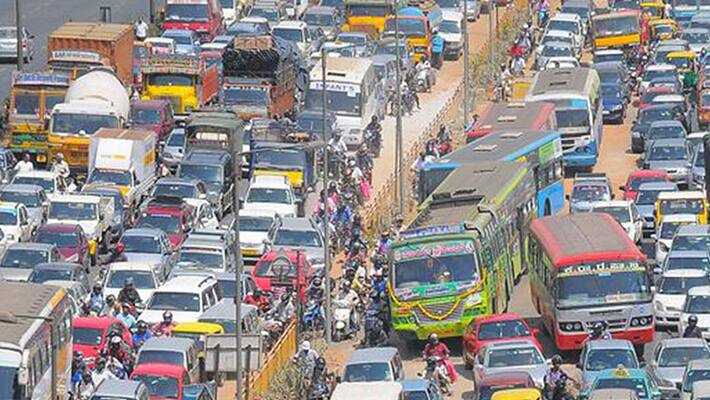 Bengaluru: Following the pollution level in New Delhi, Bengalureans seem to be worried as it is one of the fastest growing cities in India, which has a potential of turning into the most polluted city soon. And along with it, the city traffic.
Currently, gridlock traffic is considered as one of the problems for increasing levels of pollution in Bengaluru, apart from the poisonous gas let out by industries.
Records claim that nearly 6 lakh vehicles were registered in financial year 2018-19. Accordingly, around 1,750 new vehicles are registered in Bengaluru every day. The vehicle population of Bengaluru has already crossed 80 lakh, say reports.
It seems, during the recent holidays and long weekends, Twitterati has found an answer  to why there is so much traffic in Bengaluru and how it can be avoided.
The stark difference between Bengaluru roads during business day and during holidays when most of the non-Bengalureans go to their hometowns is pretty shocking.
Another witness to this was people travelling on metro on Friday (before the Diwali festival). At least 4.83 lakh people travelled by Metro on October 25, while most of them alighted at City Railway Station or Kempegowda bus stop to catch the train/bus to their respective hometowns.
While it is not possible to keep people away from Bengaluru to tackle the traffic problem, it is high time administration takes necessary steps to deal with the problem if one is serious about Bengaluru not turning into another Delhi.
 
Last Updated Nov 4, 2019, 4:07 PM IST