Jharkhand Assembly elections: Fifth phase of polling ends, 70.83% voter turnout recorded
The fifth and last phase of Assembly elections in Jharkhand ended at 3 pm in 16 constituencies. The counting will take place on December 23.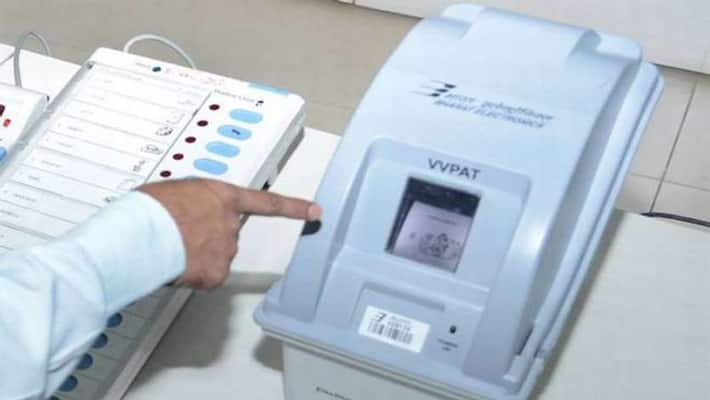 Ranchi: The fifth and last phase of polling in Jharkhand came to an end finally, with the voter turnout at 70.83%.
In the last phase, the fates of candidates in 16 seats will be decided. Jharkhand has an Assembly strength of 81, out of which the voting for 65 constituencies were decided in the earlier 4 stages.
Long queues were seen before polling stations in the 16 constituencies with voters braving minimum temperatures hovering between 6.6 degrees Celsius and 10 degrees Celsius.
An electorate of 40,05,287 citizens, including 19,55,336 female and 30 third gender voters were eligible to choose from 237 candidates who contested today. This included 29 women nominees, across the 16 seats.
The counting of votes will be held on December 23.
While the BJP has gone ahead with Raghubar Das, the incumbent CM as its chief ministerial candidate, the opposition alliance of Congress, JMM and RJD has projected Hemant Soren as its CM candidate.
The BJP is banking on the charisma of PM Modi to continue in power. While the opposition is hoping against hope that the electorate will favour them, just like the Congress earned a surprise in the states of Maharashtra and Haryana, where it won more seats than expected.
In the wake of the enactment of the Citizenship Amendment Act and the ensuing violence in the entire country, the results here might be seen as either approval of disapproval of the Modi government scheme. If the BJP does retain power, it will be a massive boost and fillip to the Modi government. However, if the BJP tastes defeat, the opposition will jump on the criticism bandwagon of the BJP.
In the last Assembly elections of 2014, the BJP had won 43 seats, while Hemant Soren (JMM) had won 25 seats.
Interestingly, Soren is contesting from two seats – Dumka and Barhait.
Last Updated Dec 20, 2019, 7:32 PM IST