Congress' strategy for Karnataka by-polls revealed
The Congress in Karnataka that recently lost power and witnessed its troubleshooter DK Shivakumar being arrested for alleged financial fraud, will most likely use the Vokkaliga caste card and the 'backstabbed by disqualified leaders' sympathy factor during the by-elections in its campaign strategy.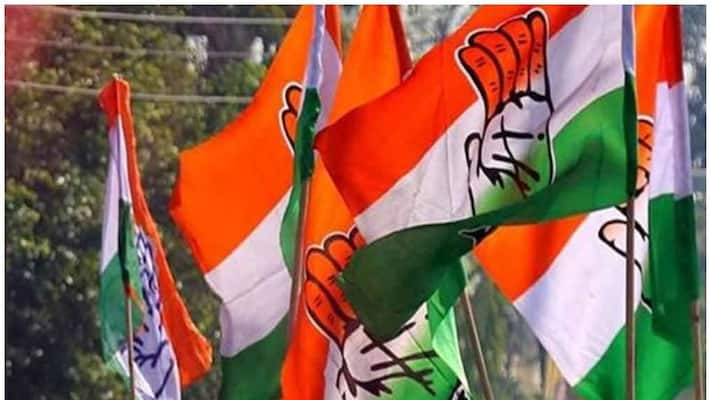 Bengaluru: Assuming that the Vokkaliga card and backstabbed by disqualified leaders sympathy factor will make a perfect combination to help it fetch votes and defeat the BJP, the Karnataka Congress will use these ploys as part of their election strategy to try and bring down the BS Yediyurappa-led state government.
While Kengal Shreepada Renu, a Vokkaliga leader and spokesperson of the Congress, agreed that the Vokkaliga card will be a major factor for the party, working president Eshwar Khandre said, from Vokkaliga leaders being targeted to the slump in GDP to the lack of response to floods in North Karnataka, many such issues will be brought up and used effectively.
"After the floods in North Karnataka, nearly 22 districts and 100 taluks are impacted, and no funds have been released so far from the Union government. This apart, the general feeling about teaching a lesson to defectors who cheated voters is part of the strategy and the Vokkaliga factor will also play a part during the election," said Eshwar Khandre, KPCC working president.
He, however, refused to commit to any alliance with the JD(S) post the results and said that the party would rather prepare for mid-term elections.
The JD(S) camp states that it will also use many of the issues as part of its strategy and will not ignore the Vokkaliga factor. In the south, the Vokkaliga community is dominant. However, Vokkaliga votes swung in BJP's favour during the Lok Sabha election in May.
"There are many issues that will be part of the election strategy and we will use the Vokkaliga issue," said HD Kumaraswamy, JD(S) president.
Vokkaligas are with BJP now
BJP leader and spokesperson Vaman Acharya is confident that the BJP will win many seats in the by-election and remain safe. Highlighting the meek response to the protest following the arrest of Vokkaliga strongman DK Shivakumar (DKS) a few days ago, Acharya said, "The community realised that DK Shivakumar has done damage to it. The Vokkaligas voted for the BJP in the Lok Sabha election. The protest following DKS' arrest was a staged one and people have realised that. This issue may not matter much. The BJP has given importance to Vokkaligas and made one of them as deputy CM and few have been inducted in the Cabinet."
Last Updated Sep 24, 2019, 8:00 PM IST