Coronavirus: Schools reopen in this country; students sit in plastic boxes
Children were made to sit in plastic boxes to keep them apart as schools reopened in Thailand
Bangkok: Many countries announced lockdowns since March due to the coronavirus (COVID-19) pandemic. Now months later, several countries are easing the lockdown restrictions. The unlocking procedure has started in India too. But educational institutions have not got a green signal from the government.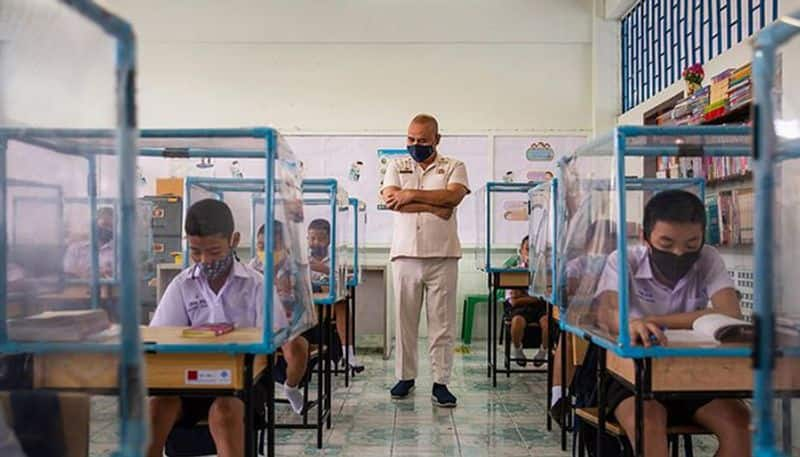 Meanwhile, Thailand has opened schools with the strictest rules. In these schools, social distancing is maintained inside the classrooms. Pictures of these classes are going viral. At the same time, many people praised this act while others were calling it "bad" for children.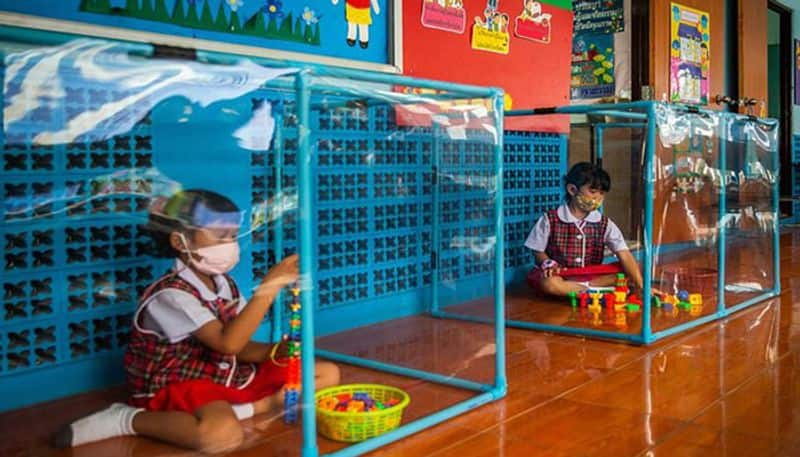 In Thailand, Wat Khlong Toey School opened in July. Even after a month of school restarted, there has not been a single case of coronavirus. The reason for this is the strict school rules.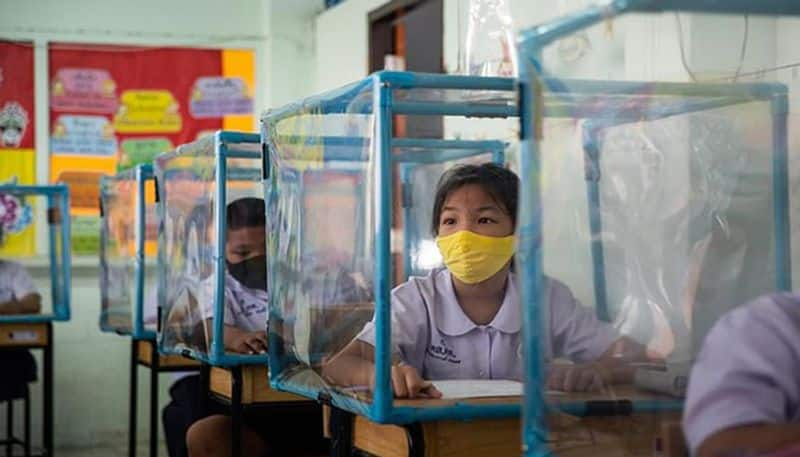 Reports suggested that the school will not have more than 25 children in a class. Also, every class door, desks, and the rest of the area are being sanitised many times during the day.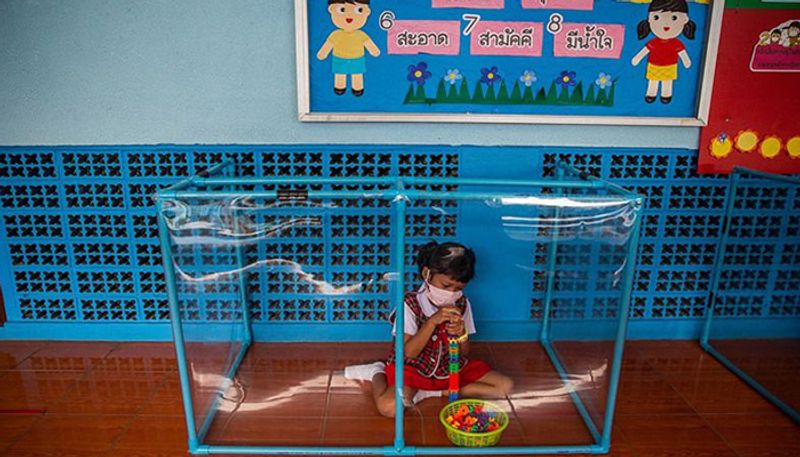 In kindergarten, children have to wear masks. Whether they read or play, the face mask is compulsory.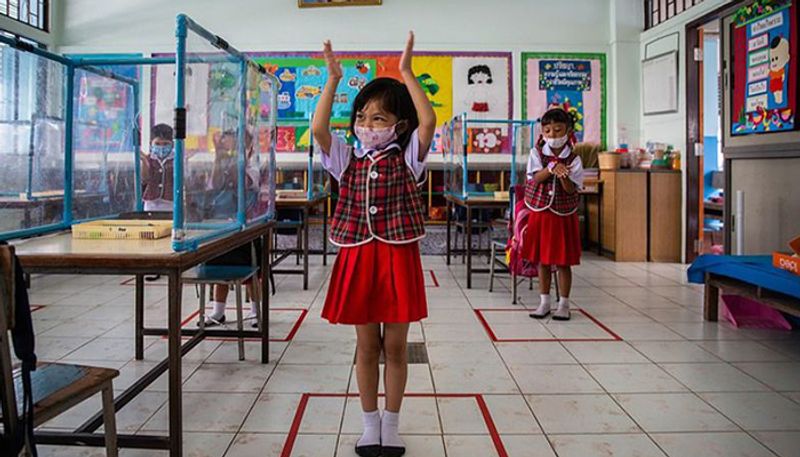 In classrooms, students sit in the middle of the plastic boxes/screens and with a mask. That way, they are following social distancing norms.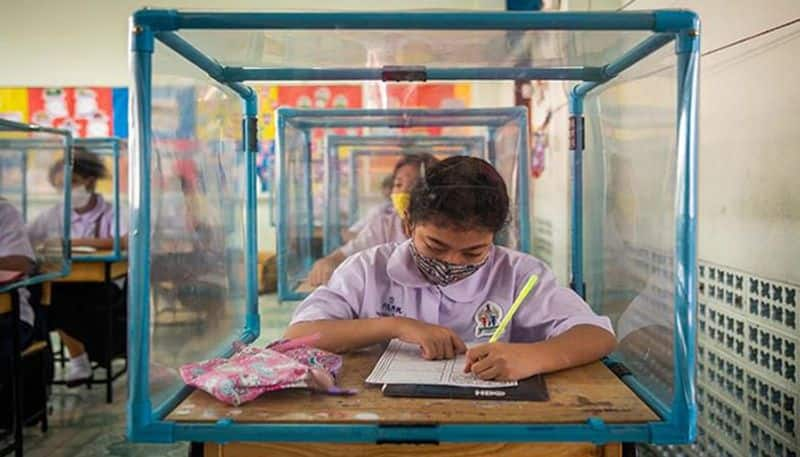 There is sufficient distance between every desk. In this way, it is believed that they can have control COVID-19.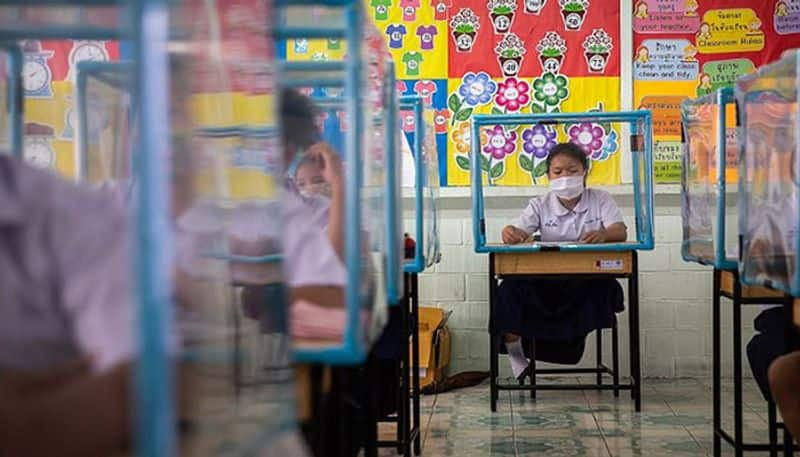 In Thailand, preparations were made to reopen the schools from March, when they suddenly closed it because of the coronavirus fear.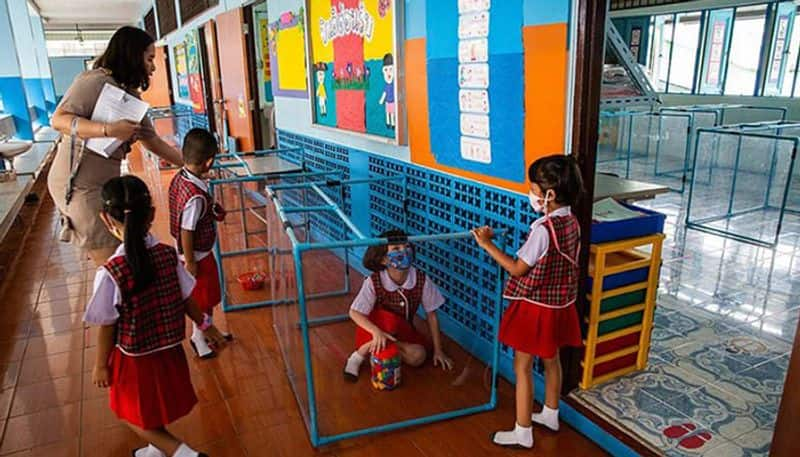 Washbasins have also been placed outside every class. And every child must wash his/her hands after every class.
Till today more than 3,350 coronavirus cases have been reported in Thailand with 58 deaths.