PHOTOS: Craving Will kill Us Before Corona; Labours Walked In Lockdown Without Food And Water
New Delhi. The coronavirus that has come to India has made the poor afraid of hunger rather than disease. In order to prevent the spread of the disease to the general public government announced lockdown for 21 days. The daily wage laborer is facing double problem in corona outbreak. In fact, due to the lockdown, there is a livelihood crisis in front of the workers and their families. The poor are forced to flee, saying that they may 'escape from Corona but die of hunger.' This is the reason why people are going on a journey of several hundred kilometers on foot. These are some painfull pictures of migration....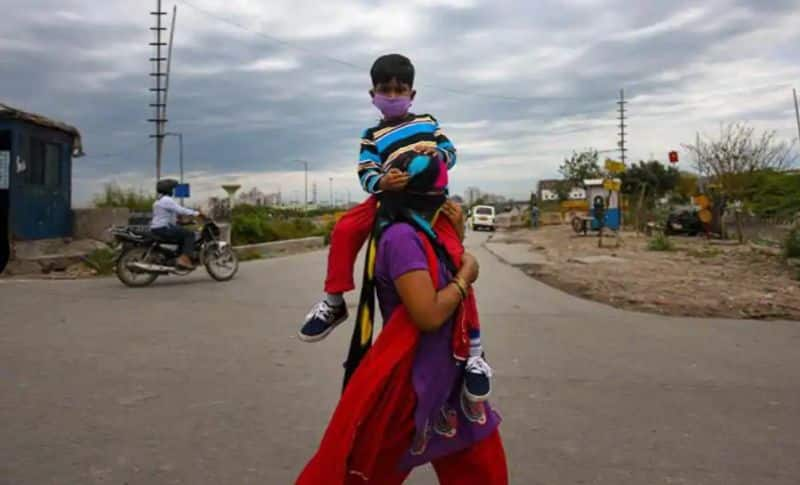 They were started walking to 400 and 800 kilometers home with burden on head, child in lap and without food or water.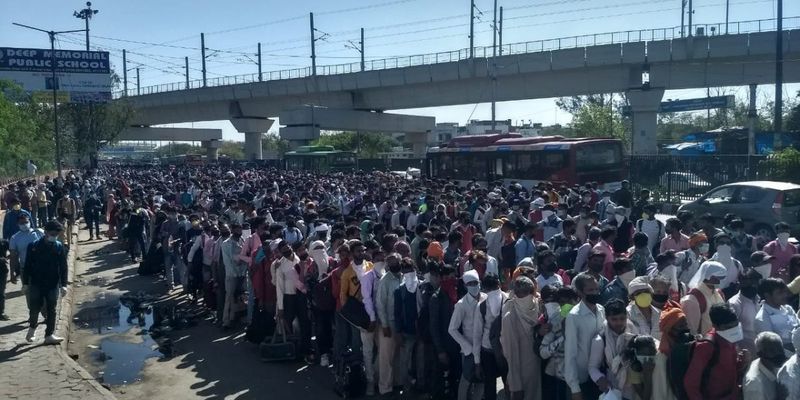 With their livelihoods coming to a halt after imposition of the countrywide lockdown, thousands of daily wage workers and labourers thronged the Delhi-Uttar Pradesh border on Saturday in the hope of reaching their homes in far-flung areas.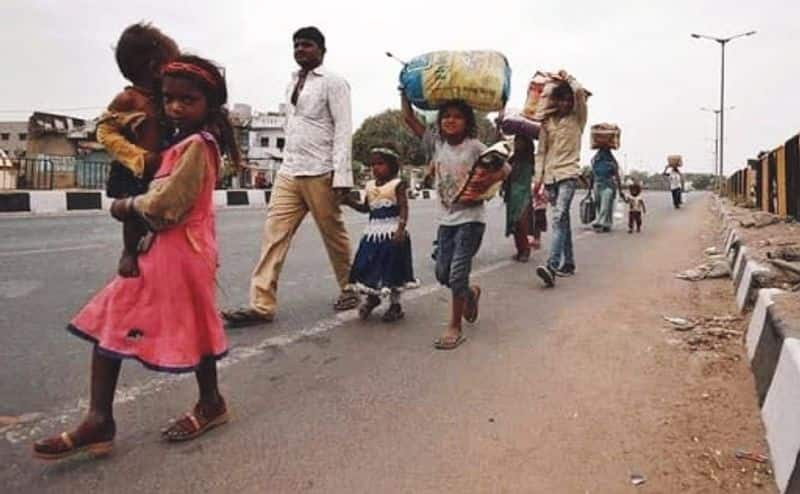 Not with standing the threat of spread of the coronavirus disease, they are more scared of being homeless and hungery.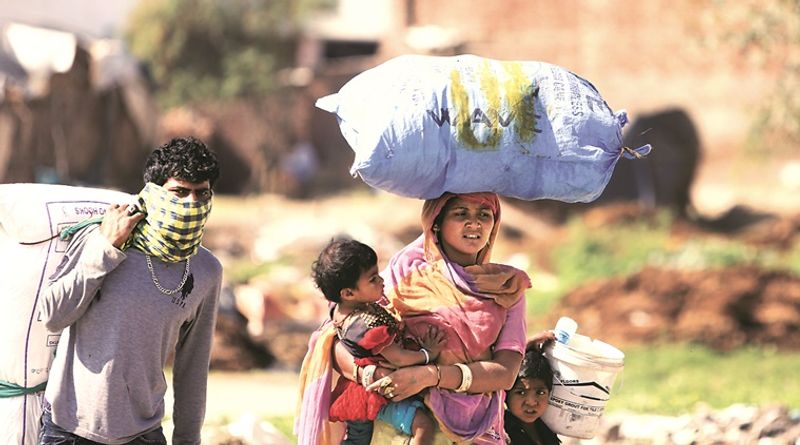 Hordes of people, including women and children, with their bags on their heads and backs continuously walking on road.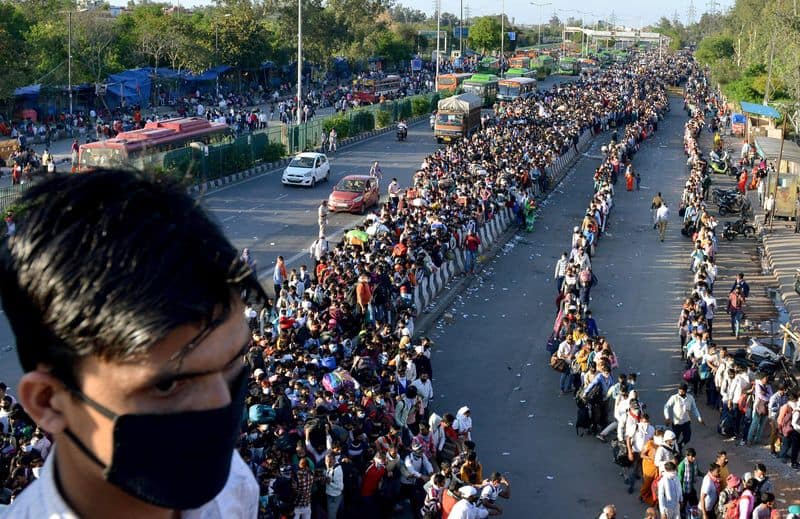 Many also wearing protective masks, waited in long queues to board buses at the anand vihar interstate bus terminal here.
Earlier in the day, the Uttar Pradesh government announced that it has arranged 1,000 buses to ferry migrant labourers stranded in the border districts owing to a countywide lockdown.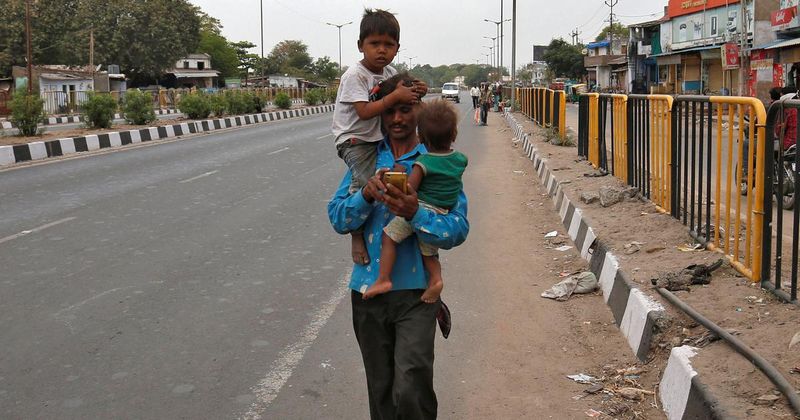 Children in the lap of people leaving their homes on foot, bags full of luggage on the head and the pain of migration on the face can be felt.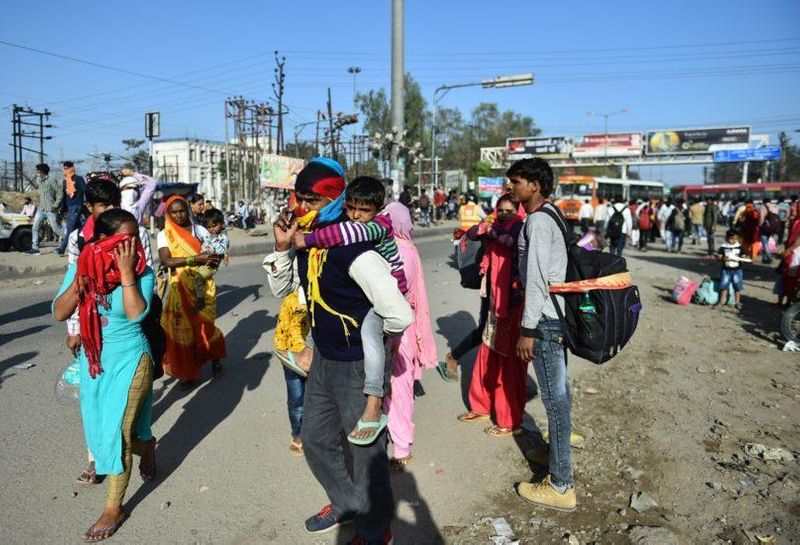 Children of laborers walking on deserted roads in the full sun are seen sitting on their parents' shoulders, sleeping on their laps.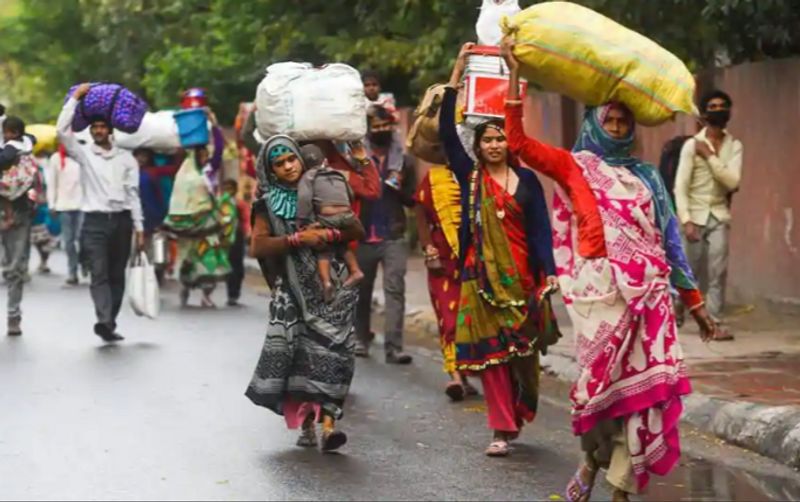 The government has taken several steps, including free rations, allowances, etc., to ensure that the workers or the poor are not troubled. However, people are worried about lives of their families and kids.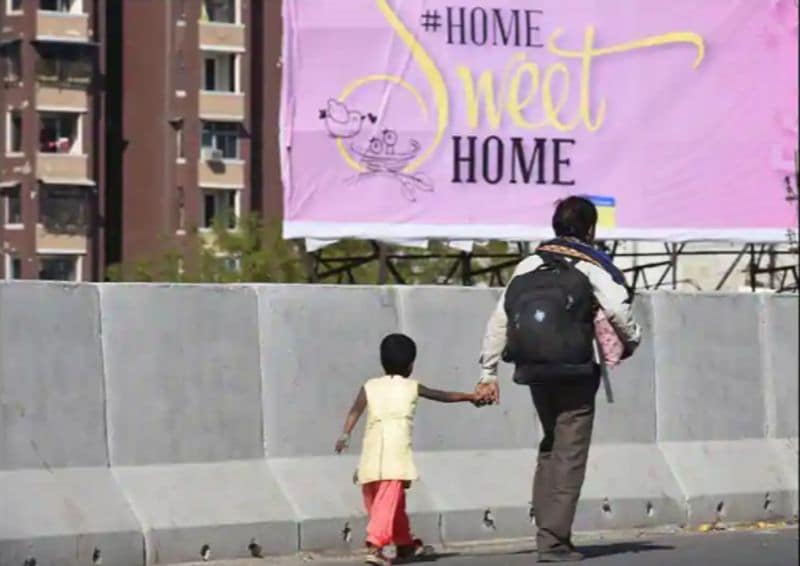 Due to which, despite repeated appeals of the government, people are moving towards their homes by walking.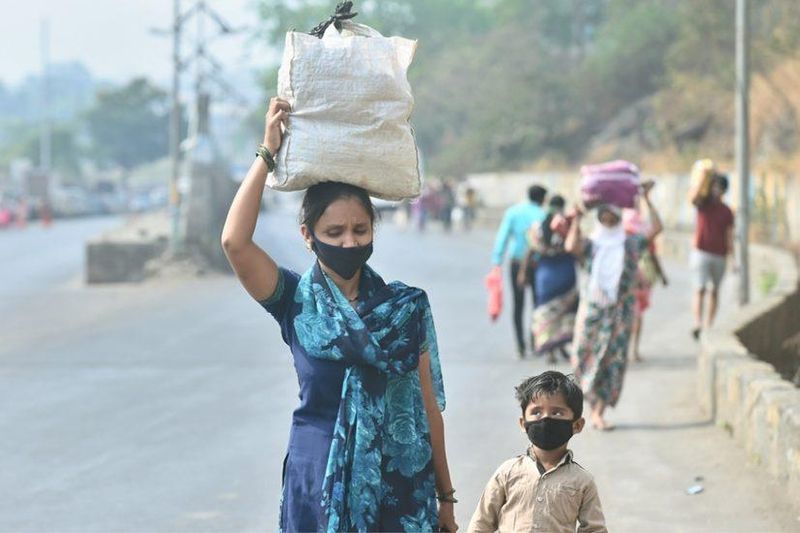 Large numbers of people are migrating, due to long lines of people were seen on the streets.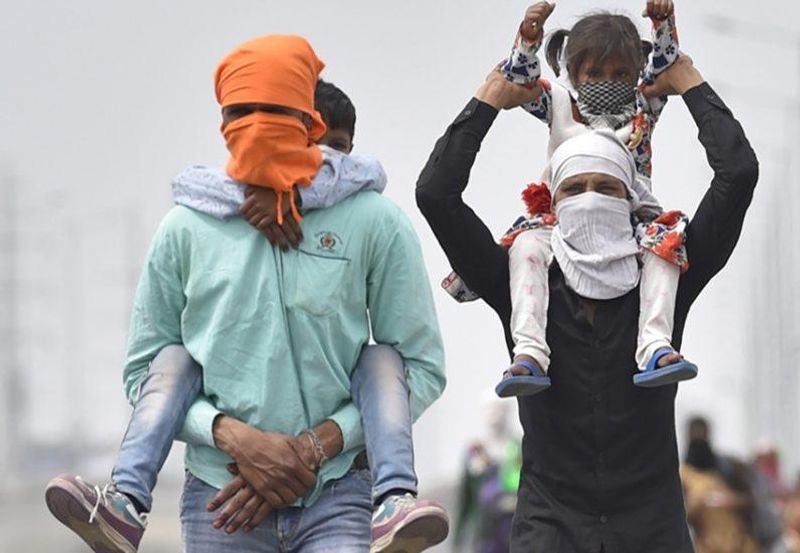 People with family alss in danger of corona virus infection while waiting for buses in huge crowd. social distancing get worst in delhi anand vihar bus station.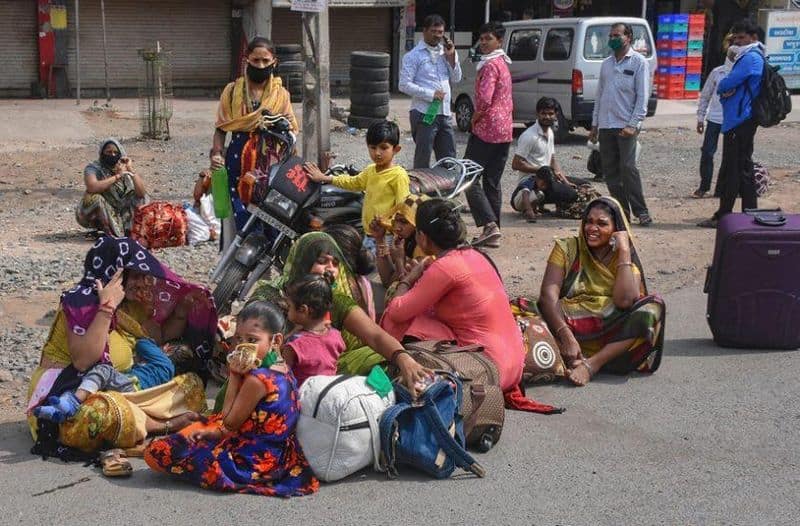 People are seen resting on the way tired after walking far enough. Some social organizations are arranging food for such people.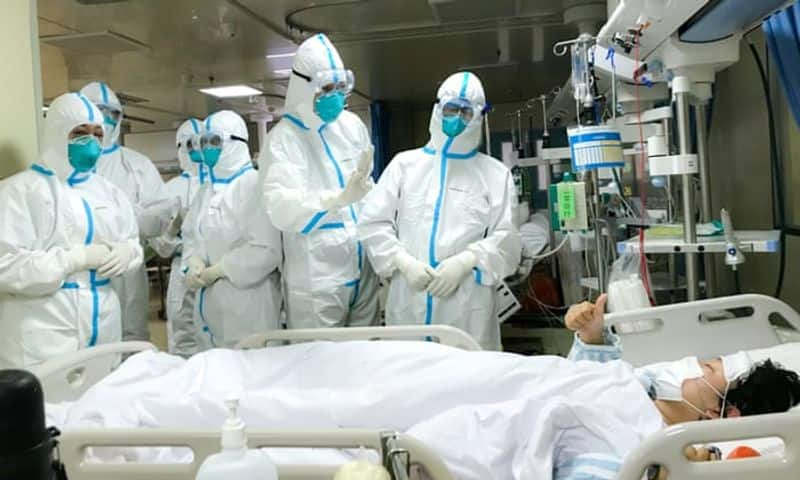 According to the latest figures released today from Union Health Ministry the total coronavirus cases in the country has risen to 979, This includes 48 foreign nationals. The death toll has increased to 25. Meanwhile, 87 patients have been cured/discharged across the country.