ISL 2020-21: Sunil Chhetri rues poor defence as Bengaluru FC extends winless streak to 6 matches
The loss had compelled Bengaluru FC to stay in the seventh spot, while Kerala Blasters FC has risen to the ninth place with the win. Both teams are the veterans in the Indian Super League, with Bengaluru being a former champion, while Blasters is yet in the search for its maiden title.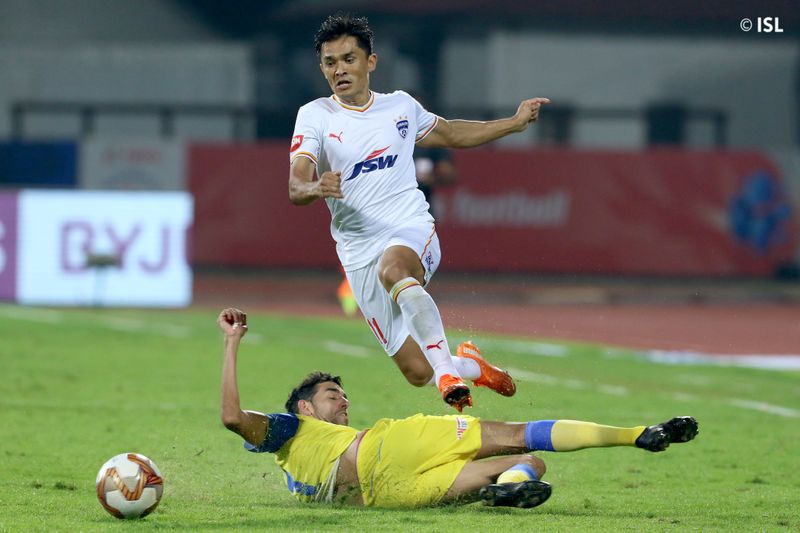 There seemed to be no respite for the former champion, Bengaluru FC, as it extended its winless run to six games, following a 1-2 loss to Kerala Blasters FC, in the Indian Super League 2020-21, at the GMC Stadium in Goa, on Wednesday. The defeat saw Bengaluru staying at the seventh spot, while Blasters has risen to ninth.
It all started with Cleiton Silva's 24th-minute strike, that handed Bengaluru the opening lead. However, Khawlhring Lalthathanga levelled it in the 73rd minute, while Rahul Praveen's strike at the stroke of full-time allowed the Blasters to steal one from Bengaluru.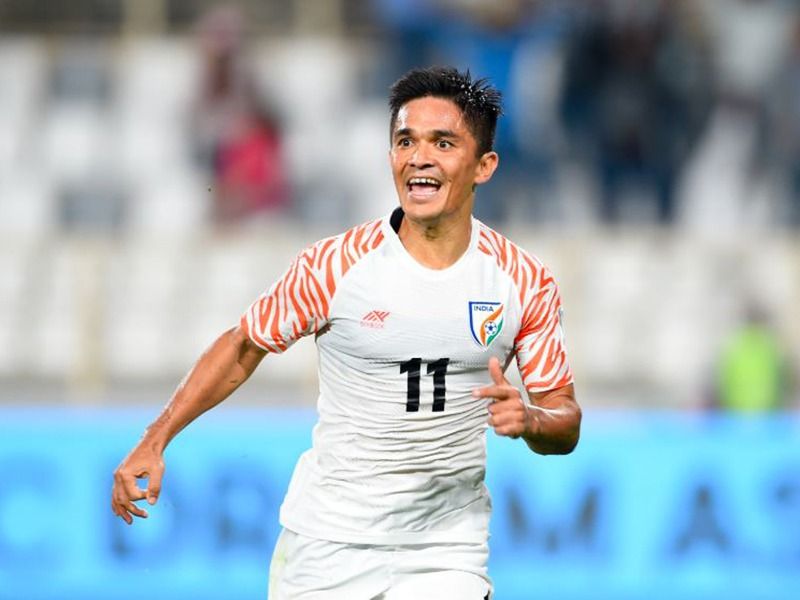 Following the game, Bengaluru captain, Sunil Chhetri was demoralised, as he rued poor defence the reason for defeat. "I don't know what to say; I'm speechless. We defended really bad and made mistakes during both goals. We tried our best to be compact. In the last couple of games, we had to chase the game. However, we scored first this time around and weren't able to capitalise on that. Last few years, we've never been in this kind of a situation," he said.
"We have to go back to the drawing board and try to figure out a way to play better football. Udanta Singh playing upfront at times actually worked out. I'm open to playing anywhere, right, left, or centre. It's the coach's call. It feels bad to think about the end result. We were alright till the 70th or 80th minute. But, we zoned out after that. We need to work harder to come out on top in the next game," he added.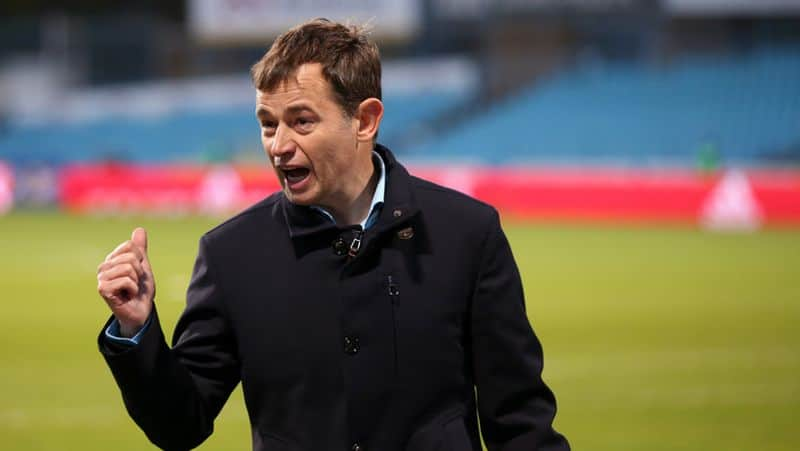 Meanwhile, Blasters manager, Kibu Vicuna praised his boys by saying, "I'm very happy with our performance tonight. This game was the opposite of the last. We dropped two points from a winning position back then. But now, we came from behind. We didn't give up and did our absolute best to find the winner. Jordan Murray was playing well as No. 9."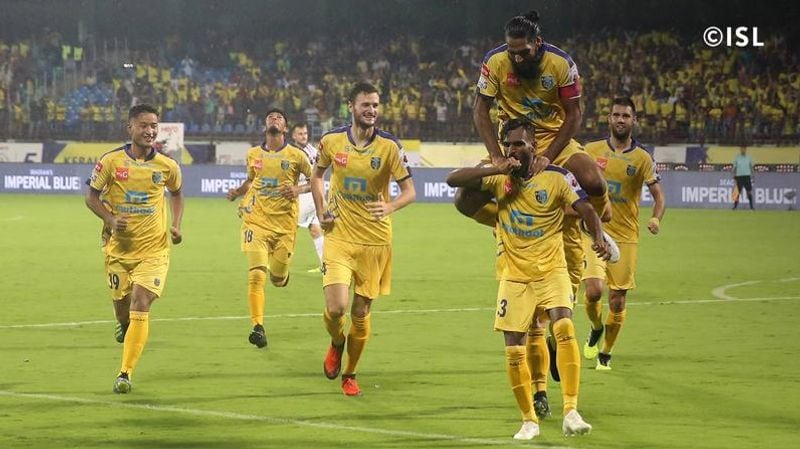 "But, in the second half, we decided to move Rahul KP forward, because he is quick, he can break the defensive line of the opposition with his runs and get into good positions. And, the move worked. Bengaluru is a good crossing side. We had problems with Cleiton Silva, Sunil Chhetri and Kristian Opseth in the reverse game. That's why Sandeep Singh was changing his position often. The defence did a very good job too," Vicuna concluded.