Yuzvendra Chahal, Dhanashree Verma are perfect couple; these pictures prove it
First Published 2, Nov 2020, 2:40 PM
Yuzvendra Chahal is currently representing Royal Challengers Bangalore in the Indian Premier League 2020, being played in the United Arab Emirates. He is engaged to Dhanashree Verma since earlier this year, as she is with him in UAE, during the ongoing tournament.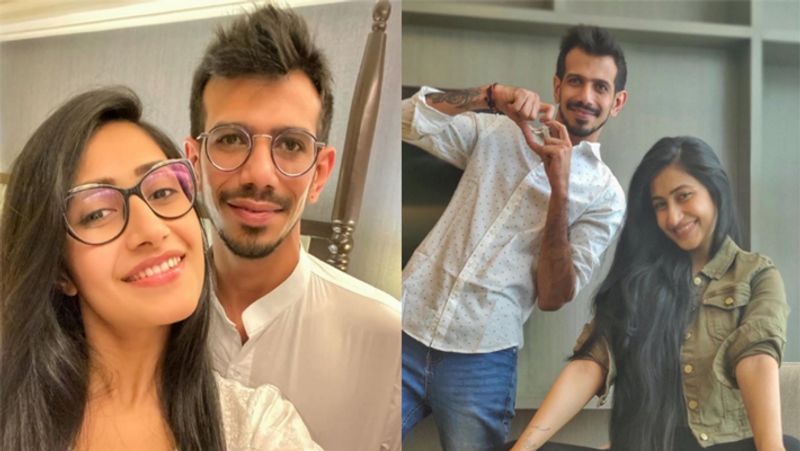 Indian leg-spinner Yuzvendra Chahal is in fine form for Royal Challengers Bangalore (RCB) in the 2020 Indian Premier League (IPL), as he is their highest wicket-taker this season. While experts believe that his performance is a result of his hard work, some believe that it is due to his new lady luck, Dhanasharee Verma.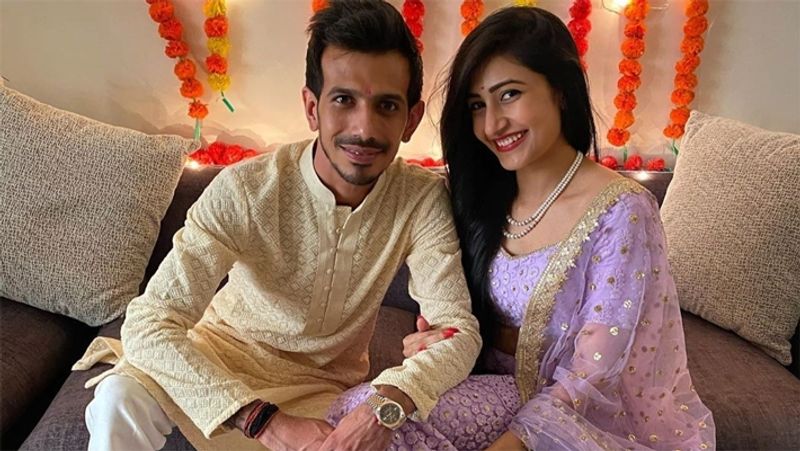 Chahal sprung a surprise, earlier this year, as he announced his engagement with Dhanashree. She happens to be a YouTuber and a choregrapher, who posts her dance videos on her channels.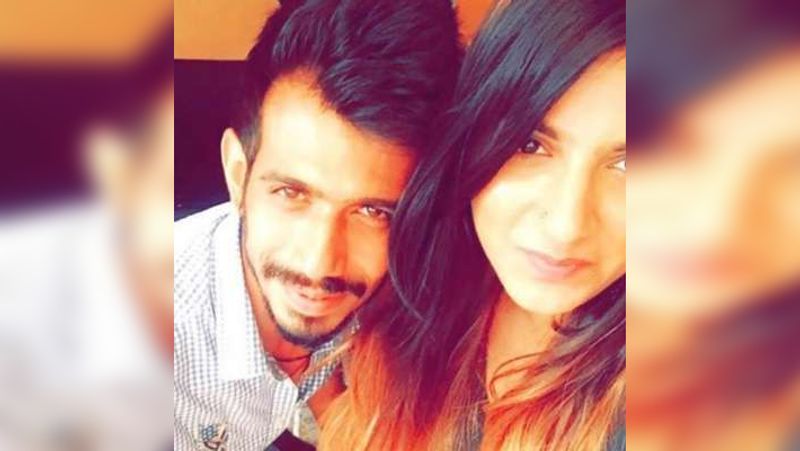 Ever since, the couple has not shied away from expressing their love for each other, while they seem to be having a good time together in the United Arab Emirates (UAE). Meanwhile, we take a look at a few pictures of theirs, that prove that the couple is perfect and an adorable one.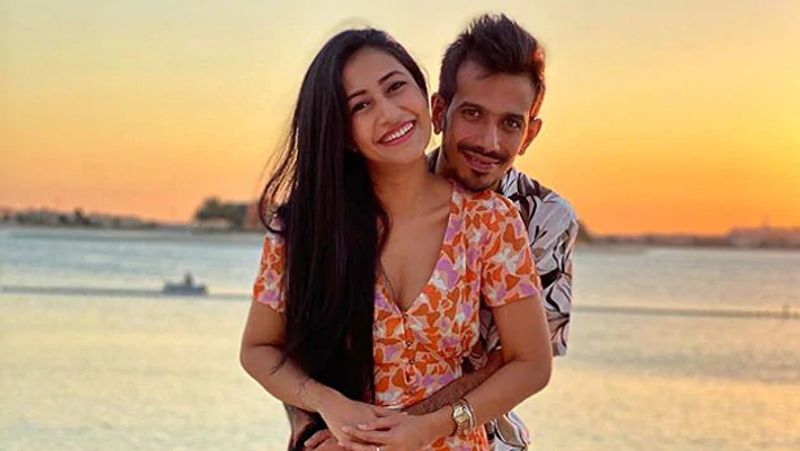 Their most recent click together, it was taken during Chahal's ongoing IPL stint, in Dubai's Plam Jumeirah. The couple is seen together in a beach, as Chahal hugs her from behind, looking adorable as ever.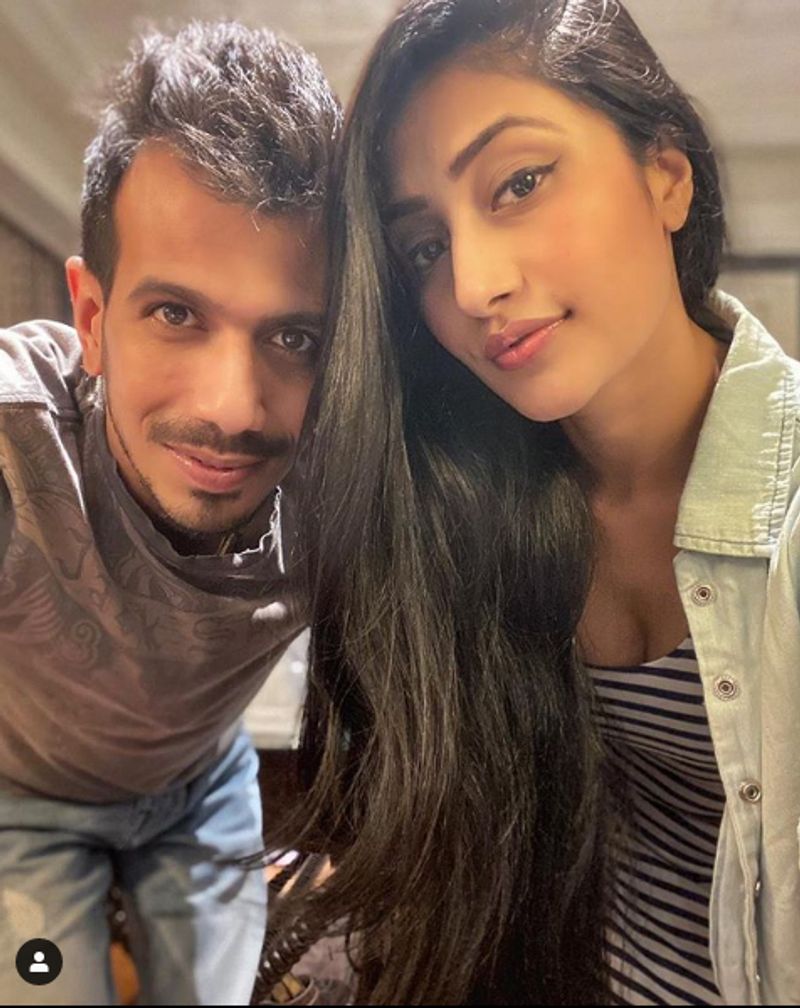 This was clicked sometime after their engagement, as both are seen in a room. Although it happens to be a random selfie click, the couple does look cure together in this.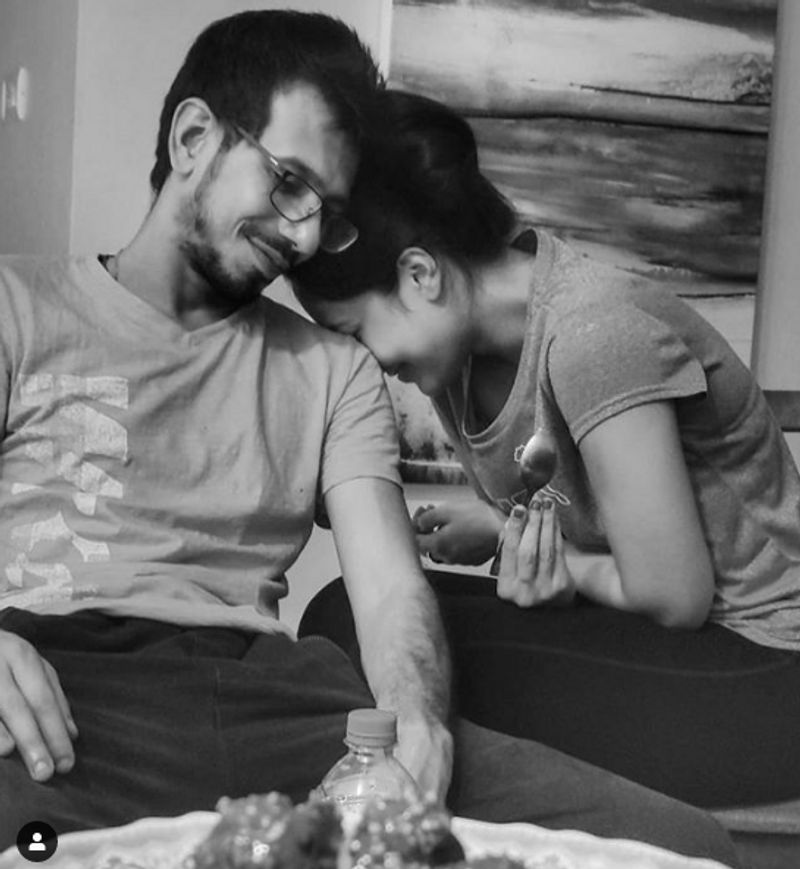 While the black and white filter in this click gives a retro feel, it also implies that Dhanashree is really comfortable with Chahal, as she is seen laughing, with her heads on his shoulder. Also, Chahal looks relaxed, as he rests his head on hers. Truly lovable!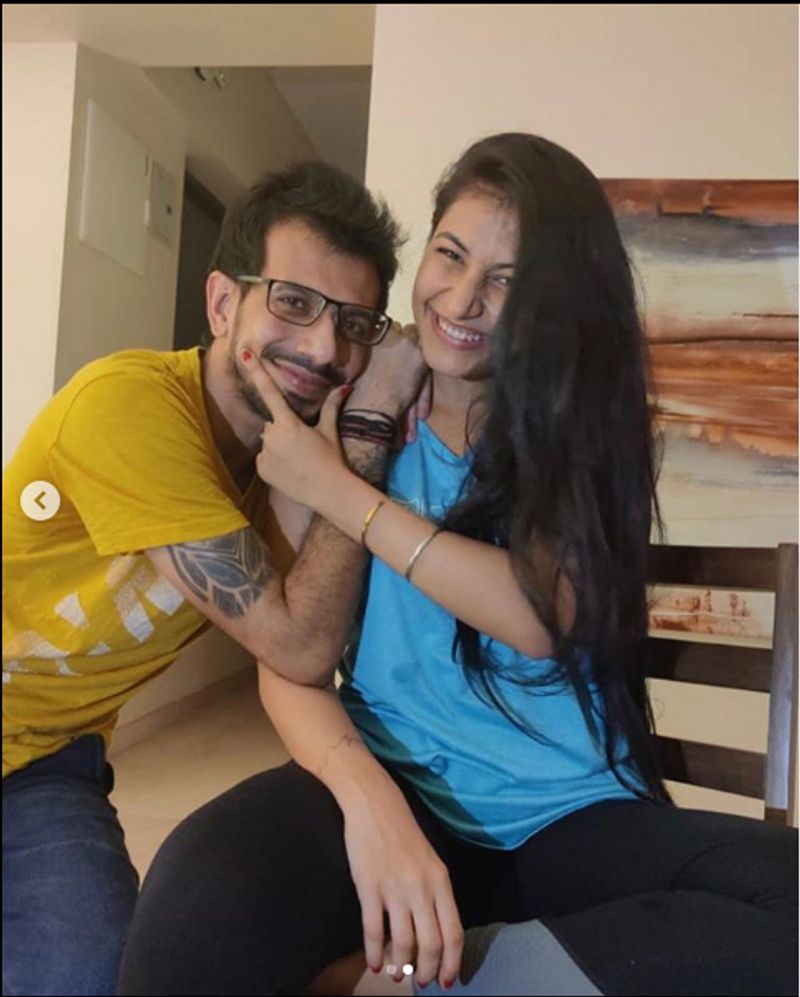 This was clicked prior to IPL, where both are seen sharing a good time. While Chahal looks at the camera, Dhanashree is intimating that he should have a broader smile, just like hers. Cutie pies!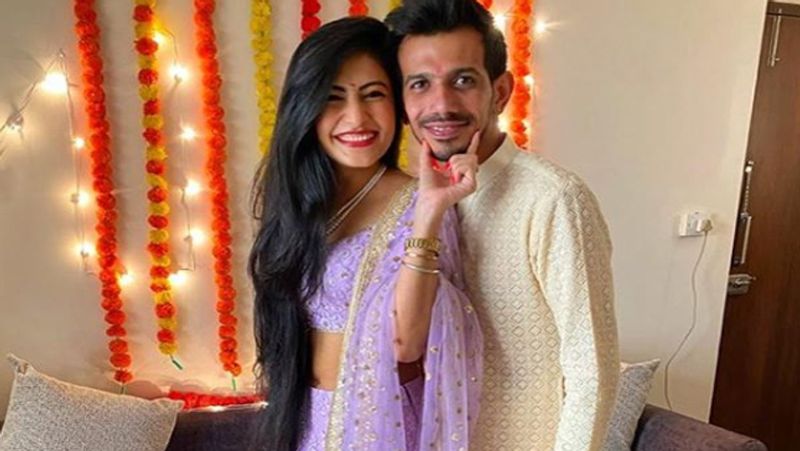 This one's from their engagement, and a similar referral is being suggested here from the above one. Seriously, can't Chahal have a wider smile like hers? Nonetheless, they look genuinely appealing in this too.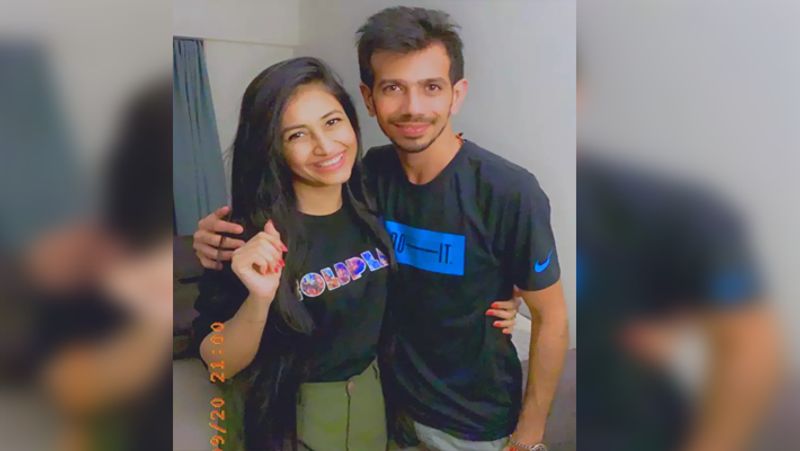 Not sure if this was clicked pre or post engagement, but this photo really gives them a youthful look, like buddies from their college days. Nonetheless, both do look happy with each other, just like a couple into a relationship for the first time.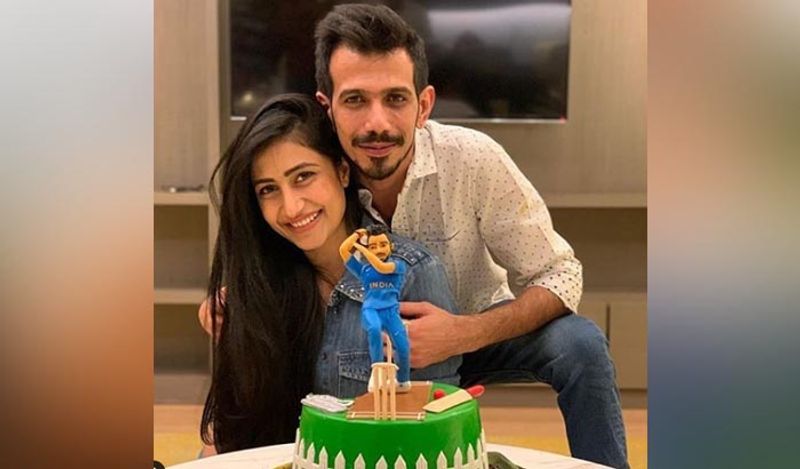 This was clicked during Chahal's birthday, as the couple won't miss out celebrating on it. Meanwhile, Chahal seems to be relieved, on having her during the special occasion, as so does Dhanashree. Surely lovable!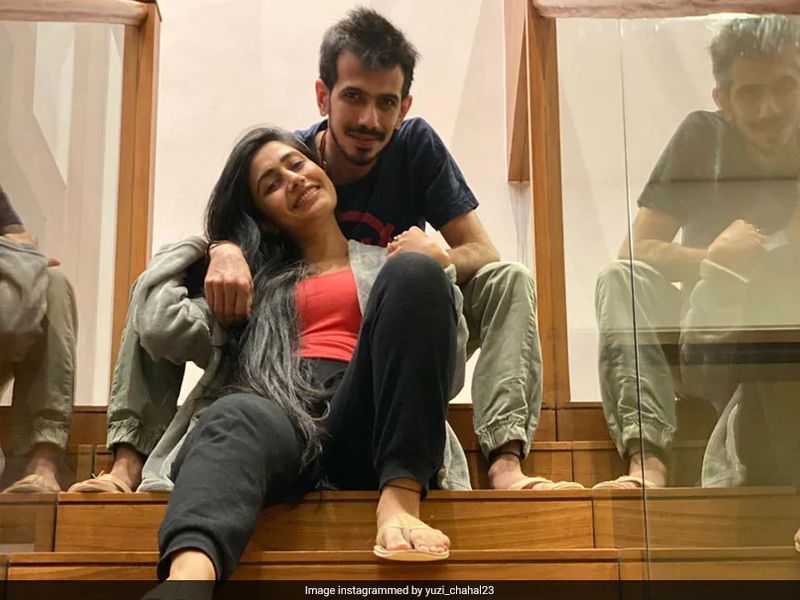 Not sure where this was clicked. But, once again, it is proved that Dhanashree is happy being around and in the arms of her gentleman. The way she rests herself onto Chahal does prove it all. Delightful to the fullest!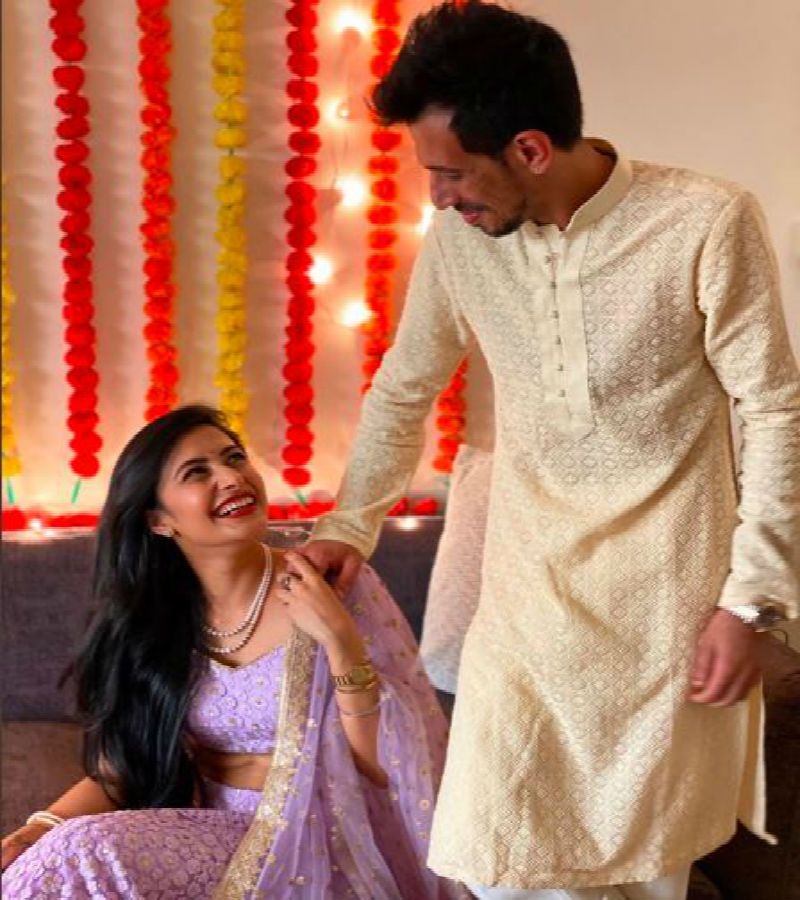 This again happens to be from their engagement. Dhanashree's smile says it all that she is thrilled to be engaged with Chahal, while the latter signifies that he is ready to take it all the way with her. We wish the couple all the best going ahead.