Virat Kohli, Anushka Sharma's love story in pictures: 10 best Instagram post fans shouldn't miss
First Published 6, Nov 2020, 2:39 PM
Virat Kohli is rated as the world's best batsman. He is the second-richest cricketers among the active ones, besides being the most followed cricketer on Instagram. He is married to Bollywood actress Anushka Sharma, as they are expecting their first child in January 2021.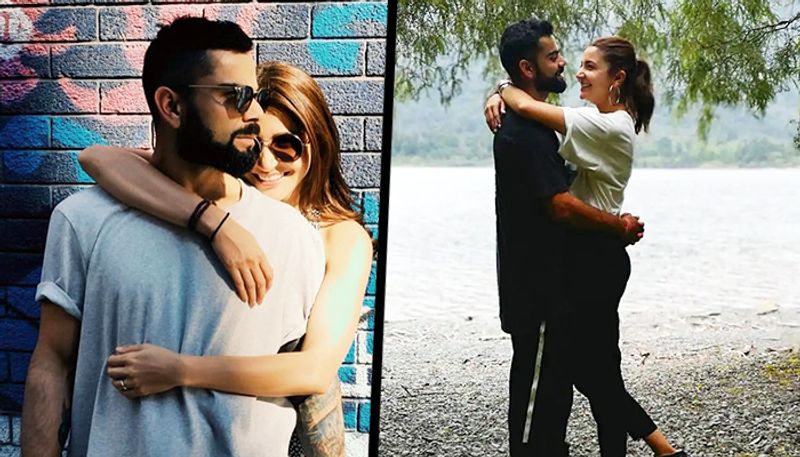 When it comes to Virat Kohli, he is referred to as a lot of adjectives, besides receiving endless compliments. From being the world's best batsman to the most handsome cricket, there are countless such compliments he keeps receiving, alongside his Bollywood wife, Anushka Sharma.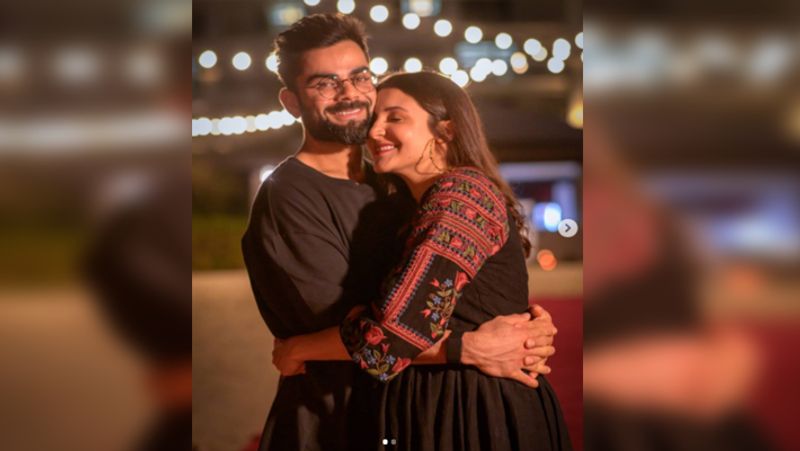 Meanwhile, he also happens to be the most followed cricketer on Instagram, with more than 82 million followers, as he keeps his followers engaged by sharing photos along with Anushka. In the same light, we rank 10 of the best pictures he has shared with her.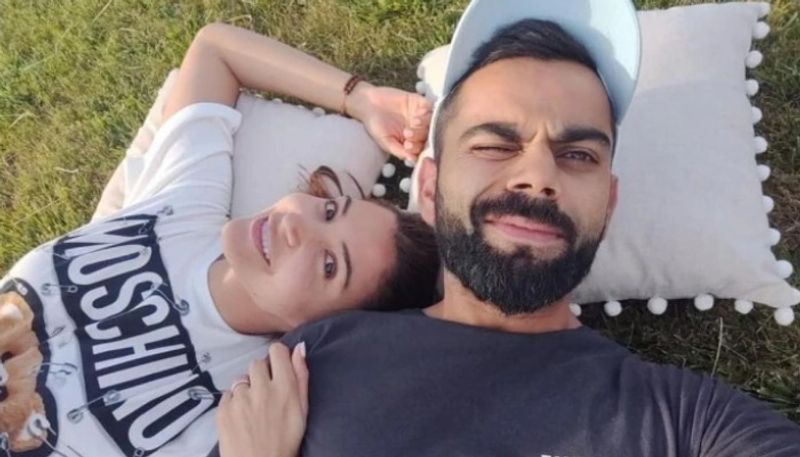 This happens to be a selfie click, as both are basking in the sun. While both look adorable, Anushka happens to be the happiest one. Kohli, meanwhile, tries to act crazy and pretends that he does not like the sun.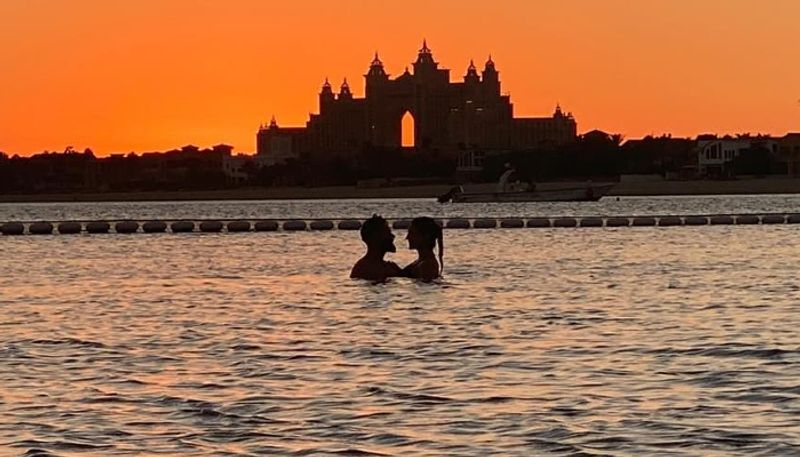 This is one of the latest photos shared by Kohli, where he is seen in a swimming pool in Dubai, during his ongoing stint with Royal Challengers Bangalore (RCB) in the Indian Premier League (IPL). The picture was clicked by Kohli's teammate AB de Villiers, as the couple is seen taking a dip, happily staring at each other, while the backdrop of sunset makes it look stunning.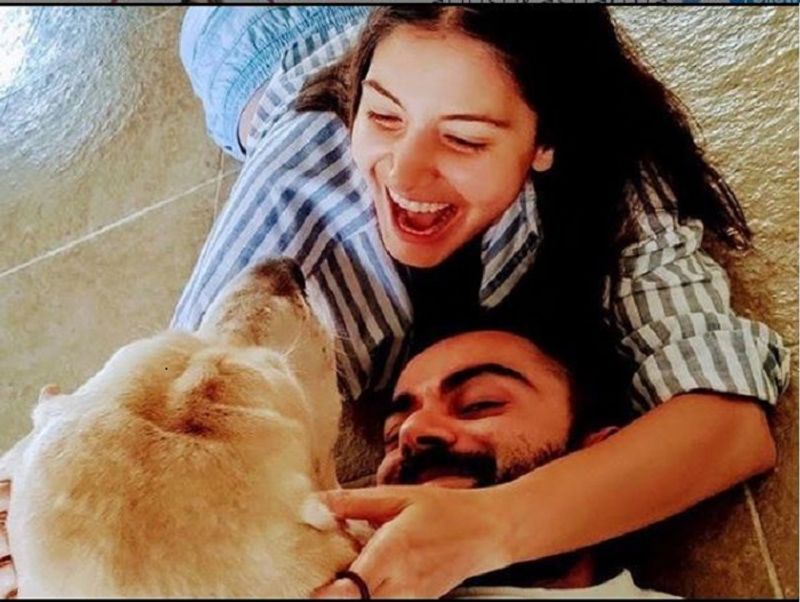 This happens to have been clicked at home. While the couple looks cute in this together, what makes it even adorable is their pet dog. Both are seen pampering it.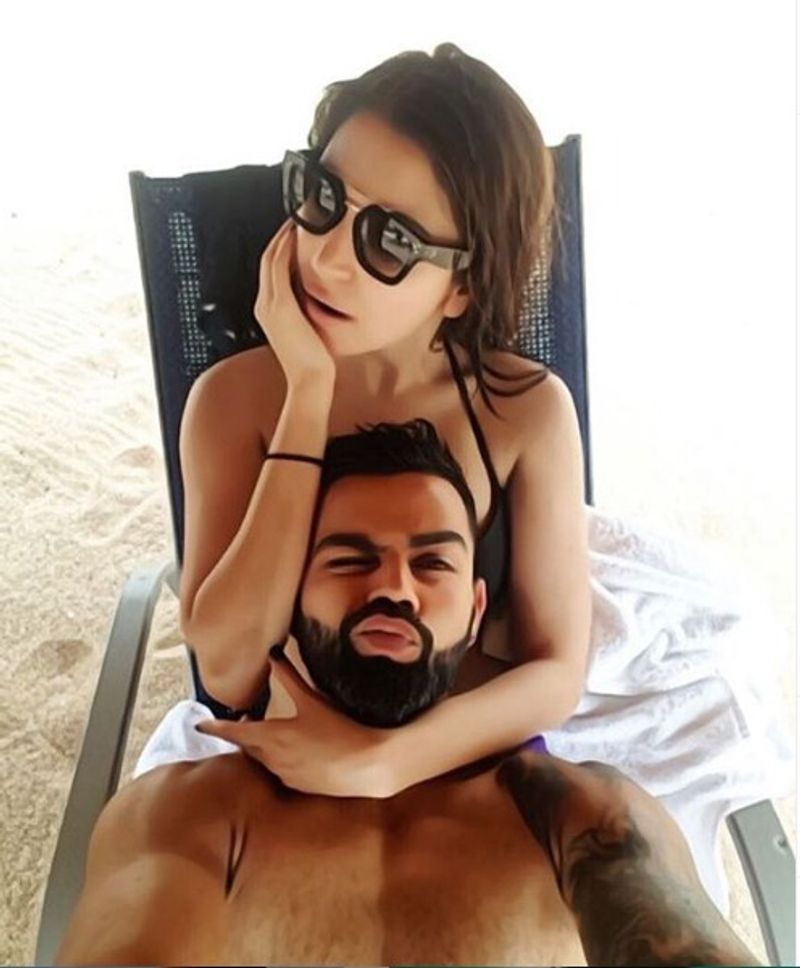 Not sure where this was clicked, but it happens to be on a beach, as Anushka is seen in a bikini, while Kohli is topless and rests on her lap. This is hot, ain't it?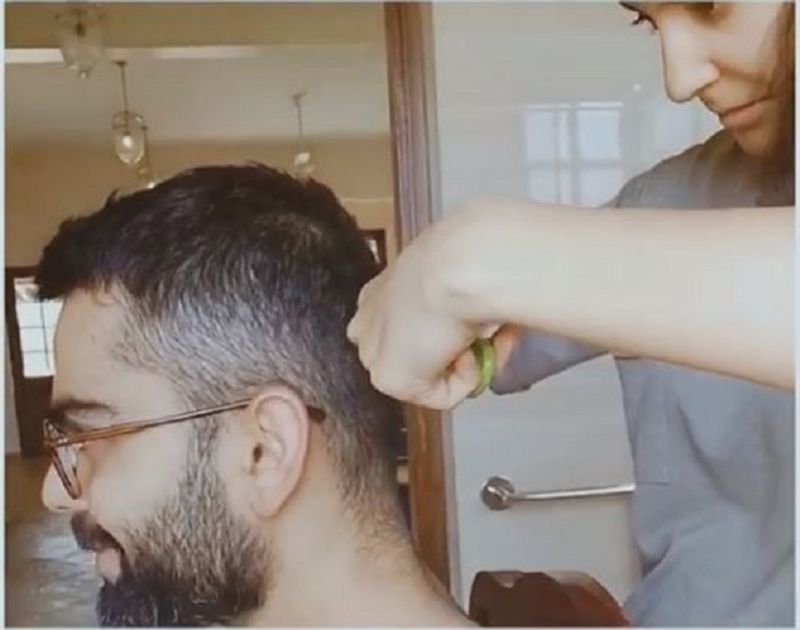 During the lockdown, it seems like Anushka took care of Kohli's grooming needs, as she is seen attending Kohli's hair and trimming it. She seems to be an expert, nonetheless.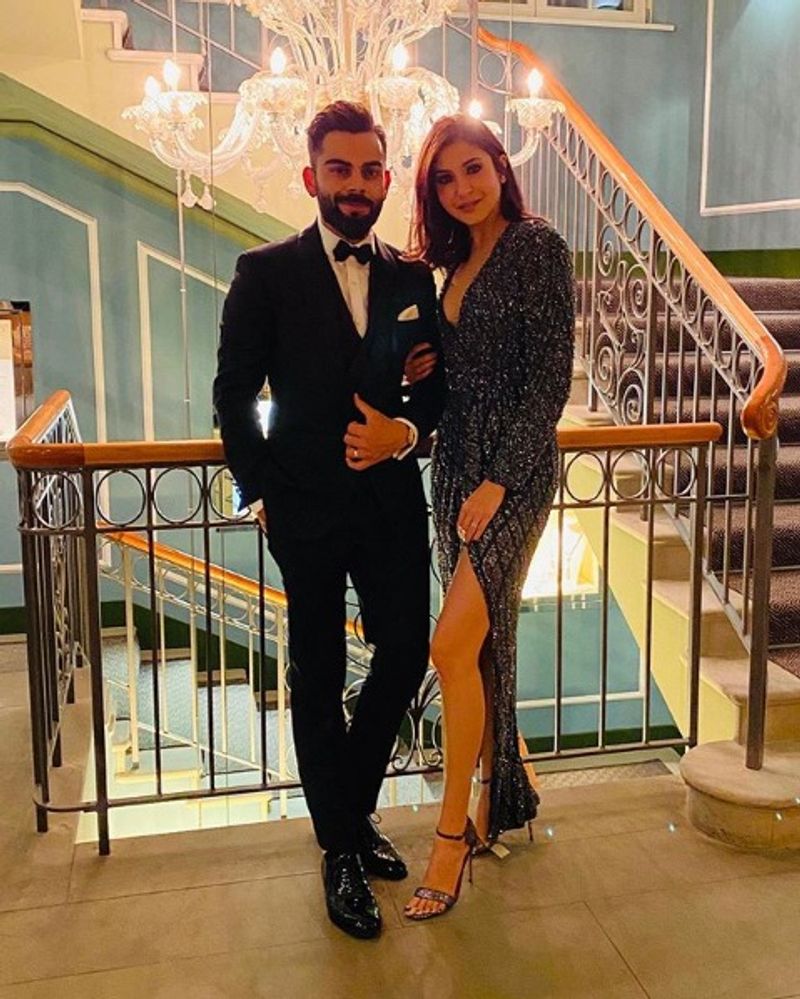 We don't have much to say about this picture, except for Power Couple.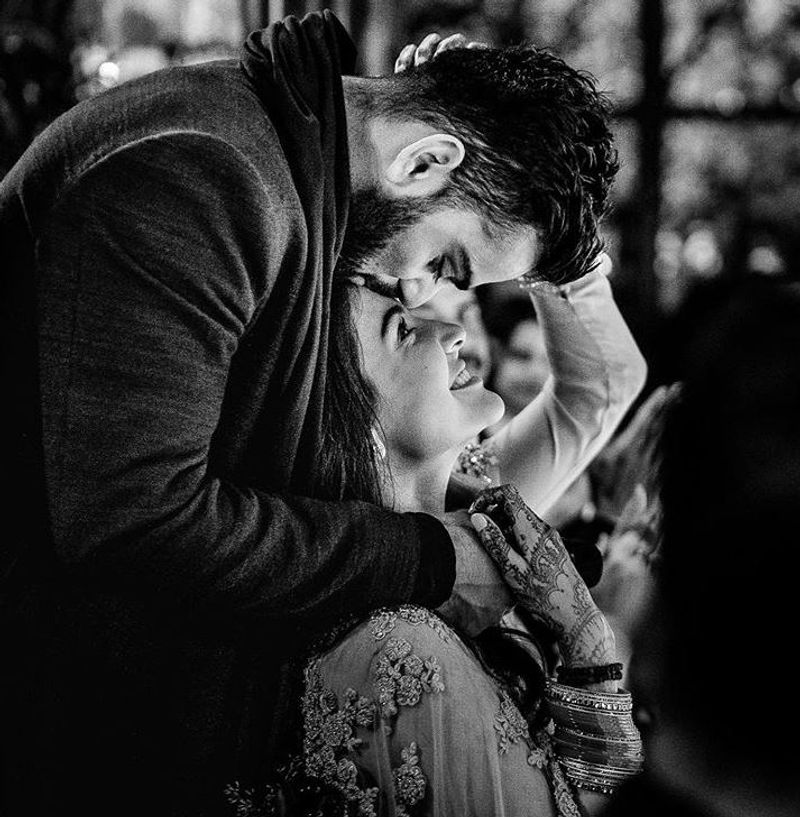 With the retro filter, this picture is breath-taking and tells a thousand stories. The most important message seems to be Kohli implying Anushka that they are together and forever, as he plants a kiss on her forehead from behind.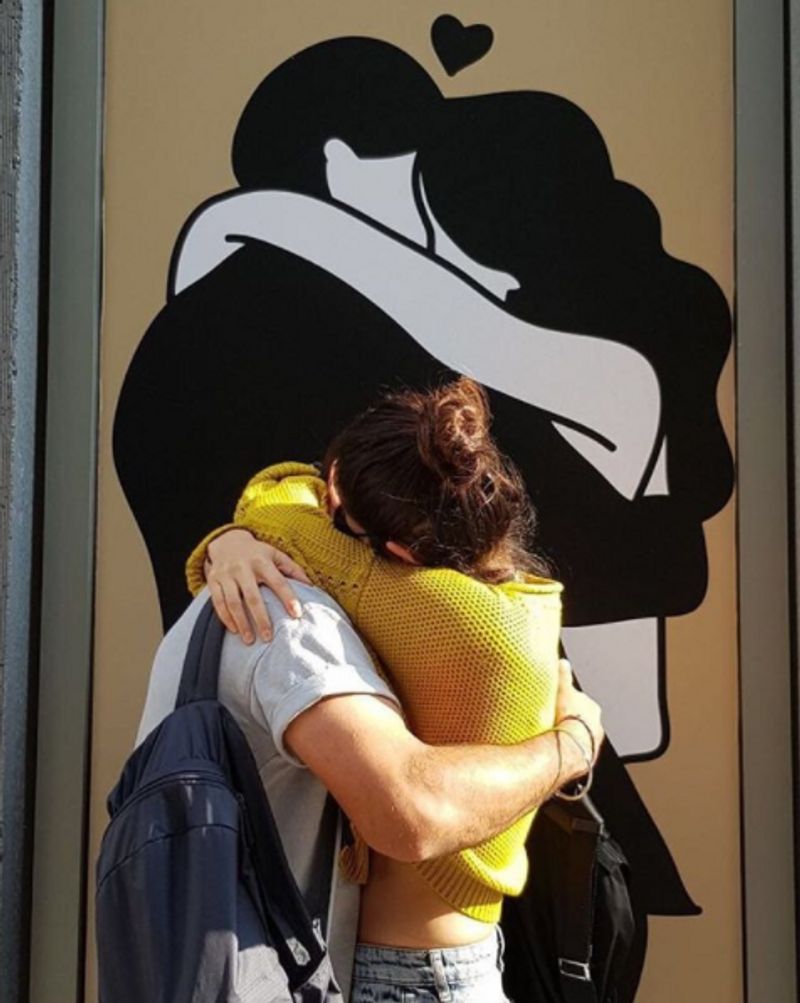 This was most probably clicked in South Africa in 2018, as the couple is seen hugging each other tight, in the backdrop of a similar wall painting. Kohli captioned it, "My one and only! ♥️😇♥️"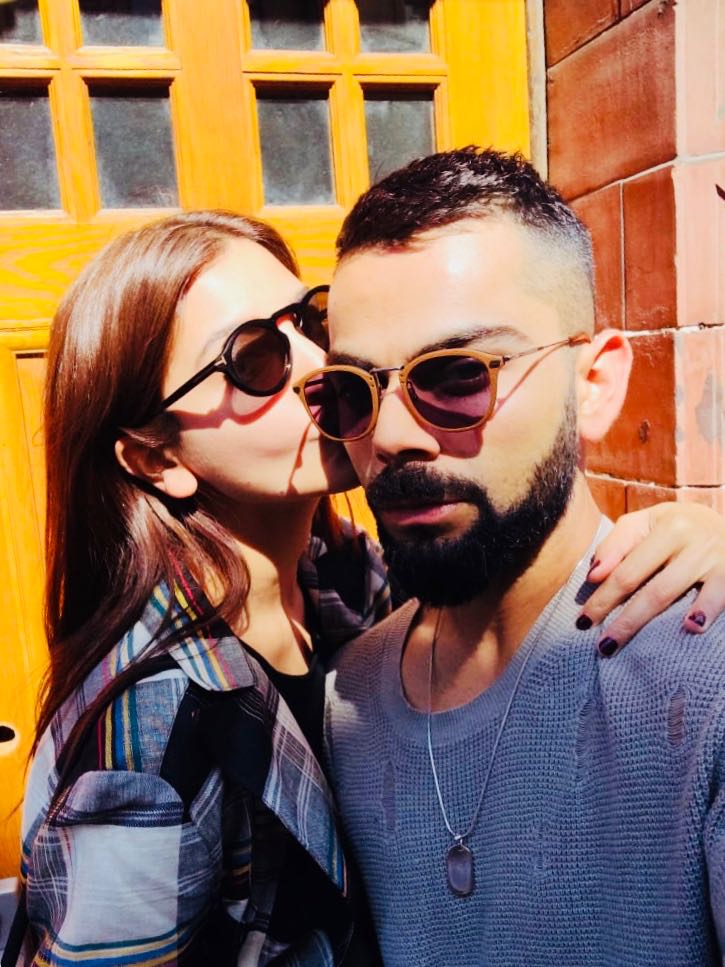 This must have been in South Africa again. Although there is nothing special about this, as it is a random selfie click, Anushka's kiss on Kohli proves that she really loves him.
This has to be the best photo he has shared to date, as it was a few months that the couple, with this picture, had announced that they were expecting their first child in January 2021. Awww!