These lovely pictures of MS Dhoni's daughter Ziva will make your day
First Published 18, Nov 2020, 12:47 PM
MS Dhoni has retired from international cricket, while he continues to play in the Indian Premier League, for Chennai Super Kings. He has been married to Sakshi since 2010, as he also has a five-year-old daughter Ziva, who occasionally accompanies him to his matches.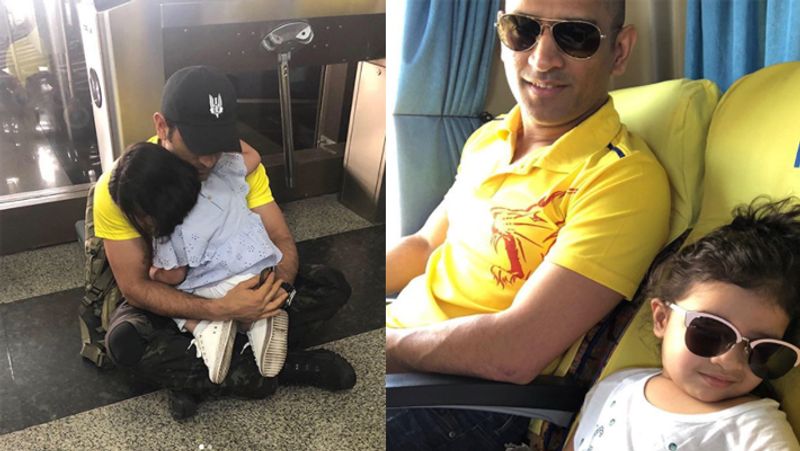 MS Dhoni has given priceless services to cricket, as well as the nation, for the past couple of decades. As he announced his retirement from international cricket in August this year, he is looking to become a family man, along with his wife Sakshi and daughter Ziva.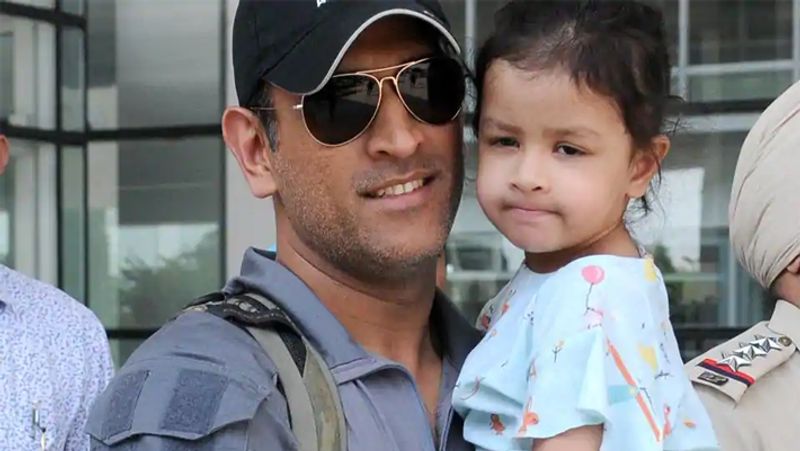 While Dhoni would continue to feature in the Indian Premier League (IPL) for Chennai Super Kings (CSK), it would not limit him from his family for long enough. Also, with his daughter growing big, Dhoni would aim to be the perfect father, as he looks to be with her at this tender age.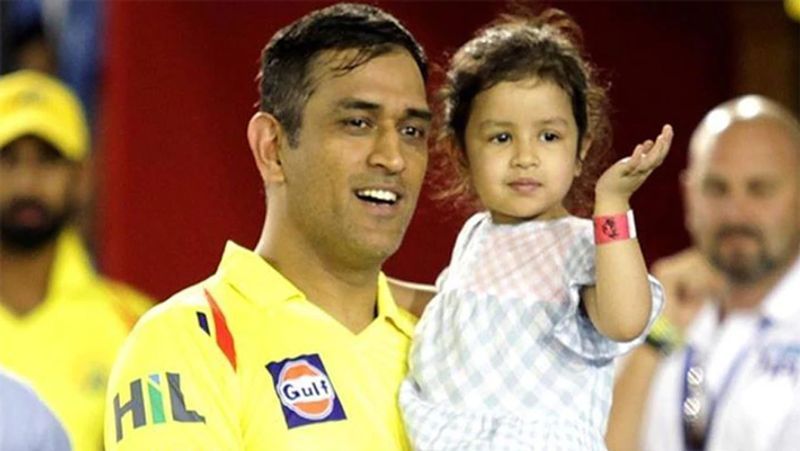 Ziva looks adorable, especially at the age when she is playful. Here, we present some of the lovely pictures of her, along with her family, where she looks indeed cute, and we bet it would make your day.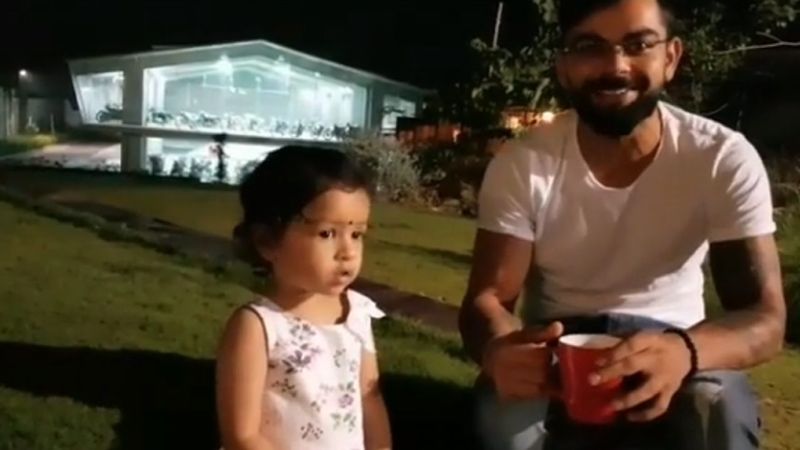 In this click, Ziva is seen along with Indian skipper Virat Kohli at Dhoni's farmhouse in Ranchi. While Kohli seems happy to be in her company, Ziva is trying to explain something to Kohli, as she looks away. Nonetheless, she looks charming, as was stated by Kohli too.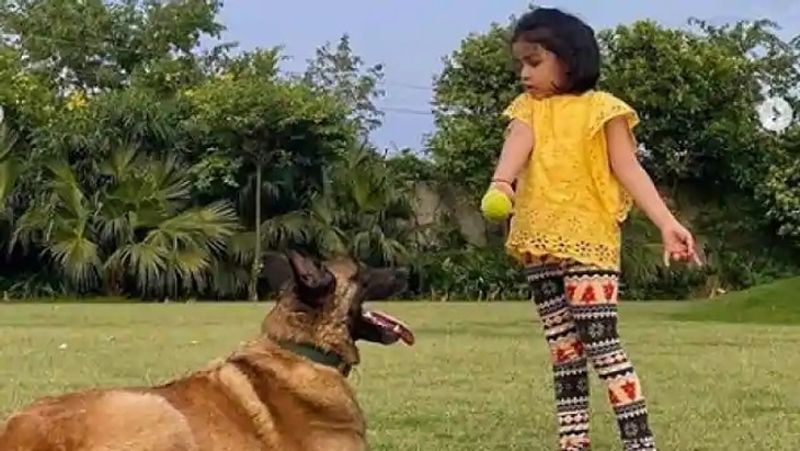 Tender age means playful age. Moreover, if it's playtime with your pet dog, it's even more fun. In this picture, Ziva is seen holding a ball in her hand, as she looks to play with her pet dog, which happens to be a German Shephard. Dhoni has a love for dogs, as he has quite a few at his residence.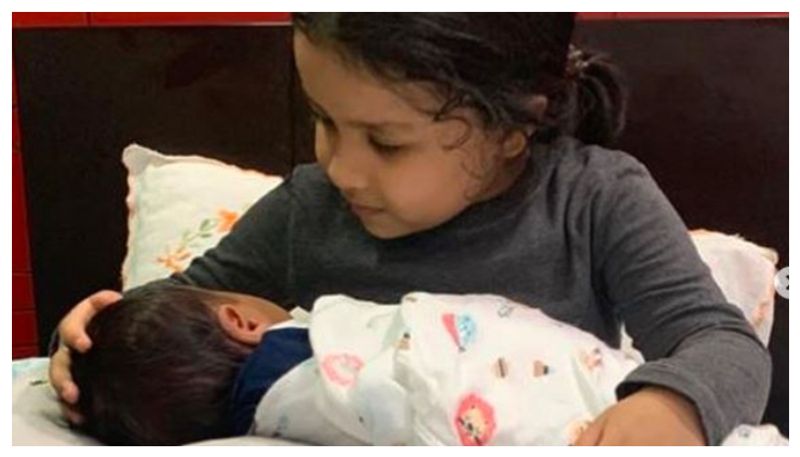 Well, she has miles to travel before she decides to become a mother herself. However, it seems like she is preparing for it now itself. Pun intended!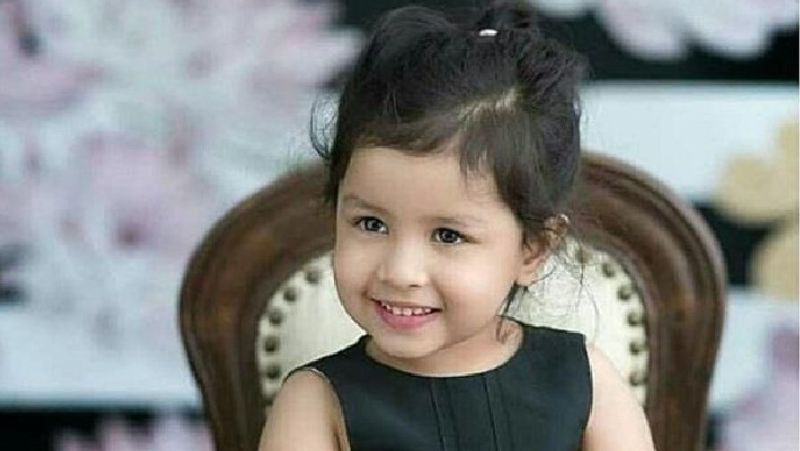 A simple click, where she is seen sitting on a chair, as she cheers up. Dear, how adorable does she look!
It seems like she has good knowledge about posing for cameras, as in this click, she is seen winking, along with her father, Dhoni.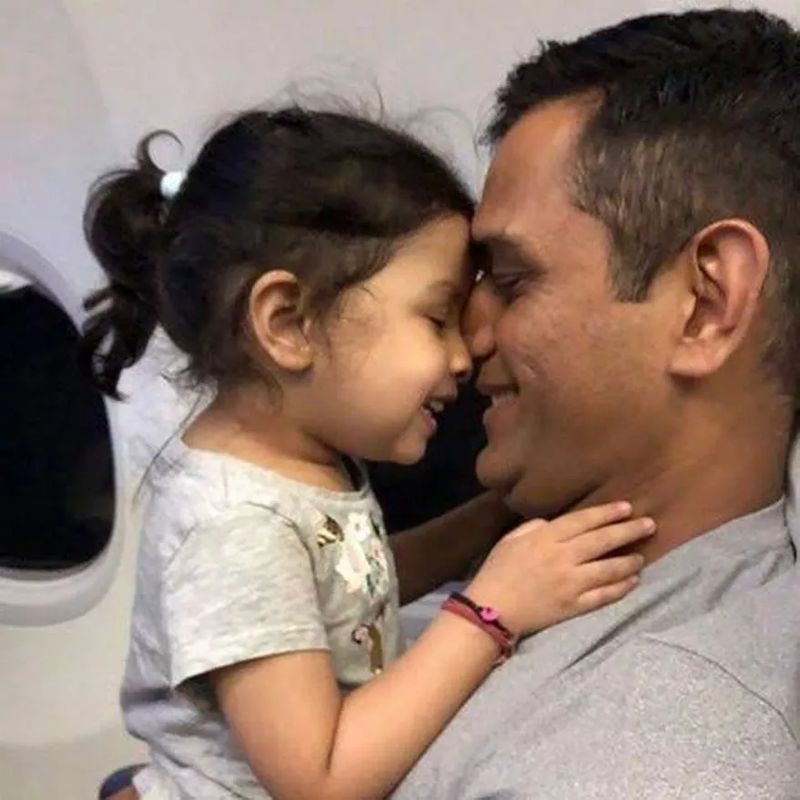 This click tells a million stories. Most importantly, it represents the strong bond between a daughter and the father.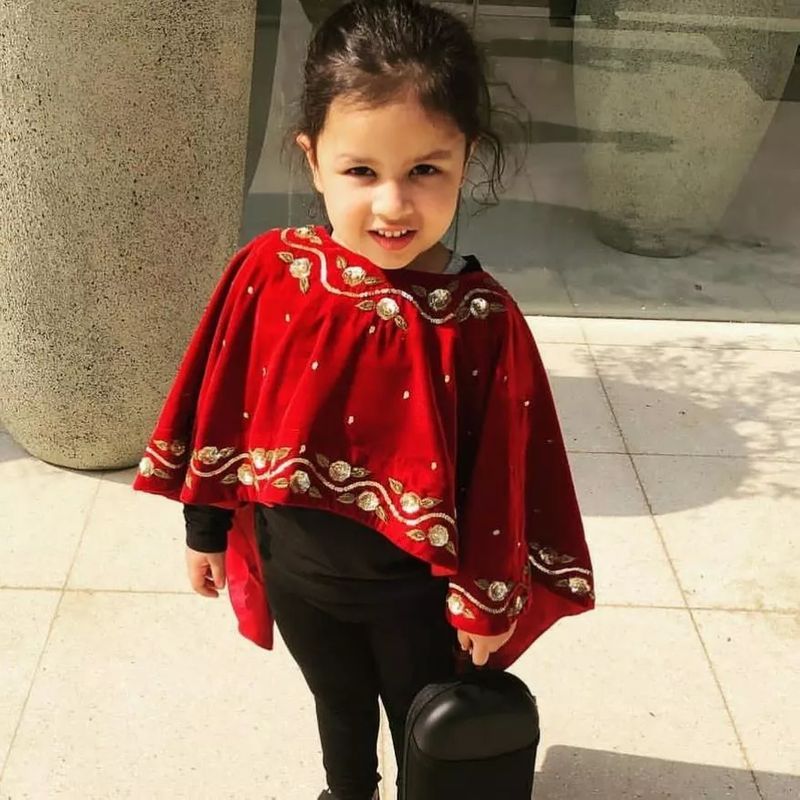 Here, Ziva is seen posing in a traditional outfit. Looks great on her, as the attire matches her charming persona.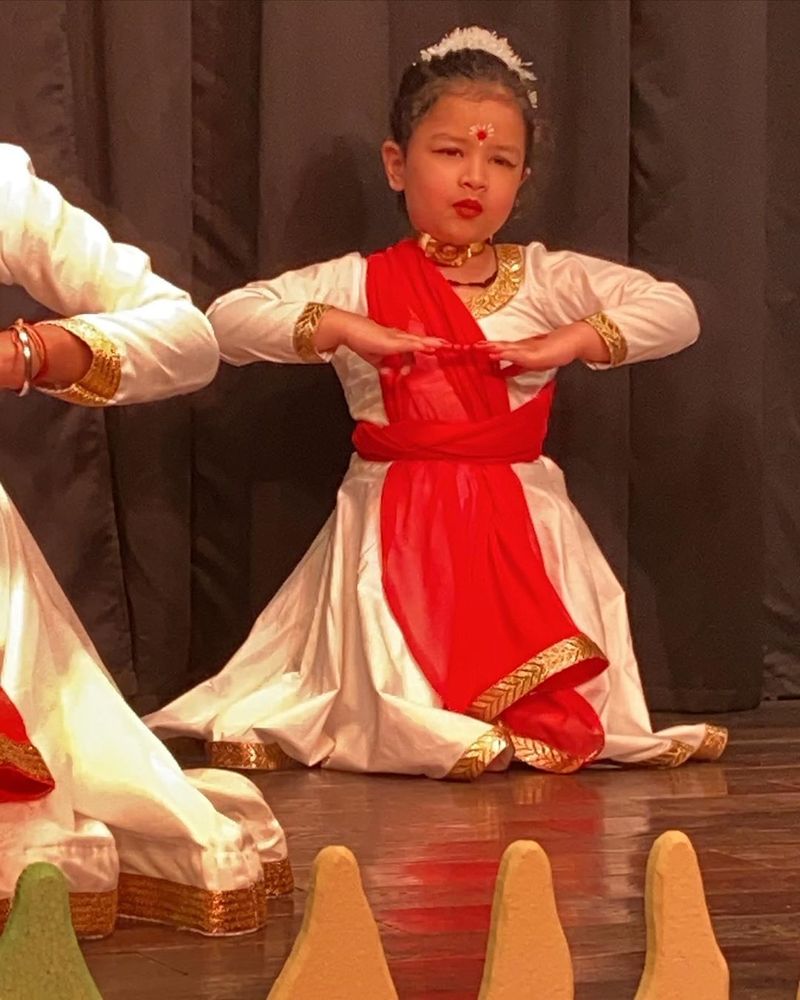 The picture says it all. She is being involved in a classical dance session and it does look like she can perform it correctly.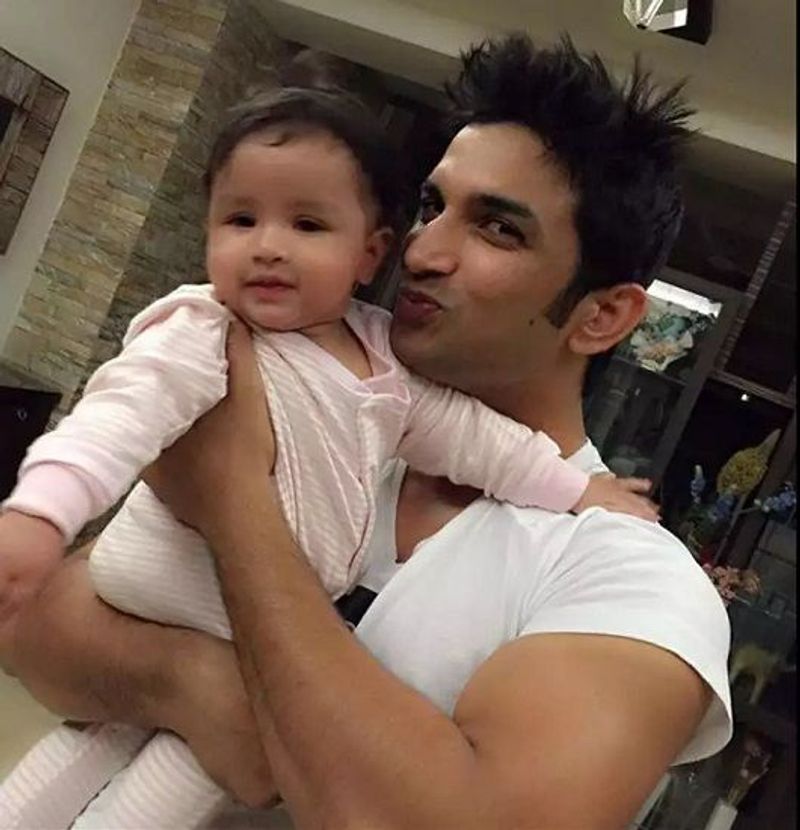 This one's a blast from the past when she was around two years old. She happens to be enjoying the company of late actor Sushant Singh Rajput, who too seems happy to be holding her in his arms.