MS Dhoni retires: Pakistan cricketers, fans pay tribute to 'legend' MSD
Bengaluru: Former Pakistan captains Wasim Akram, Shahid Afridi and Misbah-ul-Haq joined ex-paceman Shoaib Akhtar and many fans to pay tributes from across the border to MS Dhoni, who retired from international cricket on Saturday (August 15). Check out some of the reactions from Pakistan.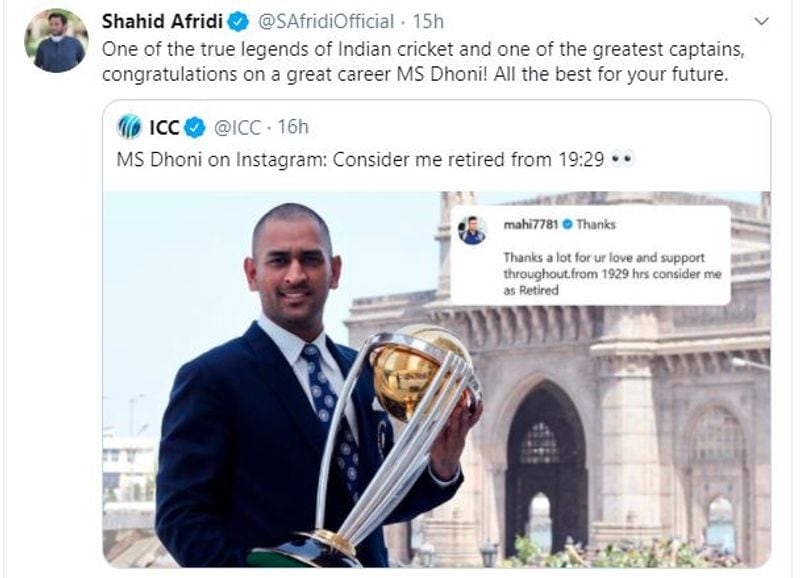 Shahid Afridi on Dhoni
Shoaib Akhtar on Dhoni.
Danish Kaneria on Dhoni.

Hassan Ali on Dhoni.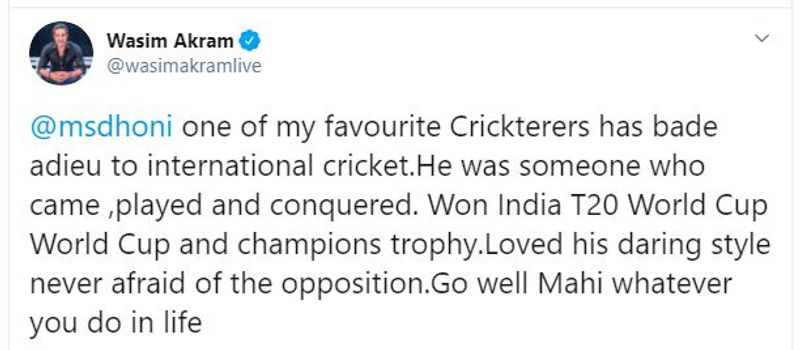 Wasim Akram on Dhoni.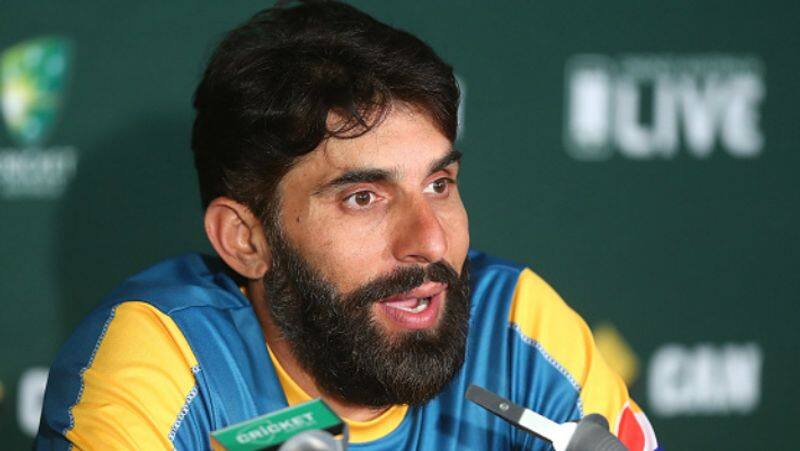 "He's a big name in Indian cricket, he's served Indian cricket very well. One of the greats I think, the way he changed the approach and especially he achieved so much for Indian cricket, winning the World Cup, winning the Champions Trophy, winning the T20 World Cup. He's got all the trophies in his bag," former Pakistan captain Misbah-ul-Haq, who is now the team's coach, told news agency AFP in England.
Former Pakistan women's team captain Sana Mir on Dhoni.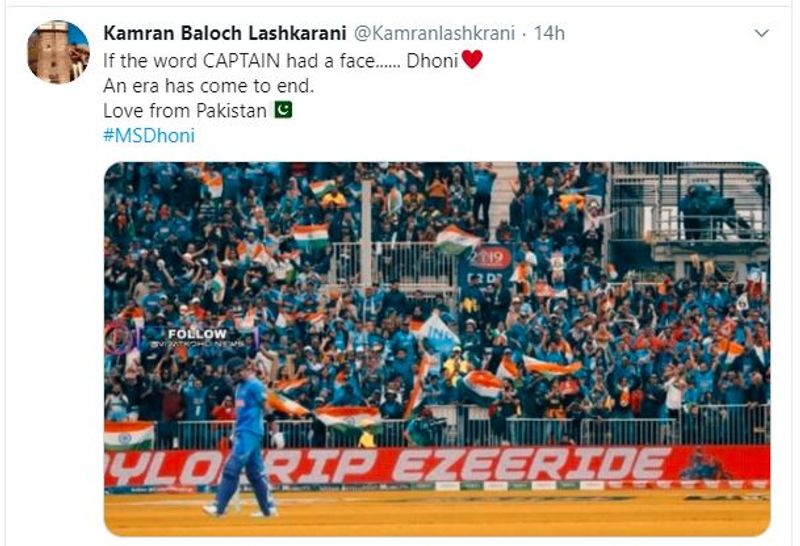 A Pakistani fan on Dhoni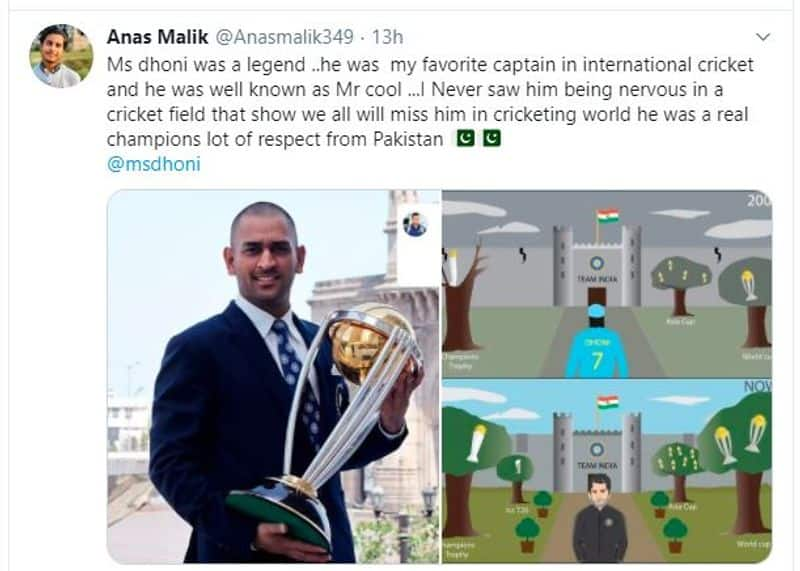 Another fan tribute from Pakistan.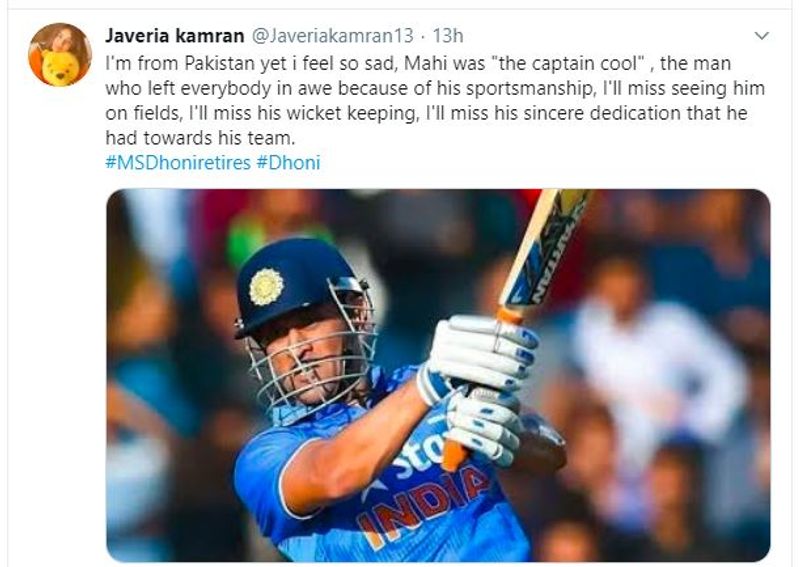 This fan feels 'sad' to see Dhoni retiring.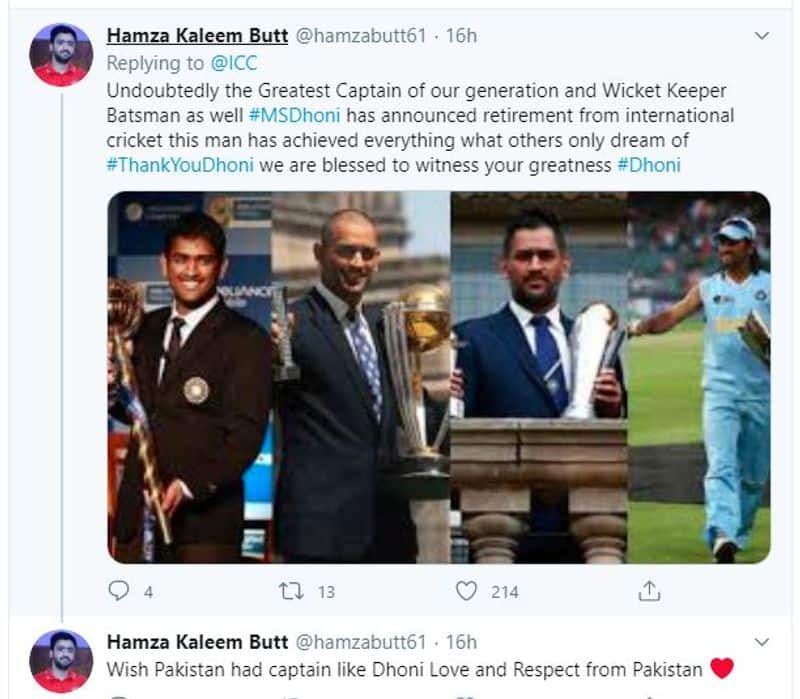 'Wish Pakistan had captain like Dhoni', says this Pakistani fan.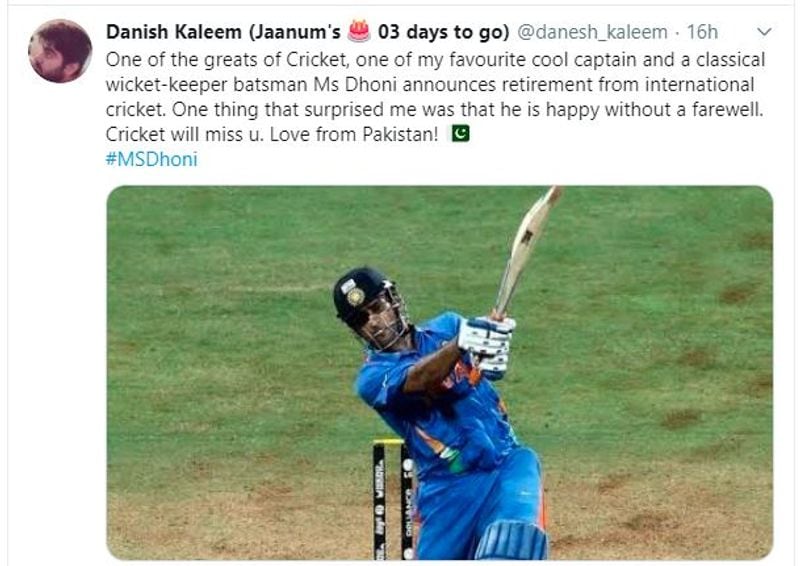 'One of the greats', said this cricket fan from Pakistan.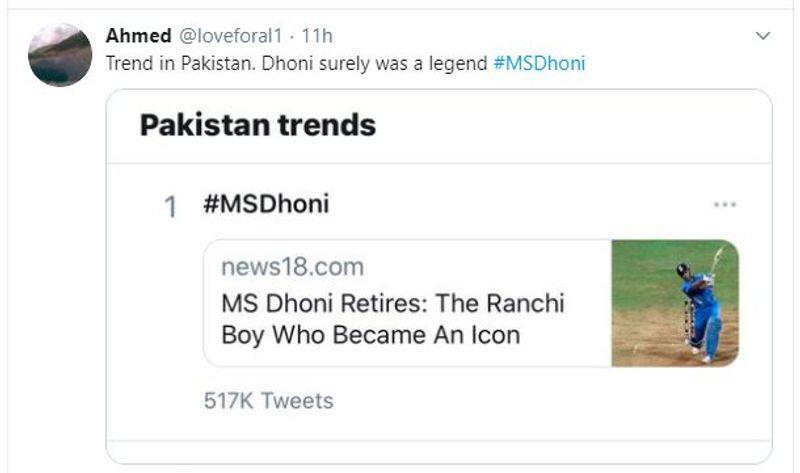 Dhoni's retirement news was trending on top in Twitter in Pakistan.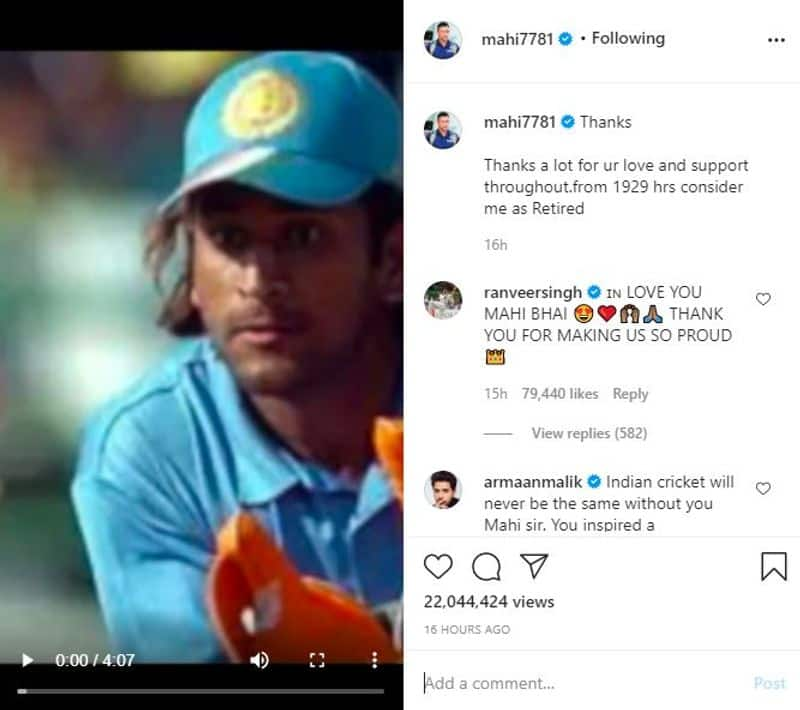 On August 15, Dhoni posted this to announce his retirement.