Mayanti Langer to Archana Vijaya: 6 hottest female anchors in cricket
First Published 5, Nov 2020, 4:41 PM
Cricket anchors have a charming look, as it allows a higher viewership of the channel, even while the match is on hold. Mayanti Langer is a regular face on Star Sports. Meanwhile, Archana Vijaya was famous for hosting the Indian Premier League on quite a few occasions.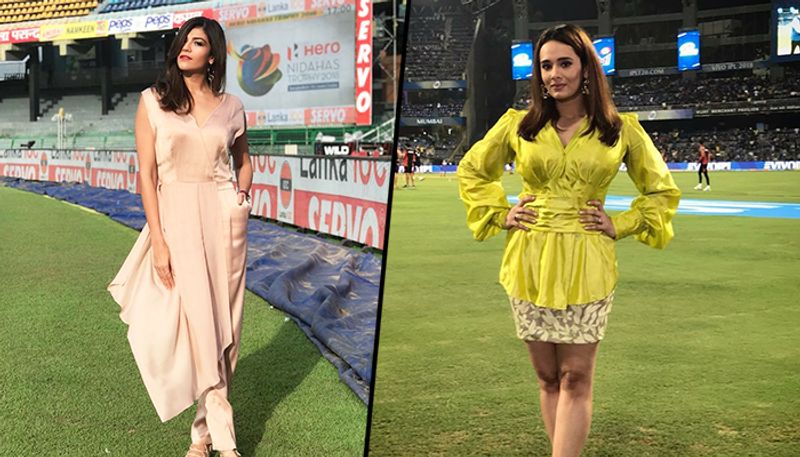 Cricket is all about the players, be it batsmen or bowlers, and the runs being scored or the wickets being taken. But, that is on the field. What happens when the action is not occurring, yet to start, or on hold? It's the anchor's time to take over and keep the audience engaged.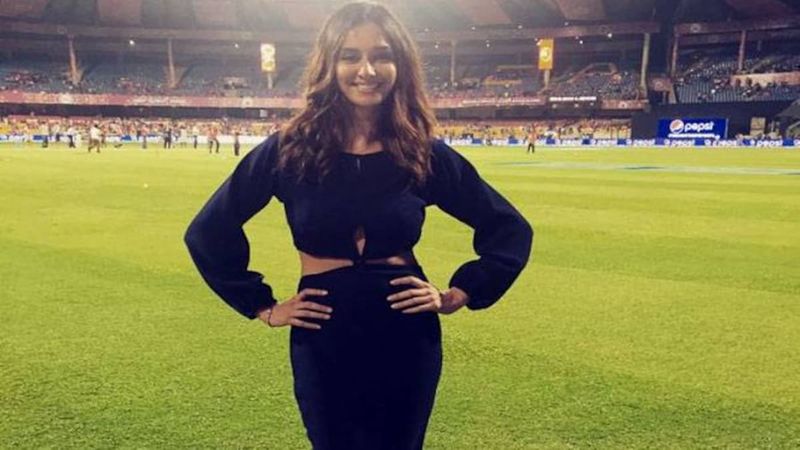 Furthermore, in order to do so, the anchors must have a sound knowledge of the sport. But, is that enough. Maybe not, which is why the broadcasters rope in beautiful female anchors, that helps in maintaining the viewership, even during the non-live-action phase.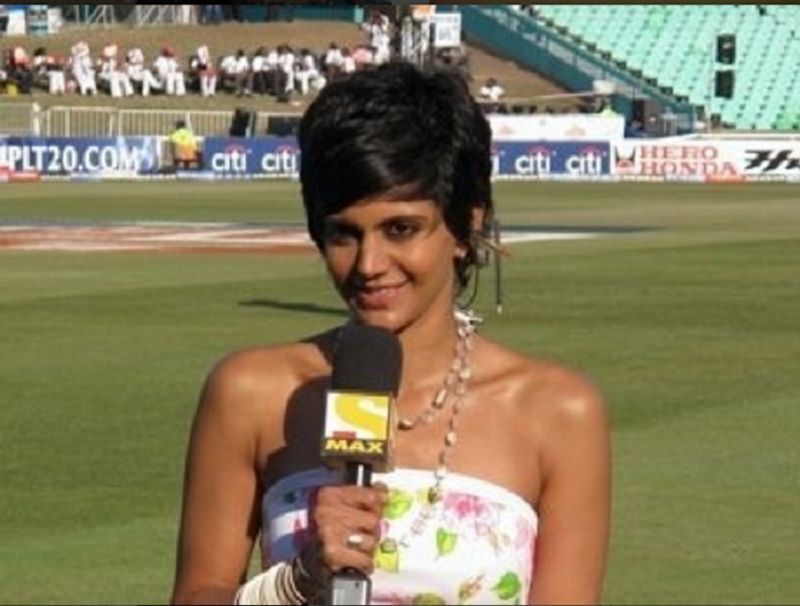 Over the years, there have been numerous female anchors, who have dominated the cricket shows, with their healthy knowledge about the sport, along with captivating beauty and looks. In the same light, we take a look at the hottest female anchors to have graced the sport to date.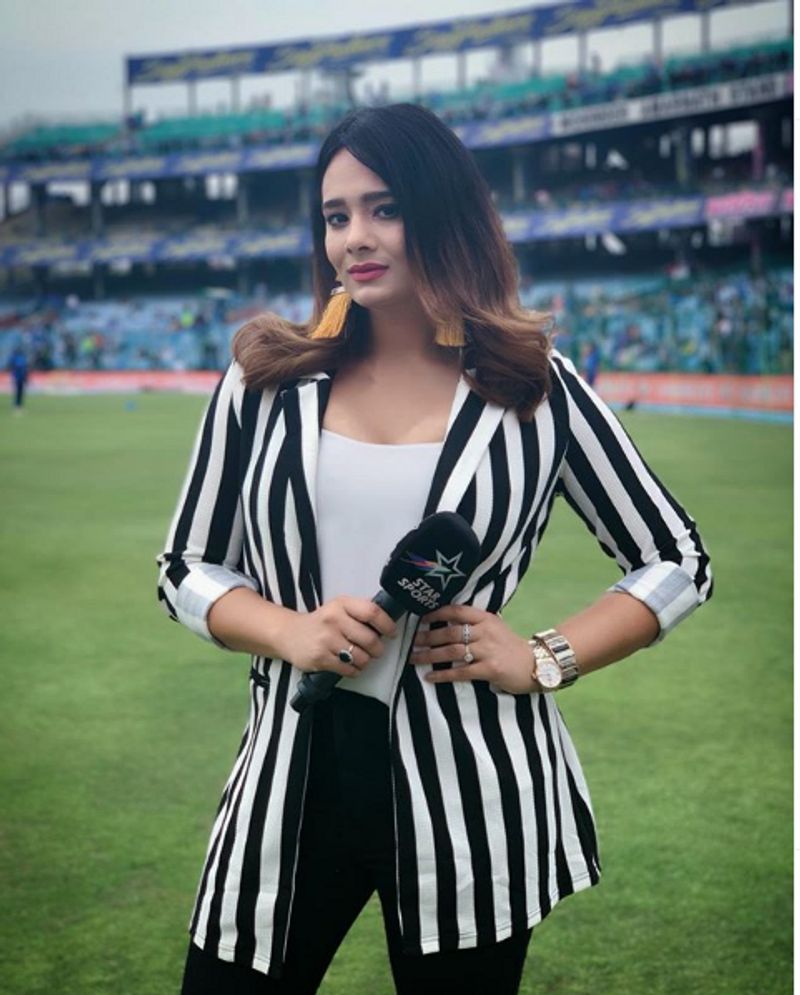 Mayanti Langer: We start the list with the most common female anchor, especially in India. Mayanti is contracted to Star Sports, as she is a regular host of the pre and post-match shows, involving Team India and the Indian Premier League. She has tremendous knowledge about the sport. And why won't she? Because she is married to fellow Indian all-rounder Stuart Binny.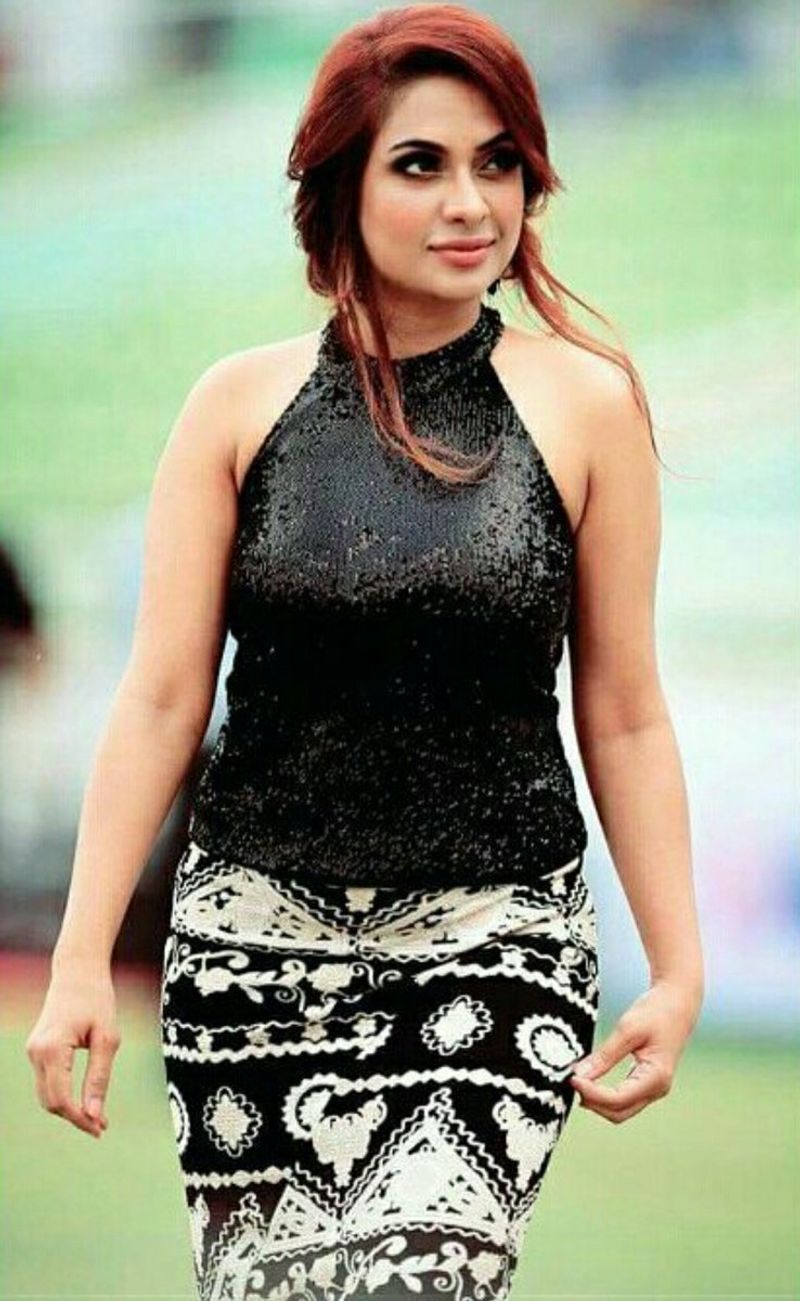 Ambrina Sarjeen Ambrin: She might not be a popular international anchor, but is undoubtedly a famous one in Bangladesh. She has been one of the lead anchors in the Bangladesh Premier League (BPL) on a number of occasions. While she has also been associated with other Bangladeshi channels like NTV, Desh TV and RTV, it is her stint with BPL that has made her popular among the fans.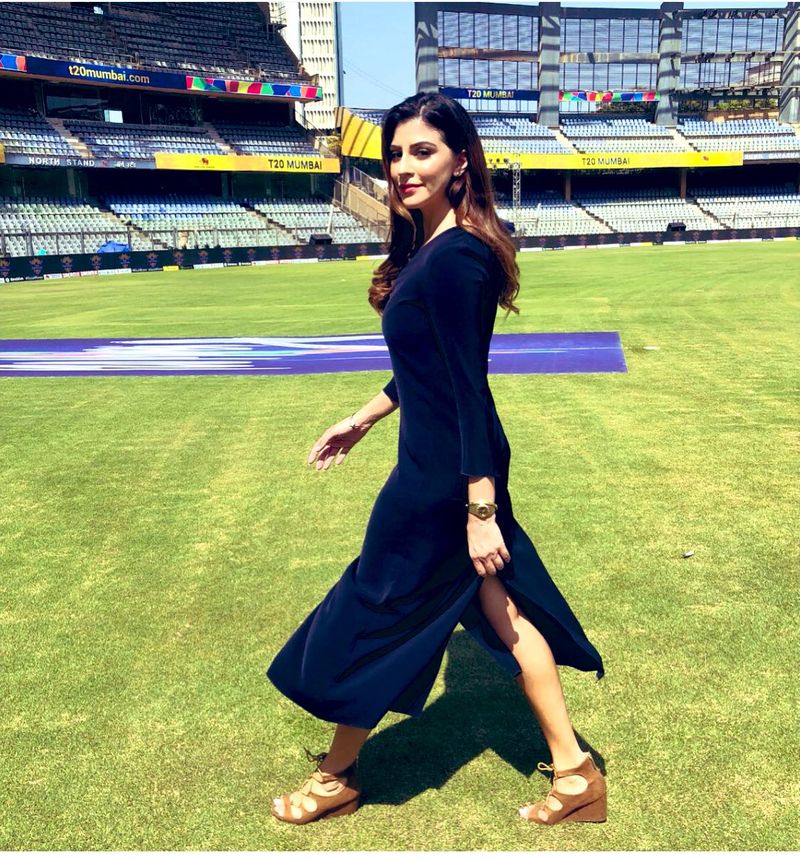 Karishma Kotak: A British-Indian model, Karishma became famous for being a contestant in Bigg Boss 6, while she also featured Jay Sean's "Me against myself" music video. However, it was during IPL 2013 when she gained popularity, where she was one of the leading anchors. Her knowledge and interview with players were profoundly acclaimed, as it led her to gain further cricket stints, in Dubai and Nepal, along with India's Karnataka Premier League (KPL) and Mumbai T20 League.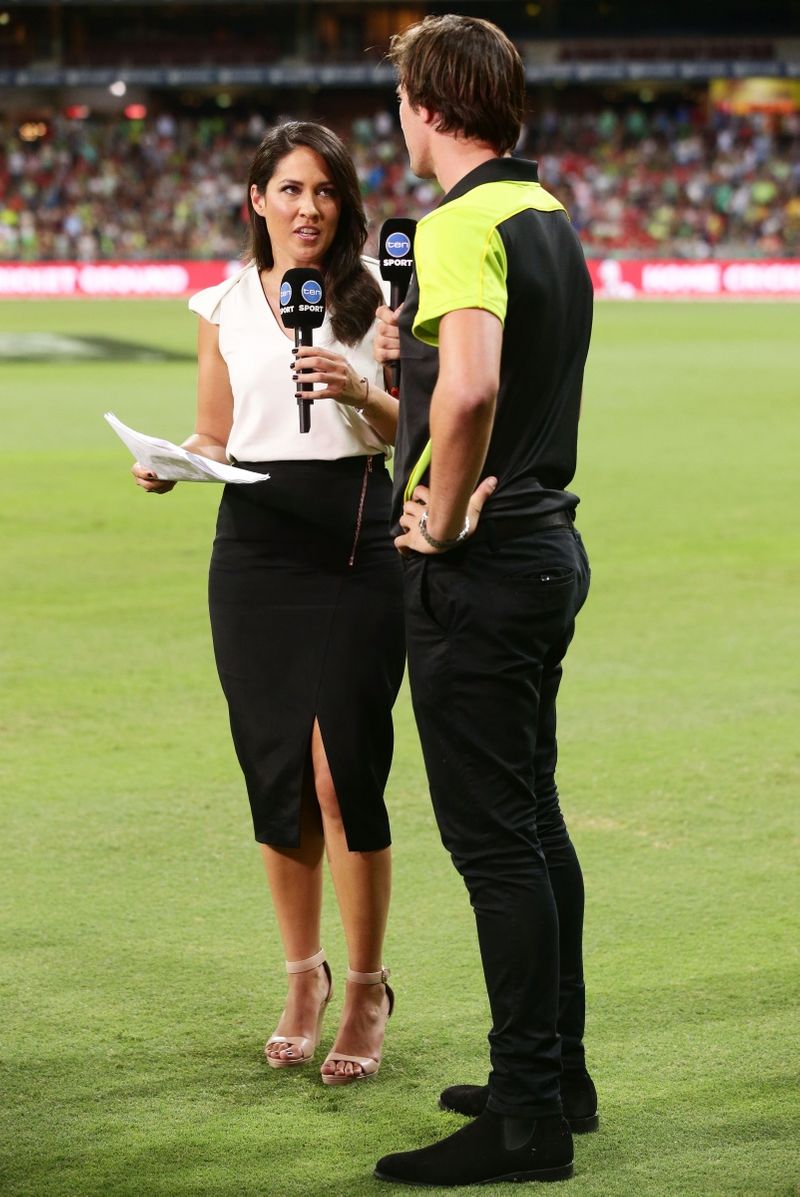 Mel McLaughlin: She might not be famous at all in India, but she is one of the top female sports presenters and anchors in Australia. While she currently works for Seven Network, she was previously associated with Network Ten and Fox Sports, besides having a sting with the Big Bash League (BBL). And, in case you feel like you have seen her before, it's because of her BBL 2016 stint when Chris Gayle had flirted with her on-air. Ding Dong!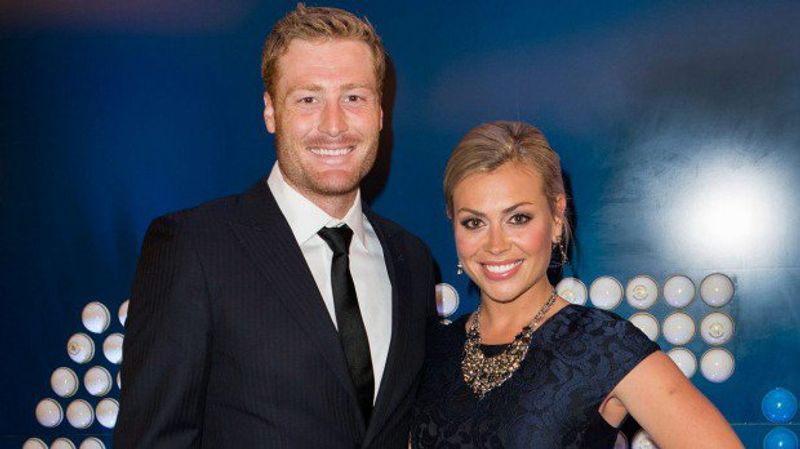 Laura McGoldrick: Again, not famous in India, but she is extremely popular in New Zealand. She happens to be a radio jockey too. She presents a cricket show for New Zealand's only television programme based on a cricket magazine. As she played during high school, she possesses a comprehensive knowledge regarding the sport. Furthermore, she is married to New Zealand opening batsman Martin Guptill.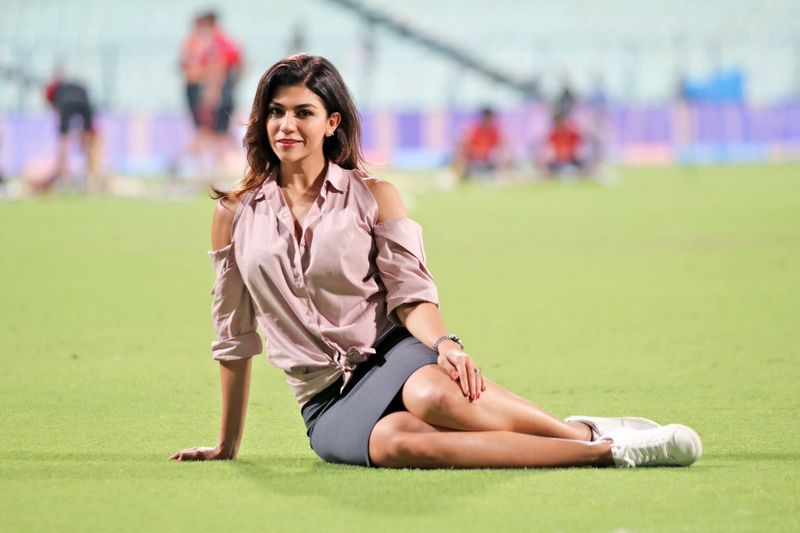 Archana Vijaya: Every Indian cricket fan, who has been following the IPL for a long time, must be aware of her. Archana is an Indian model, as owing to her superb cricketing knowledge, Neo Sports initially roped her in. However, her big breakthrough came during the IPL, since 2011, when she became one of the regular female anchors for Sony. Although she might not be contracted to them anymore, since the tournament rights are now with Star, fans definitely wish to see her again.