Kapil Dev's love story: From breaking up with Sarika to tying knot with Romi Bhatia
First Published 2, Nov 2020, 2:27 PM
Kapil Dev, the legendary figure in the Indian team, too, has a love story. Let's just hog some light on his love life, where he won his beloved's hand. Dev is best known for leading India to the 2983 World Cup win in England, which was their maiden world title.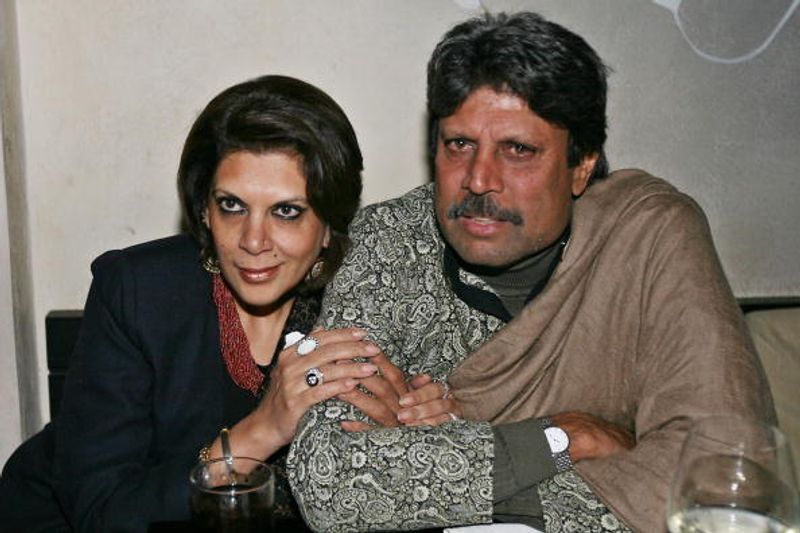 The proud lifter of 1983 World Cup, Kapil Dev was the first Indian captain who crowned India in the World Cup glory. Often known as the 'Hurricane from Haryana,' Dev was a prolific all-rounder, who revamped the cricketing standards during his time. Simultaneously, his rise as a cricketer saw the surging of his love life as well.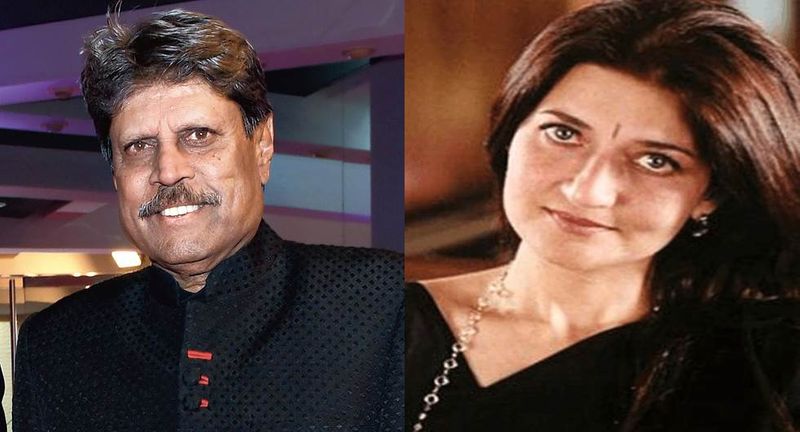 Kapil Dev affair with Sarika
Kapil Dev dated the famous Bollywood actress Sarika during his early days. Both were single when they first met, and it is believed that it was Mrs Manoj Kumar's idea to bring the two stars of the two different industry together. It all started from small talks to casual meetings and soon from acquaintances, they became more than friends with each other. The chemistry between the two strengthened and the couple soon entered into a relationship, as per an Indiatimes report. As per Hindustan Times, their connect became so open that Kapil Dev even took her to Punjab, to meet his parents. It is believed that it was Sarika who fell in love with Kapil and talks even meandered about their marriage, but nothing of this sort happened. Both parted their ways, and later, Sarika married southern superstar Kamal Haasan.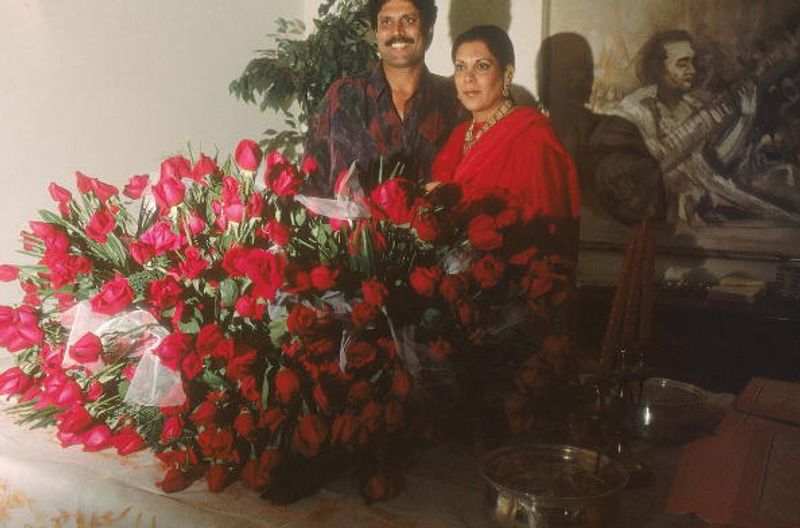 Kapil Dev met Romi Bhatia (now wife)
Even though Dev had something brewing with Sarika, he fell in love with the other girl at the same time. Kapil, who was introduced to Romi Bhatia by Sunil Bhatia, one of Kapil's friends, immediately fell in love with Romi and was mesmerized by her beauty. However, it took good one year for Dev to even propose Romi.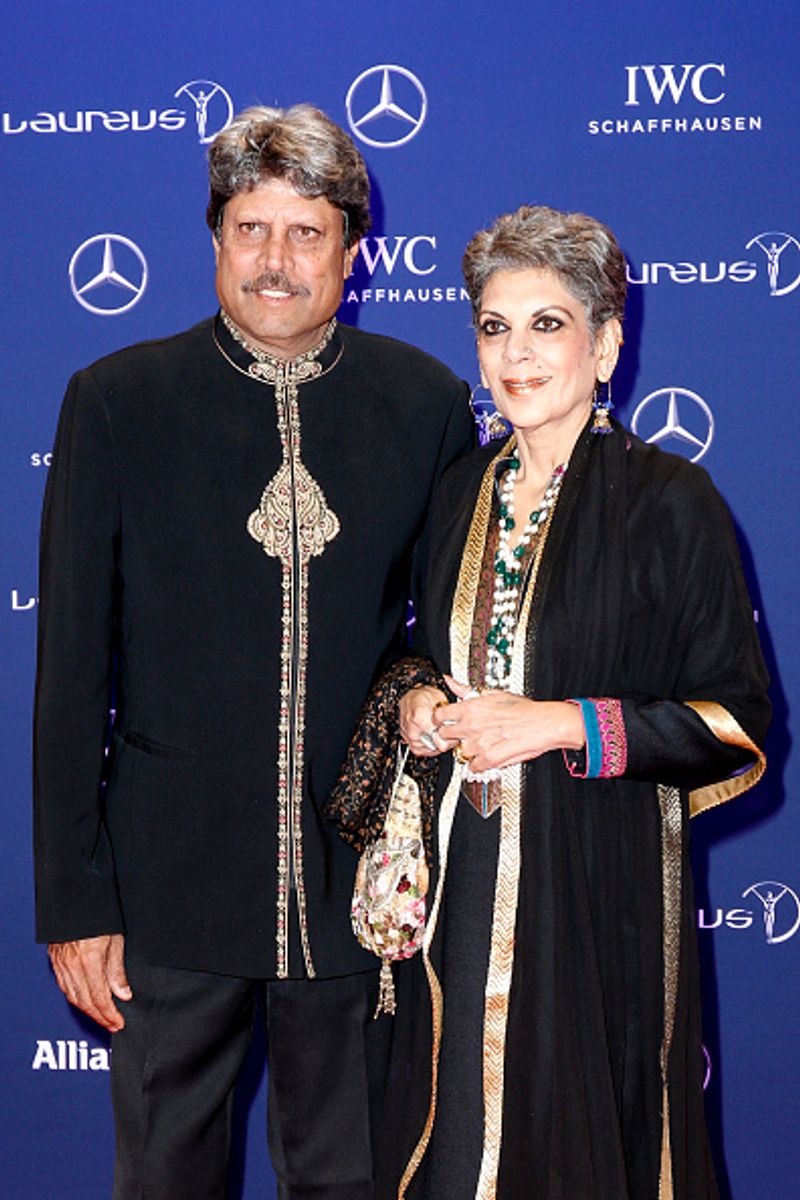 Proposal in 1980
It is believed that Dev proposed her beloved in the romantic Bollywood style. At the moment of proposal, the duo was travelling on a train in Mumbai. With pleasant weather and just when the train was just crossing the valley, Dev gave a vent to his love feelings. Dev wooed her in the probably the best filmy manner, saying, "Dear, would you like to take pictures of this beautiful place? We can show the picture to our children in the future." Romi, who shied initially on the upfront proposal, finally accepted the same.

Marriage solemnised
Soon after then, Romi agreed to the proposal and both jelled well with each other, while the couple married in 1980. Indeed, Romi was the lady luck for Dev, as he went to lift the first World Cup title for India in 1983.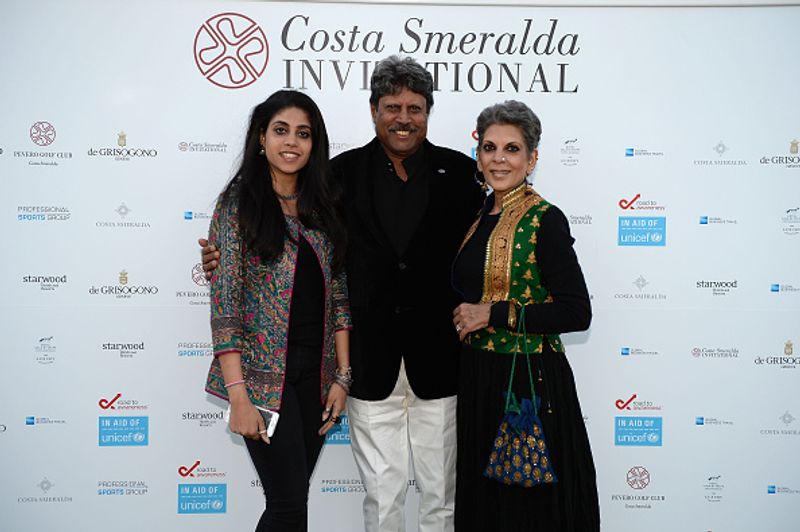 Amiya Dev- Kapil Dev's daughter
The couple has a daughter, named Amiya Dev, who was born in 1994.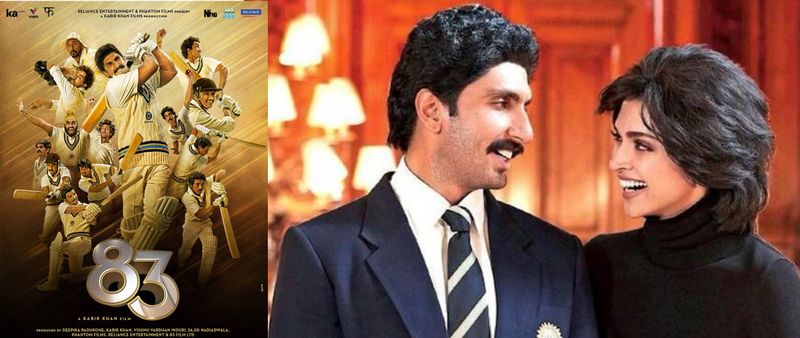 Kapil Dev movie 83
Truly, this legendary player, who hailed from such a small area, has so much to tell about his life. Even Bollywood though on the same lines and it was Ranveer Singh, and Deepika Padukone, who is all set to play Kapil Dev and Romi Dev in the upcoming Kapil Dev's biopic, '83. The movie was to be released on April 10, 2020, but owing to the current novel coronavirus crisis, it will now be released once things become normal.