Kapil Dev finally opens up about his ladies' man tag also his infamous proposal to Romi Bhatia
First Published 18, Nov 2020, 5:26 PM
Kapil Dev is a former Indian captain, having led the side to the famous 1983 World Cup win in England. He recently underwent a scare after suffering a mild heart attack. However, he is out of danger now, as he continues to play golf at the latter stage of his life.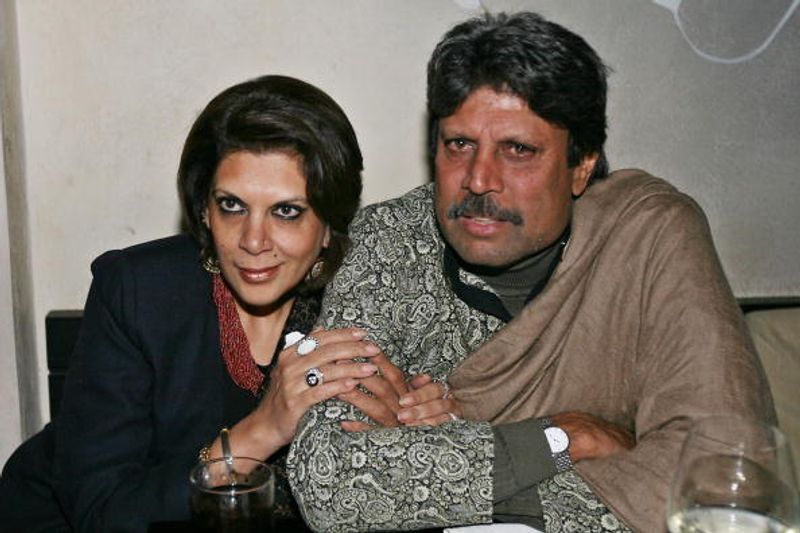 Former Indian captain and cricketing legend Kapil Dev is one of the most celebrated cricketers in India. He led the side to their first-ever World Cup win, in 1983.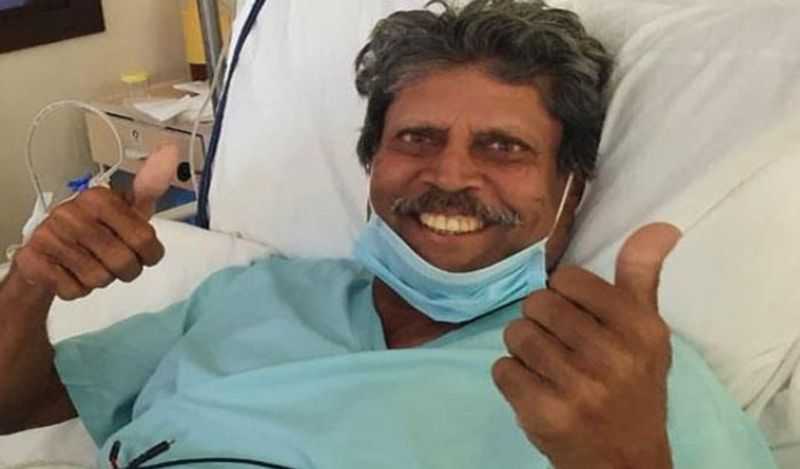 Recently, he underwent a health scare after suffering a mild heart attack. Nonetheless, he is out of danger now and is back to his regular daily routine, that includes playing golf.
Meanwhile, he was a guest on popular talk show #NoFilterNeha, hosted by Bollywood actress Neha Dhupia. Dev talked about a lot of things on the show, including if he is a ladies' man. Here are the excerpts: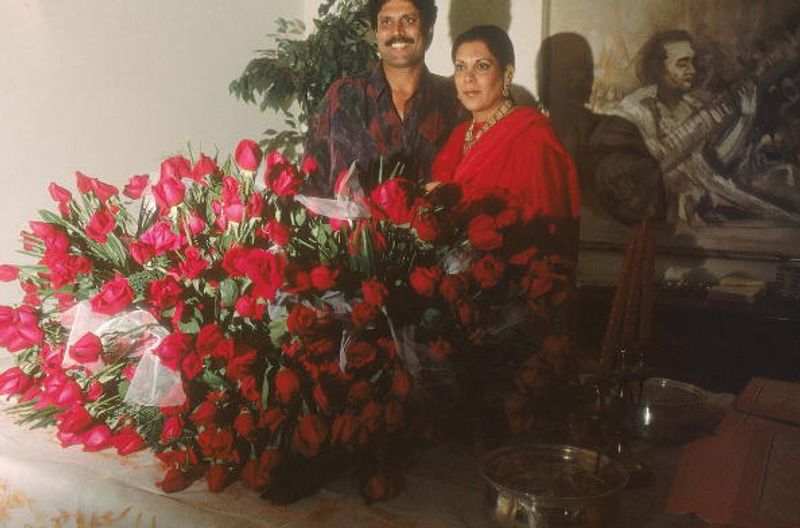 On being a ladies' man
"Hello hello, let me put it that way, I am a ladies' man? No, not at all. I was the last person who used to say, yaar sab ladkiya baki players ko dekti hai hamari taraf dekte hi nahi. I was not good looking and neither I will consider myself good looking. Mere mein itna guts hi nahi tha ki main unse baat kar saku. Ek chotisi story hai, jab mein 14 saal ka tha, toh my sister was studying in college at that time, uska cycle got punctured and she said bhaiya, please mera theek karva dona."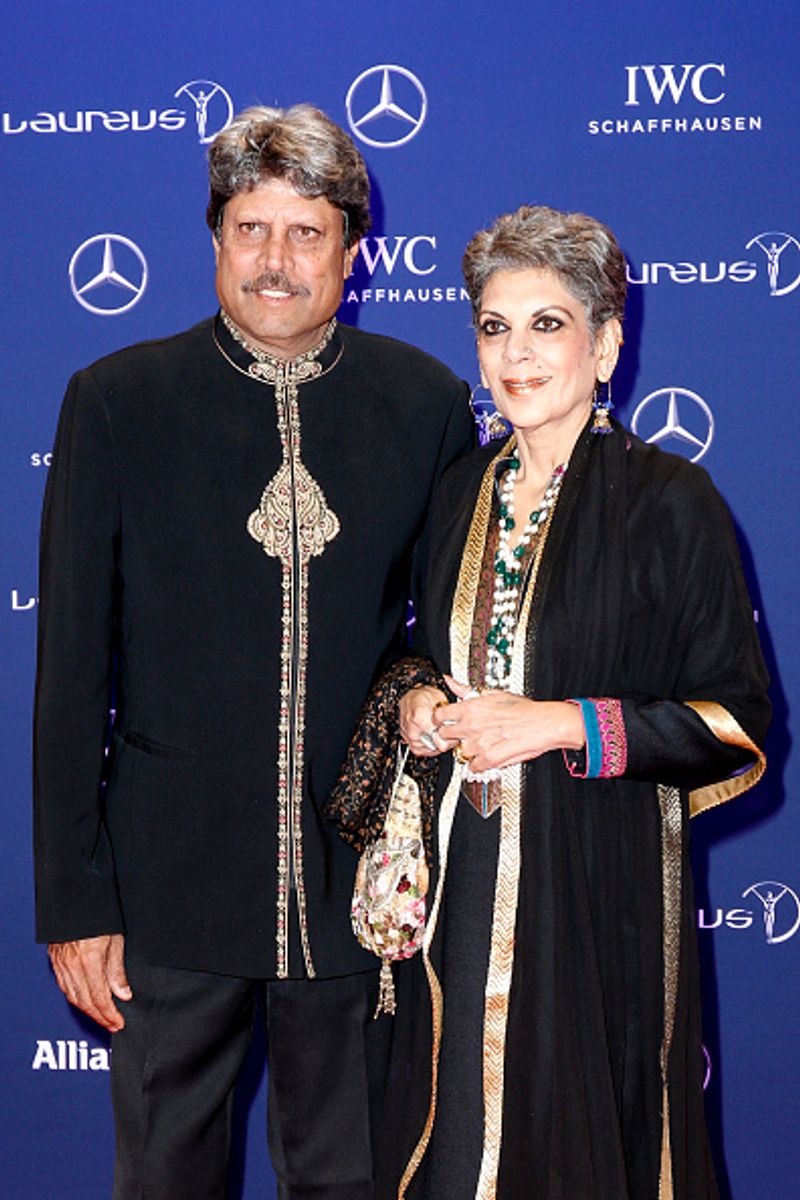 "I went with her to the cycle wala and I said, 'ye thik karna hai', and that cycle wala said, which I haven't forgotten in almost 45 years. He said, 'Memsaab, aap jaiye ye naukar ko chod jaiye, thik karke mein isko cycle de dunga'. So, I understand where I stand and I haven't forgotten because usko Cricket ka nahi pata tha, he was just a simple guy on the street thinking that thik hai yaar, mundu ko bhej do ye mundu cycle thik karva ke le aayega and my sister got so upset, she said, 'tum thik tarah bhi nahi, ek toh tum ho bhi nahi good looking, aur look at kapde bhi aise dalte ho'. So, I realized where I stand. So, if somebody says you are good looking – never. Ha good cricketer you say, I will take that."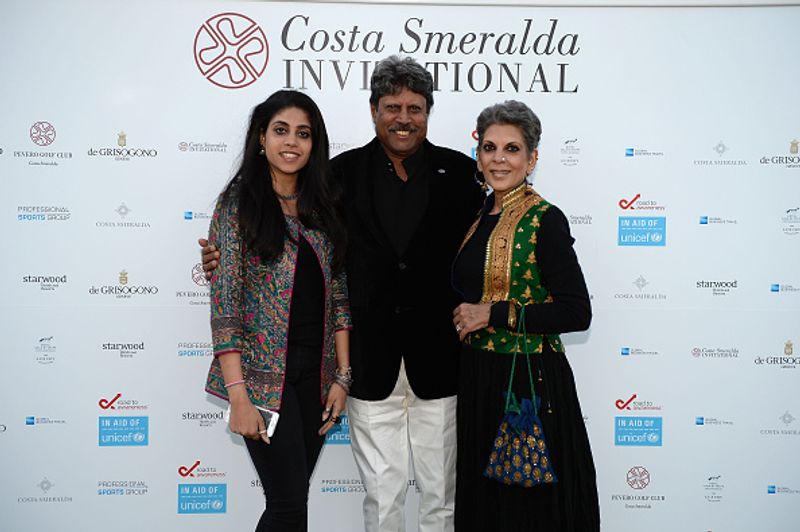 On his infamous proposal to Romi Bhatia
"We were travelling in a car and that time, an Amul ad was there. Amul had come out with a great ad. So, instead of 'couple of these', they said 'Kapil of these make all the difference', with my two teeth coming out with a butter. So, that ad, it was very funny and I said to my better half, 'Rom, iska photo le lo.' She said 'Kyu'? I said bacho ko dikhaenge. So, she said, 'Are you proposing?' We are in the car and it was a big hoarding there. And, I said yeh photo toh le lo, bacho ko dikhaenge. She said, 'Are you proposing to me?' I said 'what's it sound like?' That's what happened."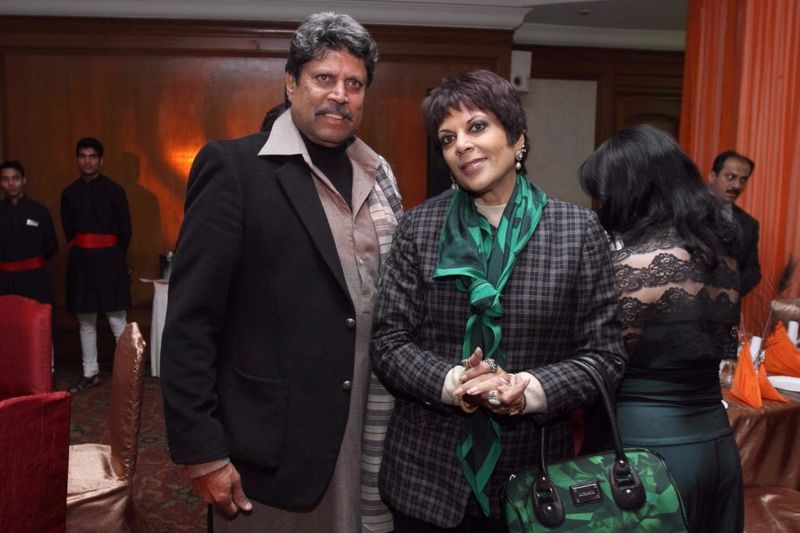 On the couple being referred to 'culture' and 'agriculture'
"Romi's Father in 50's studied in Harvard, grandfather 100 years back studied in Oxford. Hamare liye school mein hi jana bohot badi baat thi, college bhi mushkil se pahunchte the. So, I said that these two people we met, ek toh cultured hai, total cultured, ek total agriculture hai. Hamari toh 7 Pushto me kisi ne city nahi dekhi thi, suddenly after the partition, we came to the city."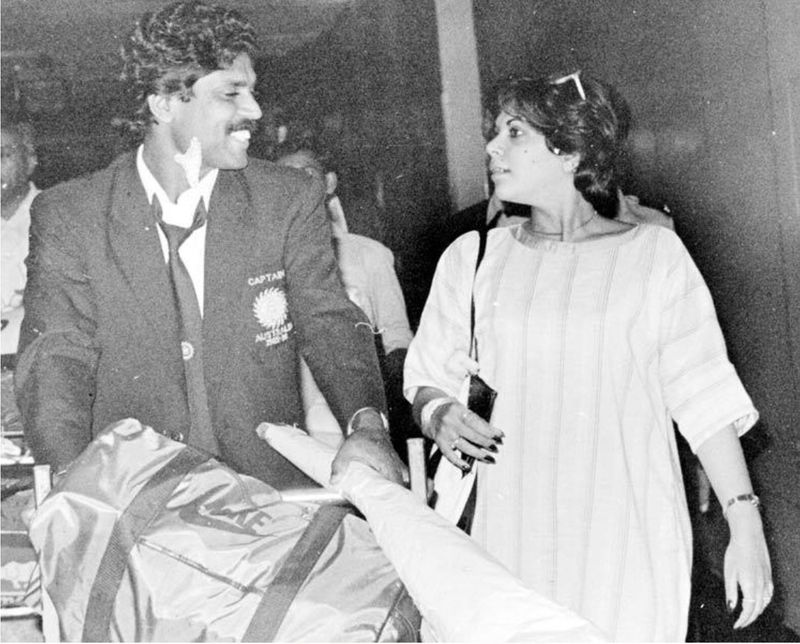 "So, I did make a statement. I said that there is lot of difference, but this statement was made for a cricketer. I said that I come from a very agriculture background, all the cricketer's who played with me, they come from a very high cultured, because uss time sirf cultured people hi cricket khelte the, agriculture nahi khelte the. Toh, I said something like that. Maine inse bahut kuch sikha, shayad inhone mere se agriculture nahi sikha. That was the statement."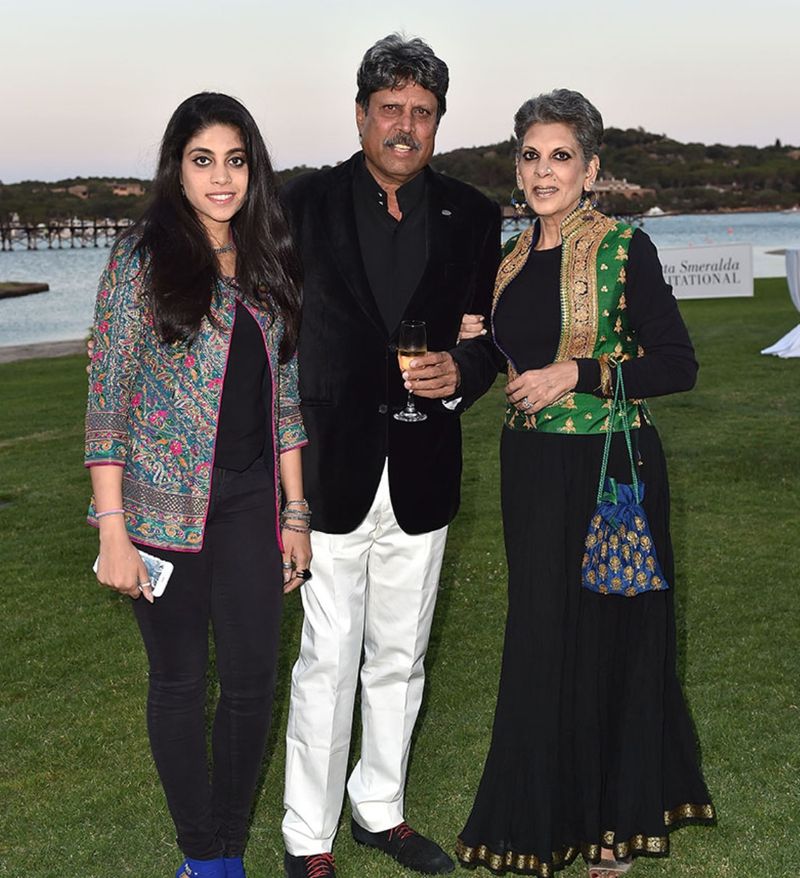 On Romi's father's reaction on Dev earning his living through cricket
"Romi's father was okay. Understood that okay, cricket khelta hai, but Romi's grandfather, unko tha ye question aisa hua ki unse pucha gaya ki jab my father-in-law talked to his father ki ladki ke sath yeh ladka hai, kehte kya karta hai, kehte cricket khelta hai, who toh thik hai par karta kya hai. Who puche ja rahe hai, as the old man must be 90 years old. Uss samay cricket mein life nahi thi, unn logo ke liye jo aaj se 70 saal pehele the. Who toh khete hai cricket toh sab khelte hai, thik hai, par aur kya karta hai. Aaj kal koi IPL khelta ho, toh usko puchne ki zarurat nahi hai ki kya karta hai. IPL khelta hai meaning uski saat pushte sudhar gayi."