IPL 2020: Twitter reacts as SRH concedes an easy win against RCB
First Published 1, Nov 2020, 10:53 AM
Match 52 of the Indian Premier League 2020 in Sharjah came out to be a one-sided contest. As the match concluded in Sunrisers Hyderabad's (SRH) favour, who won by five wickets against Royal Challengers Bangalore (RCB), we look at the Twitter reactions from the match.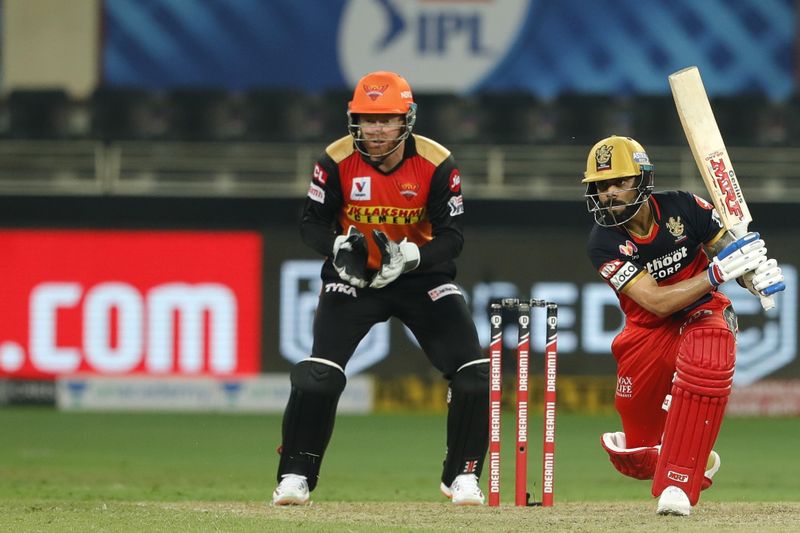 It is quite surprising to see one-sided matches in the last leg of the tournament, especially when the competition is expected to be intense and on its peak. A second low-scoring match, ahead of the playoffs, was seen between Royal Challengers Bangalore (RCB) and Sunrisers Hyderabad (SRH) where the latter won by five wickets, with more than five overs to spare.
Let's just look at the Twitter reactions that followed during the match.

Sanjay Manjrekar very aptly pointed out the observation for Sunrisers Hyderabad (SRH). A similar situation was seen when they took on Delhi Capitals (DC) in Dubai on October 27.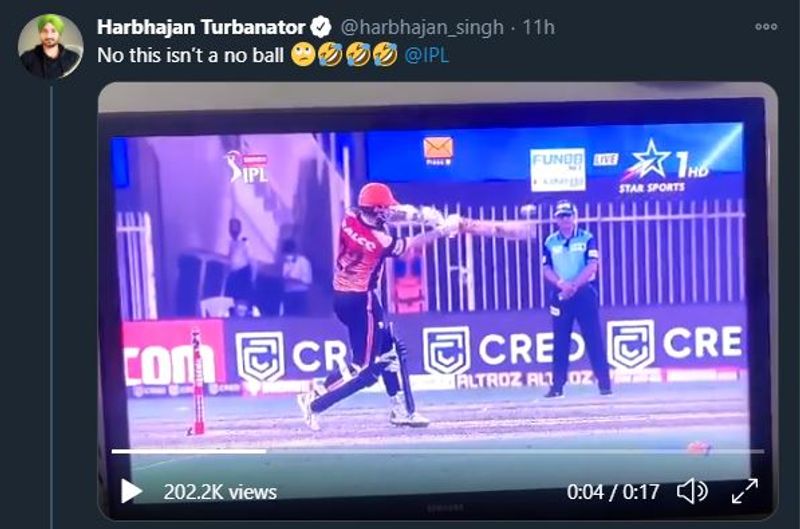 Former key Indian spinner Harbhajan Singh mocked the umpiring decision that happened in the match. He expressed his surprise for the umpire failed to judge an above the waist no-ball, which Isuru Udana had bowled to Kane Williamson.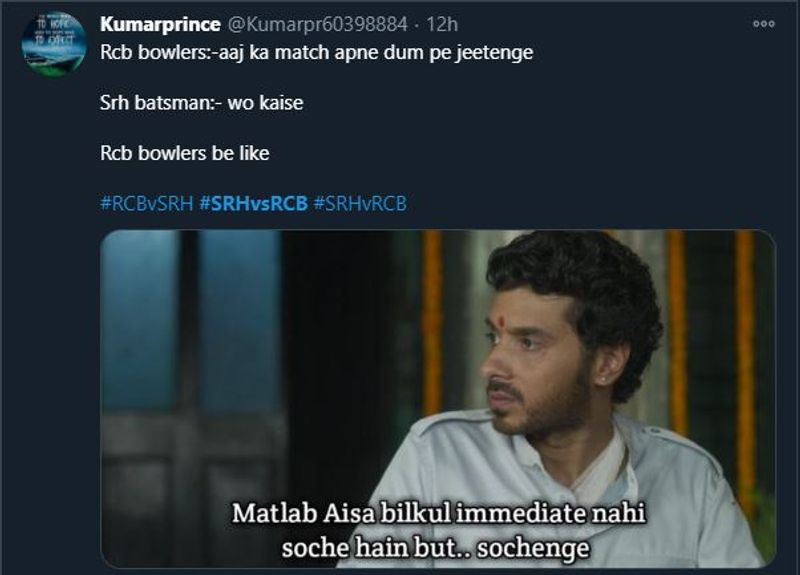 As the match turned out to be one-sided, members and fans took to mock RCB for their poor performance.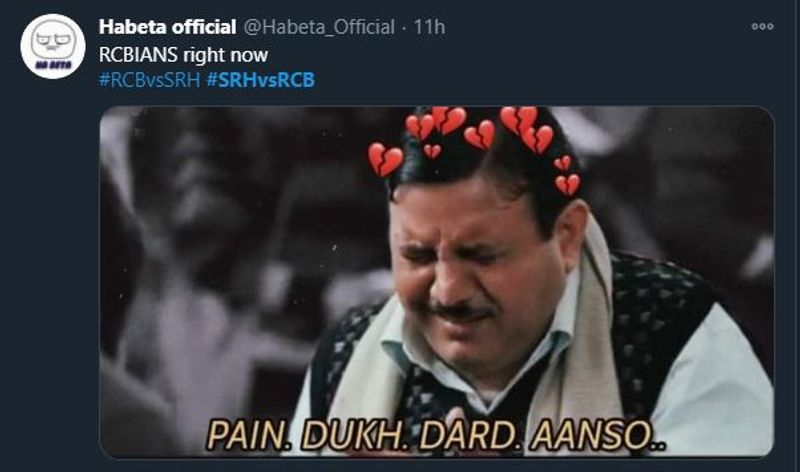 The trolling continued, as members used infamous dialogues and iconic trending scenes to express the match scenario, post RCB and SRH clash.
RCB, who lost the match on Saturday, reminded fans of 2016 IPL final, where RCB lost to SRH by just eight runs in Bangalore. Unlike their clash on Saturday, the final was a high scoring match, where each team smashed 200.