IPL 2020: Did umpire's mistake deny KXIP victory? Sehwag, Pathan, Chopra, Preity react
Dubai: Delhi Capitals (DC) edged Kings XI Punjab (KXIP) in Super Over in the second match of the 13th edition of the Indian Premier League (IPL 2020) in Dubai on Sunday night (September 20). But, an umpiring error could have cost the match for KL Rahul's side. Former India cricketers Virender Sehwag, Irfan Pathan and Aakash Chopra along with KXIP co-owner Preity Zinta questioned the umpire. Here is what they said and what the error was.
Mayank Agarwal single-handedly took KXIP to the brink of victory but his dismissal in the final over turned things and the game ended in a tie.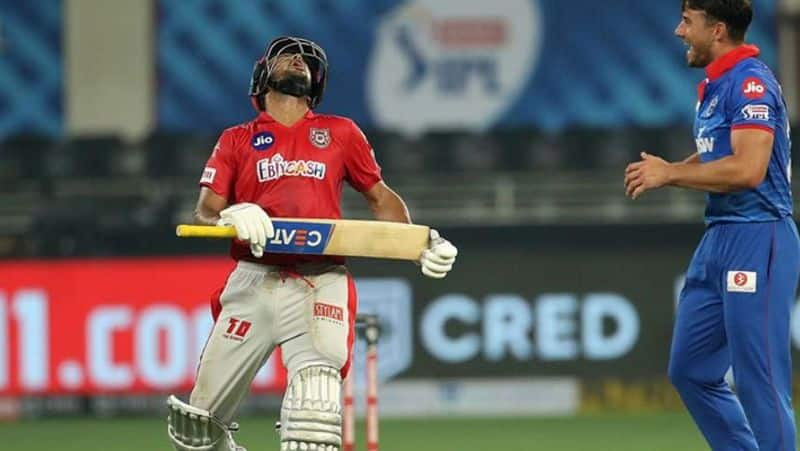 KXIP needed just one run off the final three balls but Mayank (89) was caught by Shimron Hetmyer off Marcus Stoinis and Chris Jordan fell on the final ball, caught by Kagiso Rabada, as the match ended in a tie. Replying to DC's 157/8, KXIP too finished on the same score and the loss of same number of wickets in 20 overs.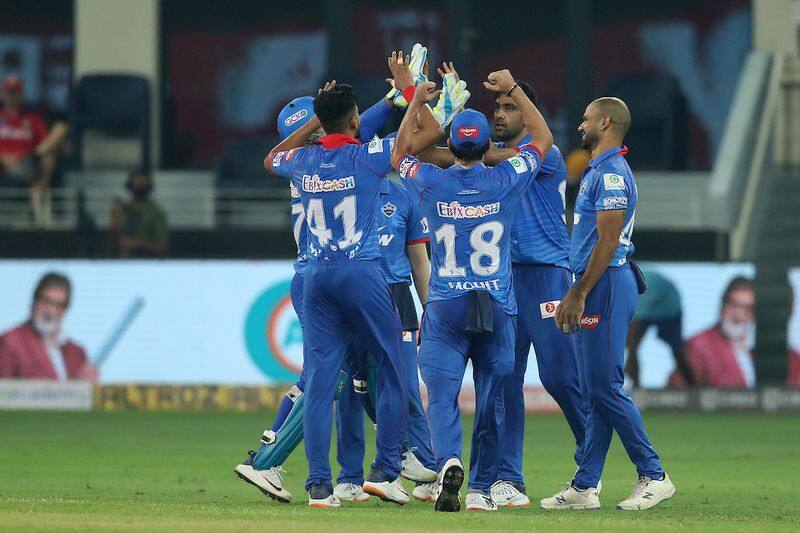 In the Super Over that followed, KXIP were all out (lost both wickets) for two runs. DC reached the target of three runs to open their account in IPL 2020.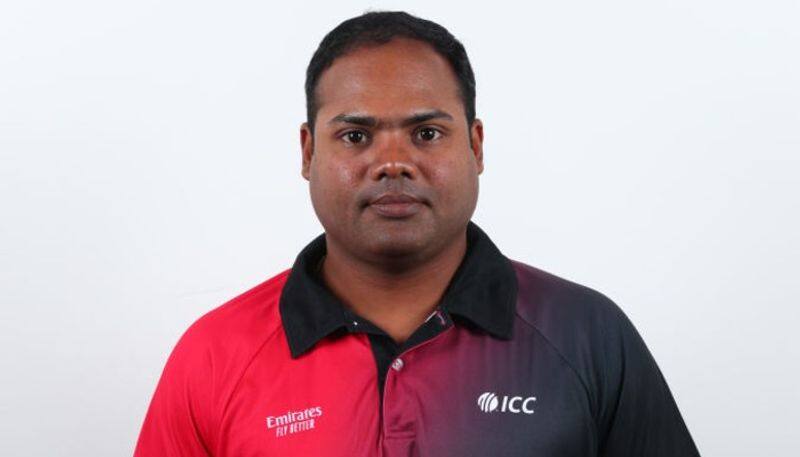 But ICC elite panel umpire Nitin Menon of India appeared to have made a wrong call in the 19th over, which became the talking point. He called a short run against Chris Jordan but the replays showed that the batsman had crossed the line and completed the run.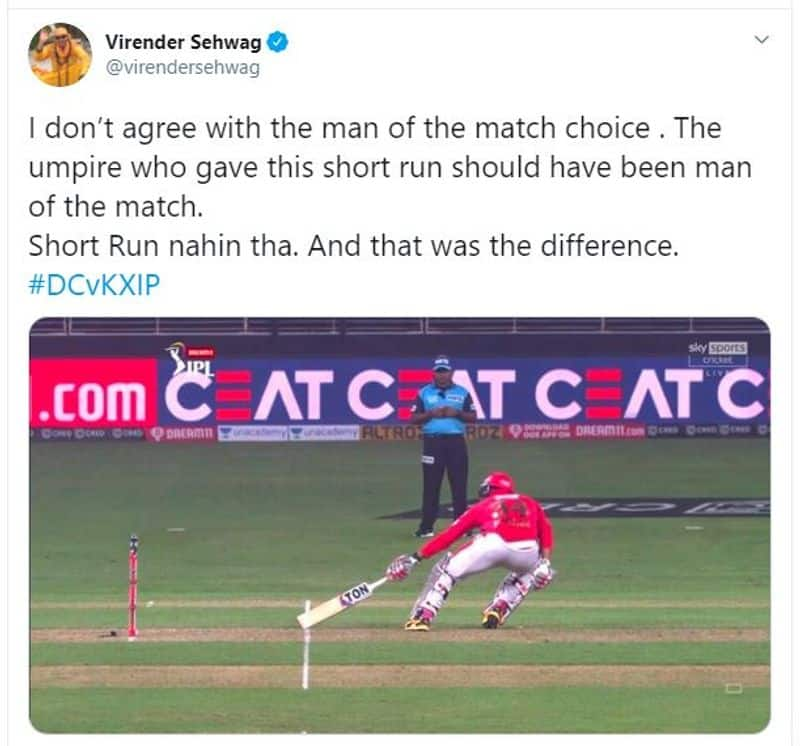 Sehwag took to Twitter to say the umpire made a mistake. "I don't agree with the man of the match choice . The umpire who gave this short run should have been man of the match. Short Run nahin tha. And that was the difference. #DCvKXIP (sic)," he wrote.

Former India all-rounder Irfan Pathan too felt it was wrong. "What abt that one short run call???? #IPL2020," he wrote.
Chopra wrote, "One short that wasn't. Technology must take over in these cases.....but that's possible if only the third umpire spotted it in time. What if #KXIP don't make it to the final four by 2 points?? Tight #IPL2020 is likely to be..."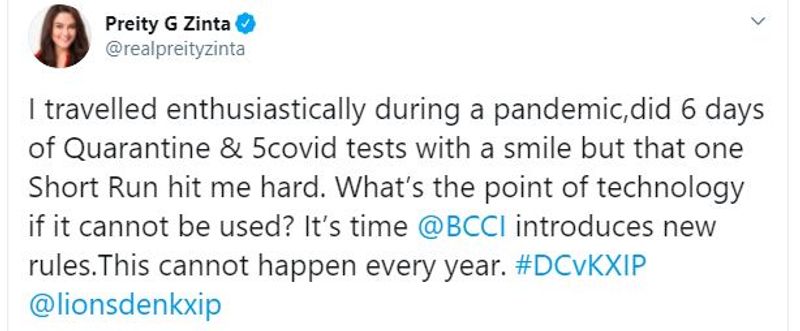 KXIP co-owner Preity said, "I travelled enthusiastically during a pandemic,did 6 days of Quarantine & 5covid tests with a smile but that one Short Run hit me hard. What's the point of technology if it cannot be used? It's time @BCCI introduces new rules.This cannot happen every year. #DCvKXIP @lionsdenkxip (sic)."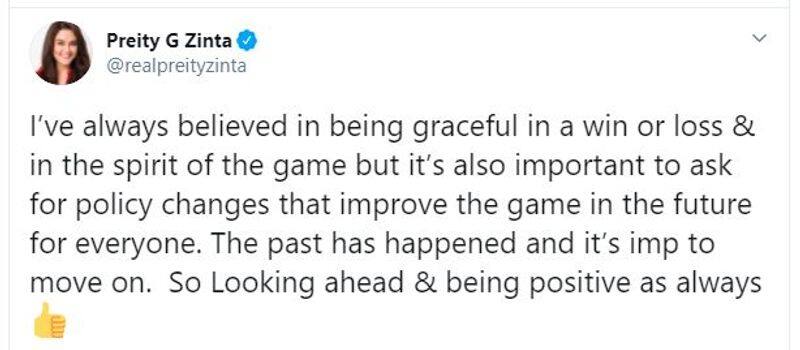 In another tweet, she wrote, "I've always believed in being graceful in a win or loss & in the spirit of the game but it's also important to ask for policy changes that improve the game in the future for everyone. The past has happened and it's imp to move on. So Looking ahead & being positive as always."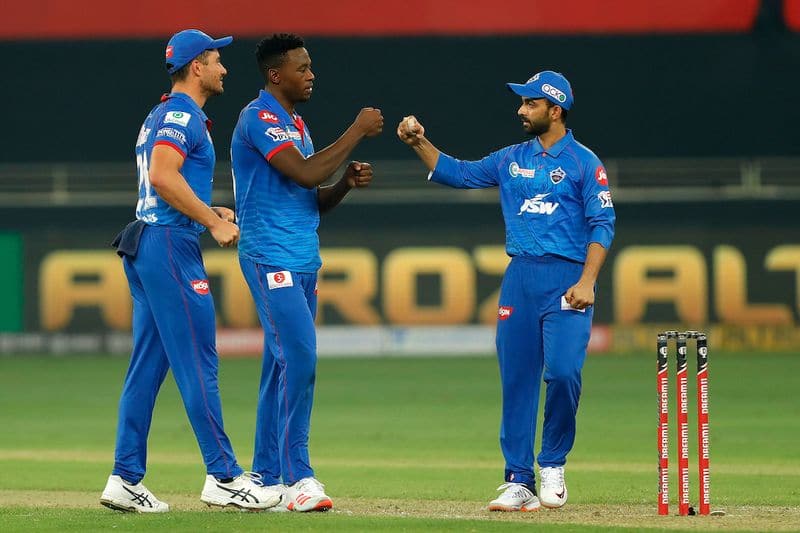 Kagiso Rabada was the Super Over hero for DC as he dismissed Rahul and Nicholas Pooran.