How did Netflix respond to Virat Kohli's quarantine tweet in Australia?
First Published 17, Nov 2020, 7:10 PM
Team India is currently in Australia, as they would engage in a two-month contest across formats with the hosts. Virat Kohli would be leading the side until the opening Test, before flying back to India, ahead of the birth of his first child, with Bollywood wife, Anushka Sharma.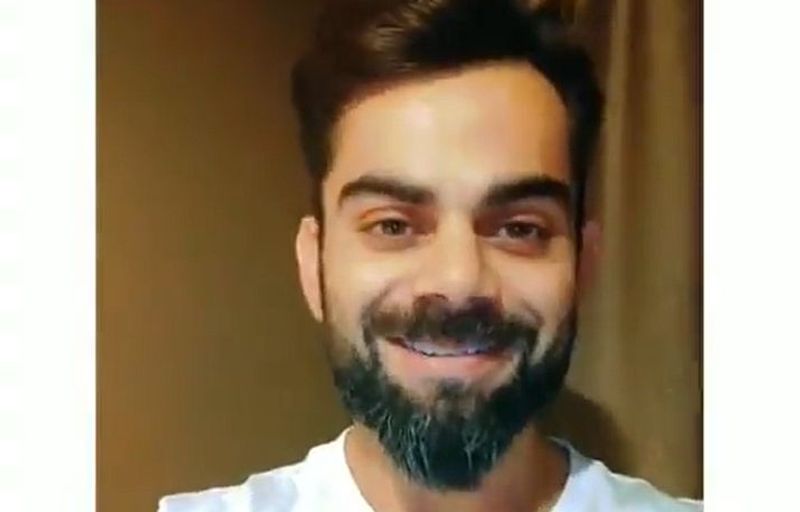 Team India is off to Australia, as they look forward to the fatiguing two-month tour, which would comprise of series across formats. The team, along with skipper Virat Kohli, is currently quarantining in Sydney, the venue for the first two ODIs, beginning from November 27.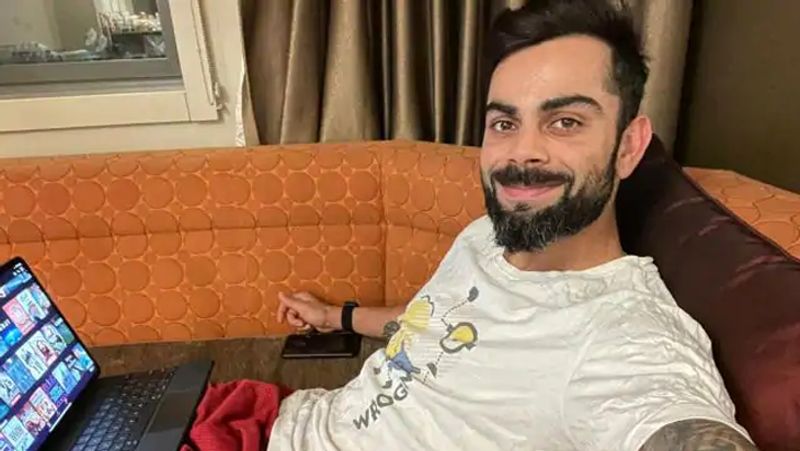 Meanwhile, Kohli recently took to his Twitter handle, where he shared a picture from his ongoing quarantine stint. He captioned it, "Quarantine diaries. Un-ironed T-shirt, comfortable couch and a good series to watch."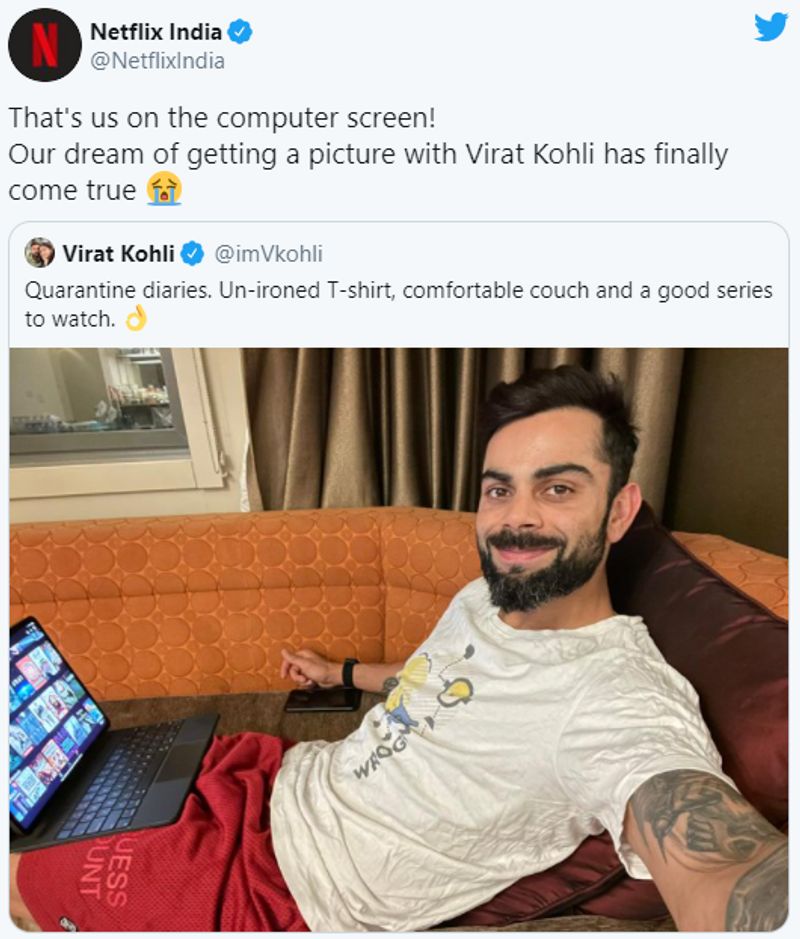 In the tweet, he is seen wearing a white t-shirt and a short red pant, along with a laptop on his lap, as he is apparently seen browsing through Netflix on his screen. Consequently, Netflix India replied on his tweet, posting, "That's us on the computer screen! Our dream of getting a picture with Virat Kohli has finally come true."

Nonetheless, Netflix was not the only one to reply, as some users too came up with exciting replies and suggestions for Kohli. This user suggests him to watch Mirzapur. However, the series happens to be on Amazon Prime Video, and not Netflix.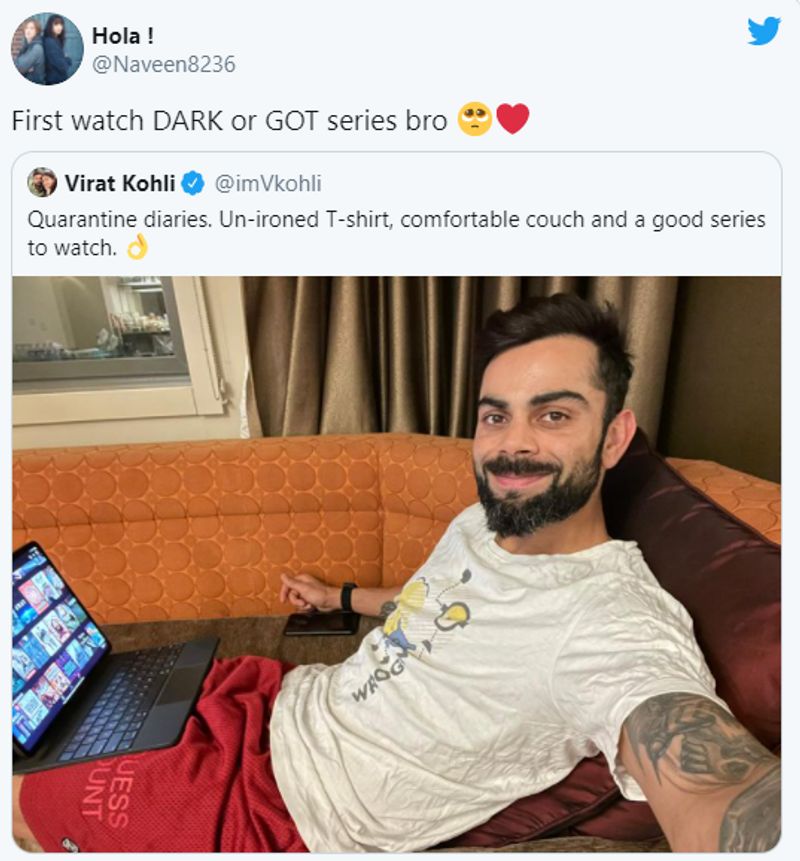 This user wants Kohli to watch two of the most epic series ever.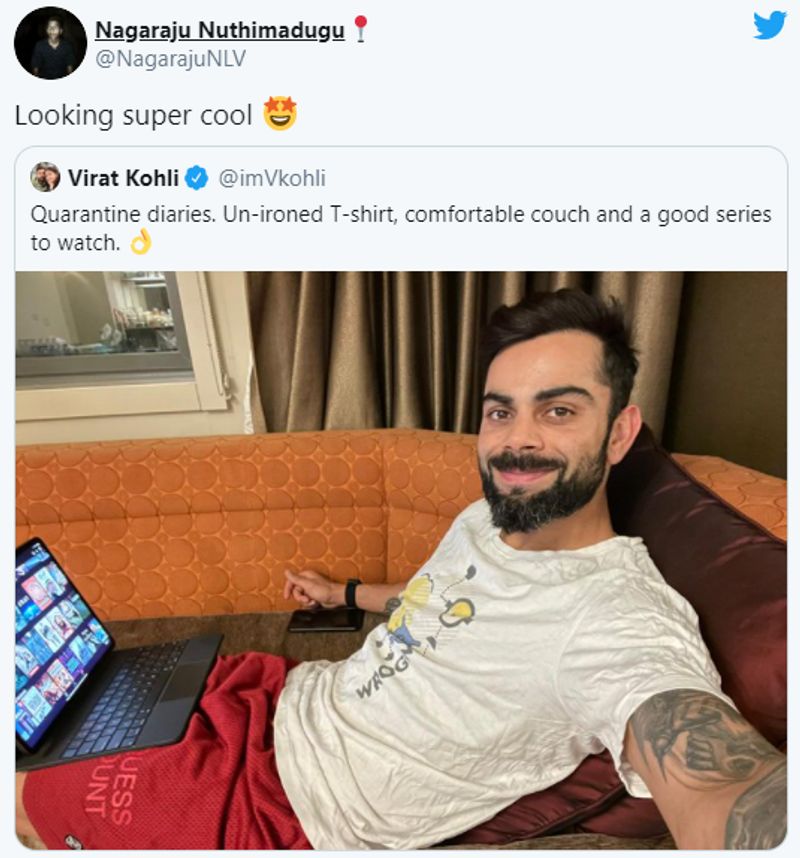 This user was all-praise for Kohli's attire. Seriously, it's a cool attire for Netflixing.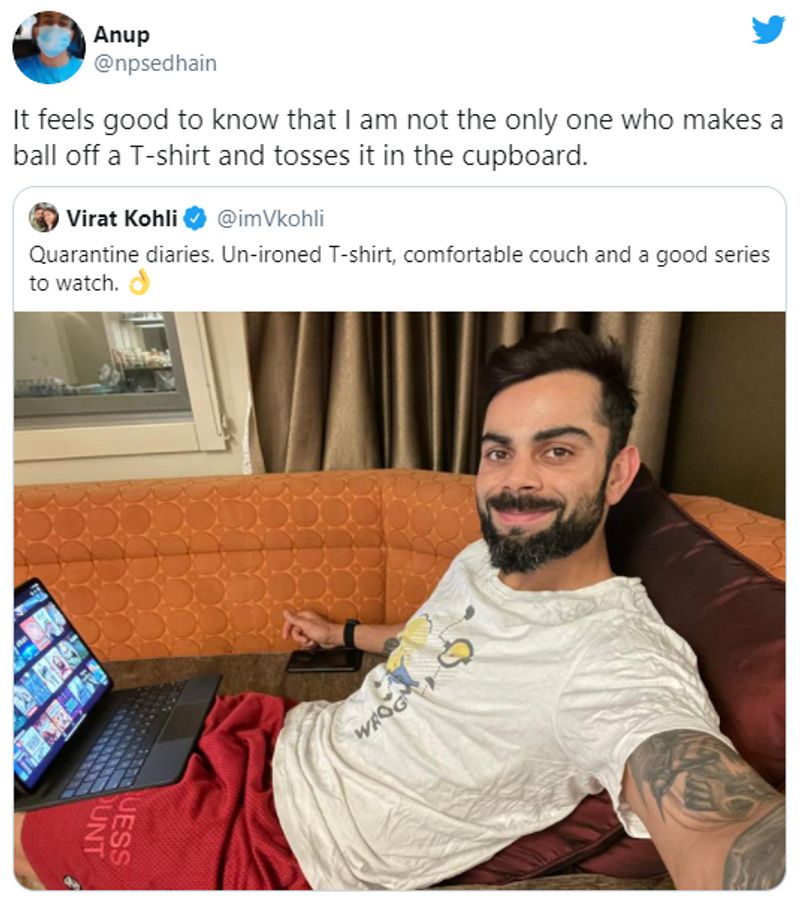 Meanwhile, this user trolled Kohli's shirt for being unironed and gave a unique explanation for the same. Bravo!

As for this user, he just nailed it, asking Kohli to watch the documentary based on Mumbai Indians (MI) and learn on how to win trophies. Well....!!!!