Hardik Pandya's missed by Natasa Stankovic, shares emotional throwback date-night Instagram picture
First Published 8, Oct 2020, 3:17 PM
Hardik Pandya is currently featuring in the Indian Premier League, being played in the United Arab Emirates, where he represents Mumbai Indians. He plays as an all-rounder. He is married to Natasa Stankovic since this year, with whom he has a son, born in September.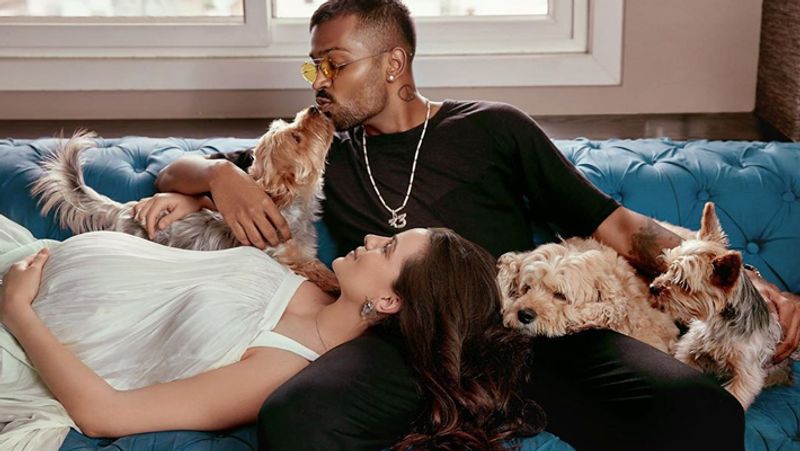 All-rounder Hardik Pandya is busy representing Mumbai Indians (MI) in the ongoing Indian Premier League (IPL). The tournament is currently being held in the United Arab Emirates (UAE), owing to the tough situation surrounding the COVID-19 pandemic in India. As a result, Pandya is away from home, and his newly-wedded wife Natasa Stankovic.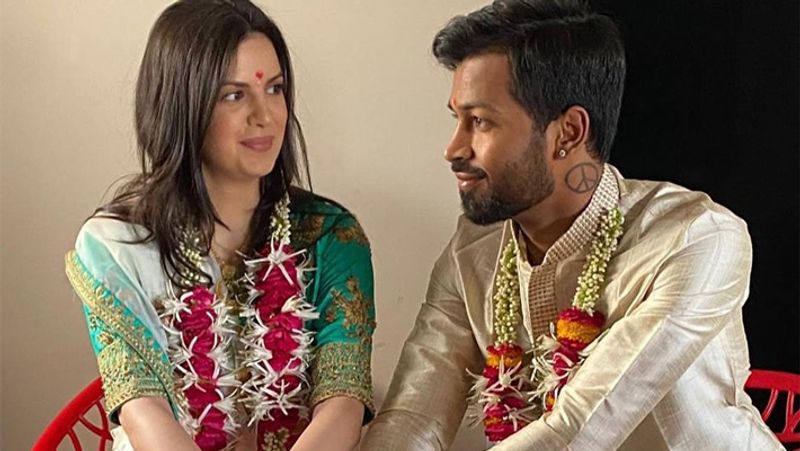 Pandya had been dating Natasa since the past couple of years, as they got engaged in January this year, before getting married somewhere in May. In the due course, the couple also announced that they were expecting their first child, as their son was born in September.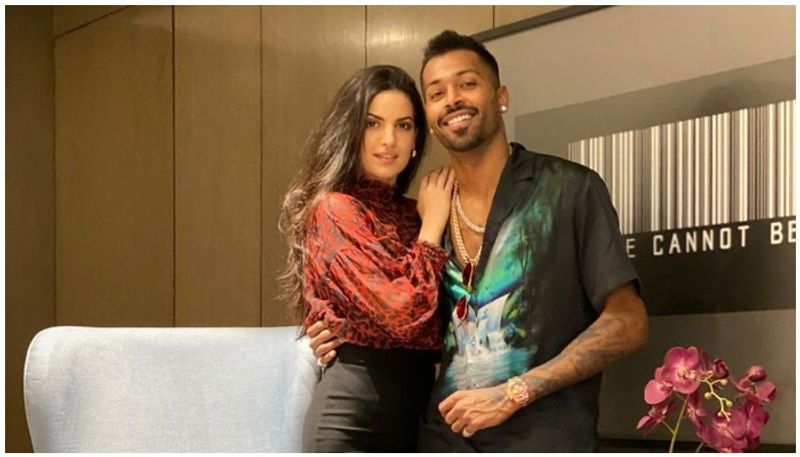 Although it's not even been a month since Pandya left for the IPL in UAE, Natasa has already been missing him. Recently, she posted a throwback picture of theirs on Instagram, expressing her emptiness without him.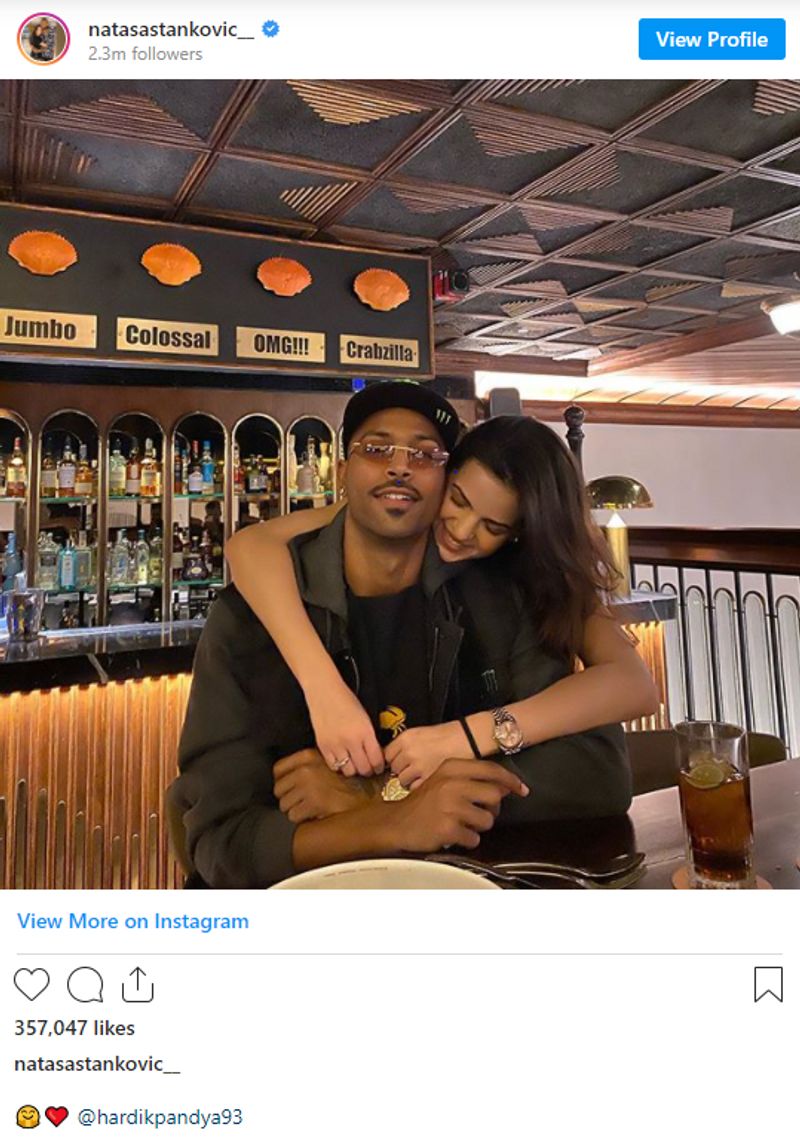 In this recent throwback picture of theirs, the couple is seen in a pub, which happens to be one of their date-nights. With Natasa hugging him from behind, it expresses the pure love and joy she feels when he is around with her.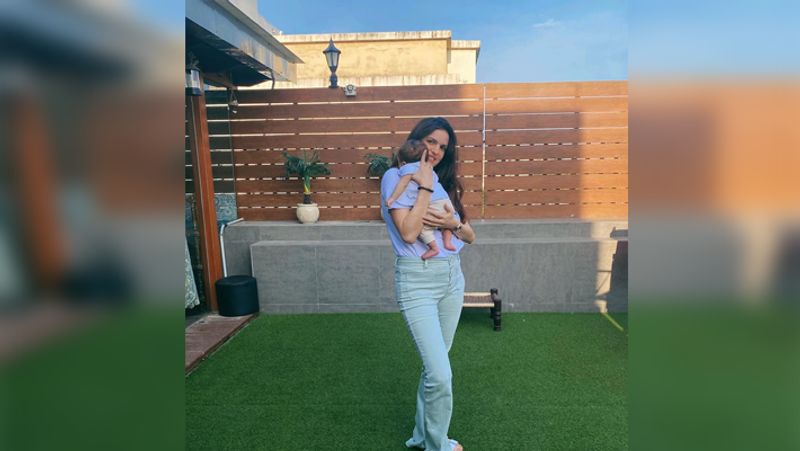 She has also been sharing further posts on Instagram, of late, with her new-born son. Fans have already started calling him 'little Hardik Pandya'.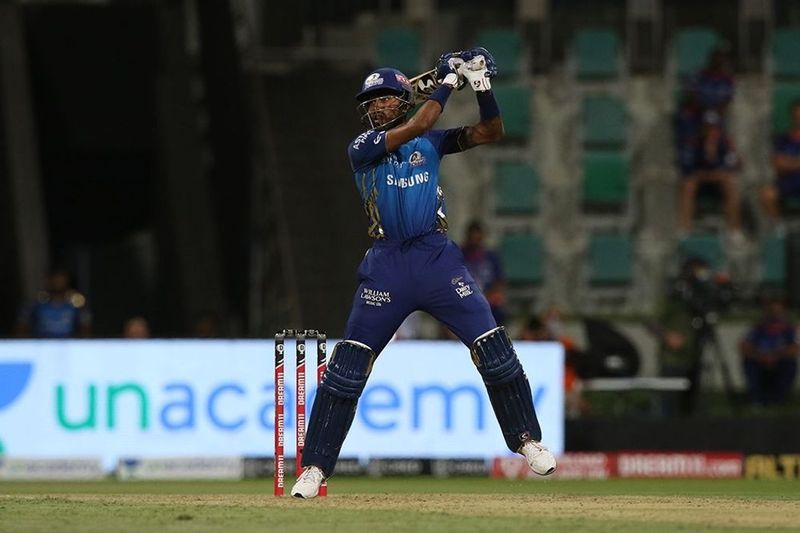 As for Pandya, he has been in fine form in the IPL currently, scoring 135 runs in six innings, at an average of 33.75. Being an all-rounder, he does pace bowling. However, he is yet to bowl in the tournament this season, as he is being careful of his fitness, owing to his recent comeback from a back injury, for which he had undergone surgery last year.
Meanwhile, MI are on a roll, having won four of their six matches so far, as they are placed on the top of the table. They are the record four-time defending champions of the tournament as well.