Hardik Pandya-Natasa Stankovic celebrate as son Agastya turns two months old
First Published 1, Oct 2020, 6:47 PM
The couple celebrated as their son Agastya turned two months. Both Pandya and Natasa took to their Instagram handles to celebrate the occasion.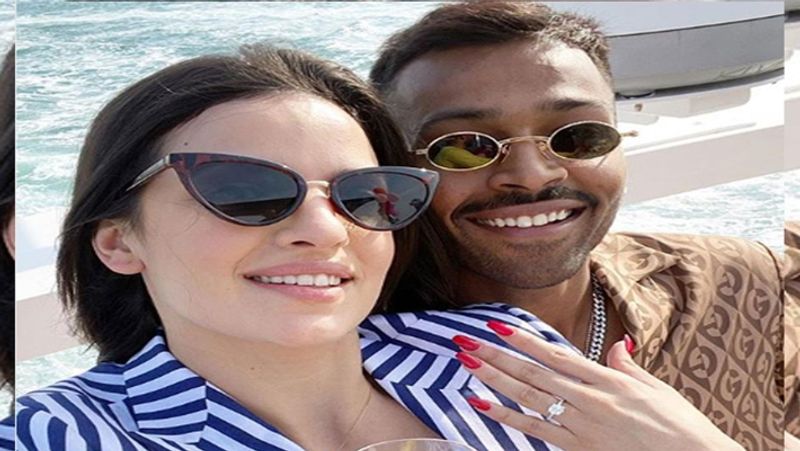 Hardik Pandya-Natasa Stankovic who got engaged on January 1 this year, has been in the headlines since then.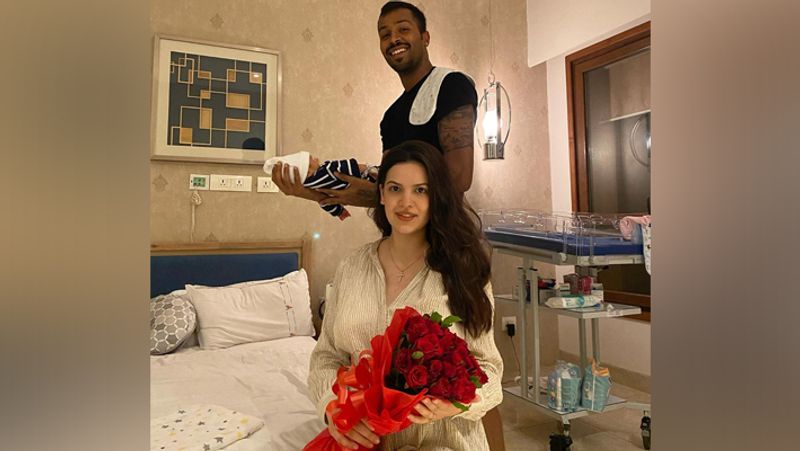 Recently, amid the lockdown, on July 30, the couple was blessed with a baby boy, whom they named Agastya.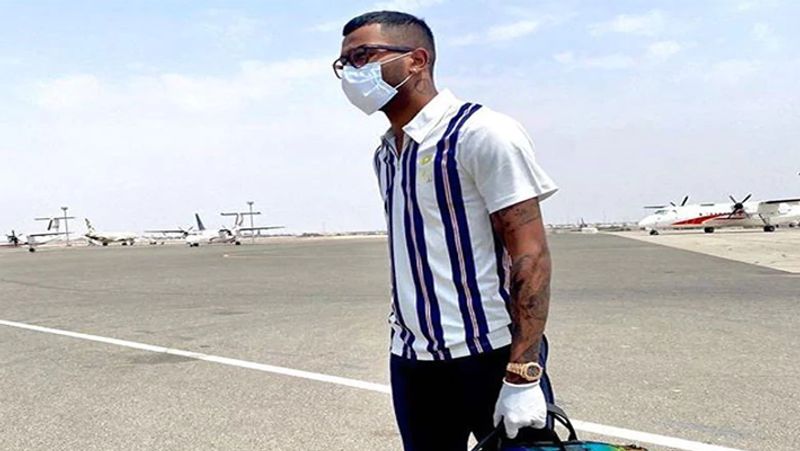 With the thirteenth IPL season scheduled in September, Hardik Pandya abided by his career commitments, and left for the UAE to play for his franchise Mumbai Indians (MI).
However, the couple kept social media abuzz showing how much they missed each other. They constantly shared glimpses of their video calls with fans.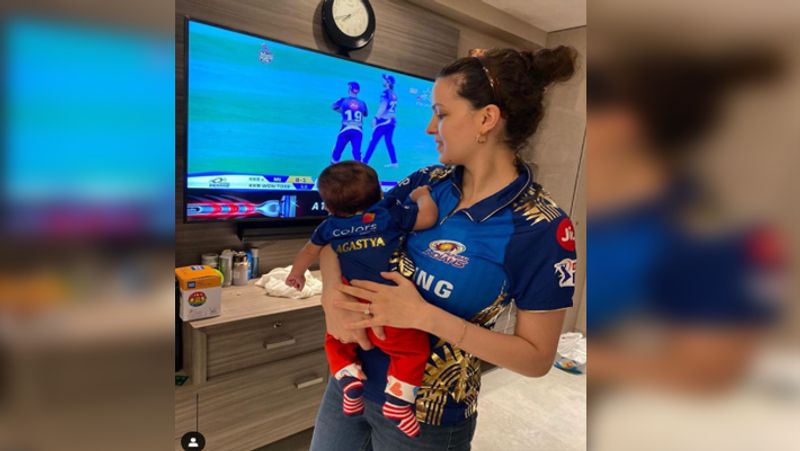 Hardik Pandya posted a pic on his Instagram account, captioned "My Cheer Squad", where Natasa and Agastya were seen cheering for MI on September 23. MI beat KKR by 49 runs.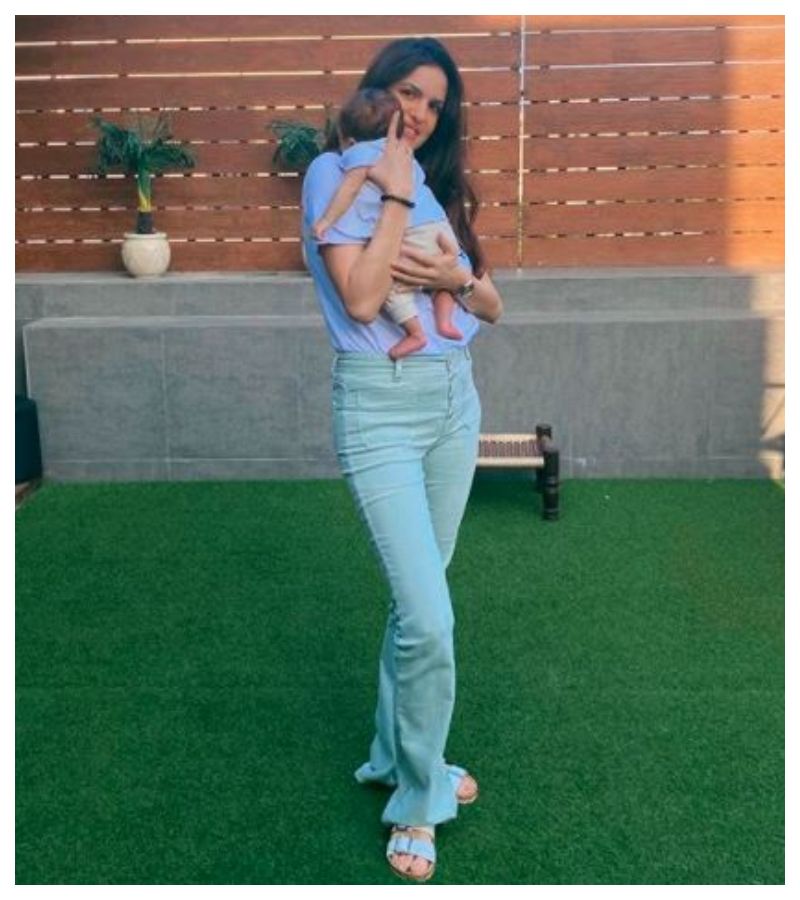 Natasa, on the other hand, is regularly seen posting pictures with Agastya and how she engages her.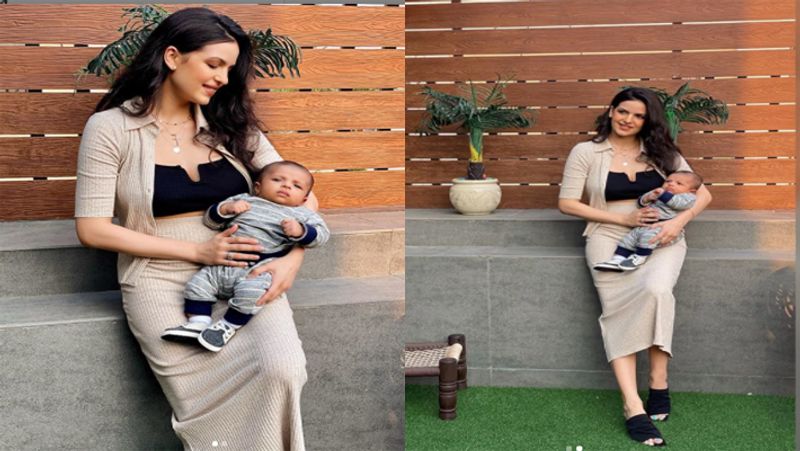 Recently, the couple celebrated as Agastya, their son, turned two months. Natasa posted a picture captioned "#2months Agastya" on her Instagram handle and saw an outpouring love of various cricketers, which was posted by Pandya on his Instagram story.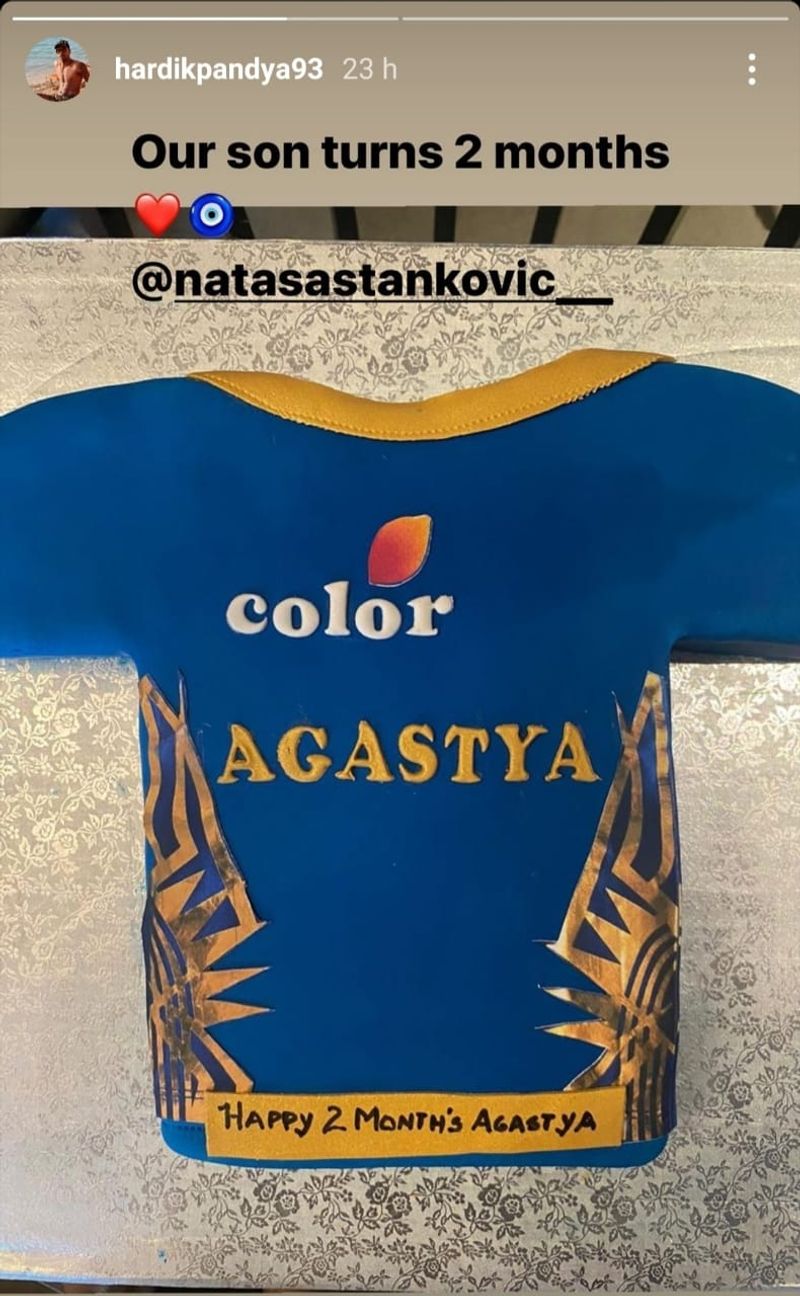 Hardik Pandya vented his feelings and shared an Instagram story with an MI jersey bearing the name Agastya.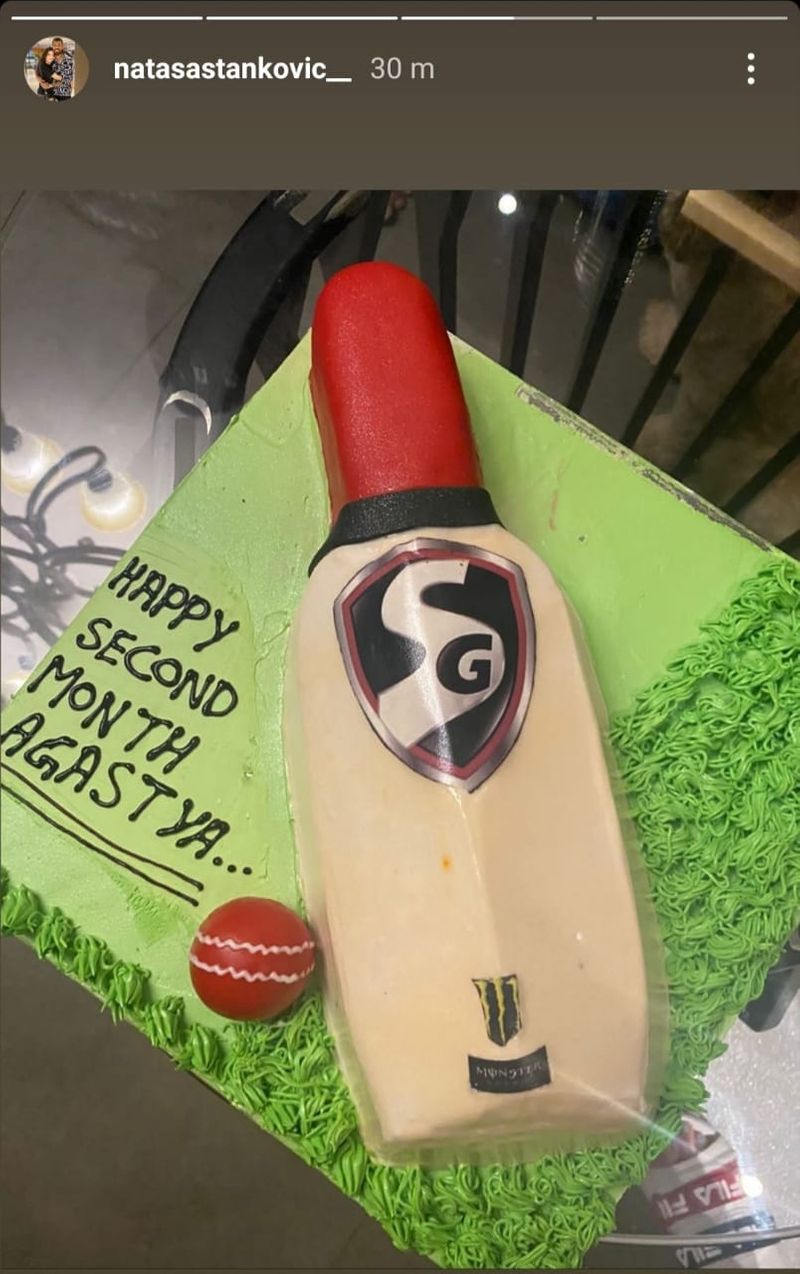 Pandya's wife even cut a decorated cake for her son Agastya. Celebrations were seen on her Instagram account.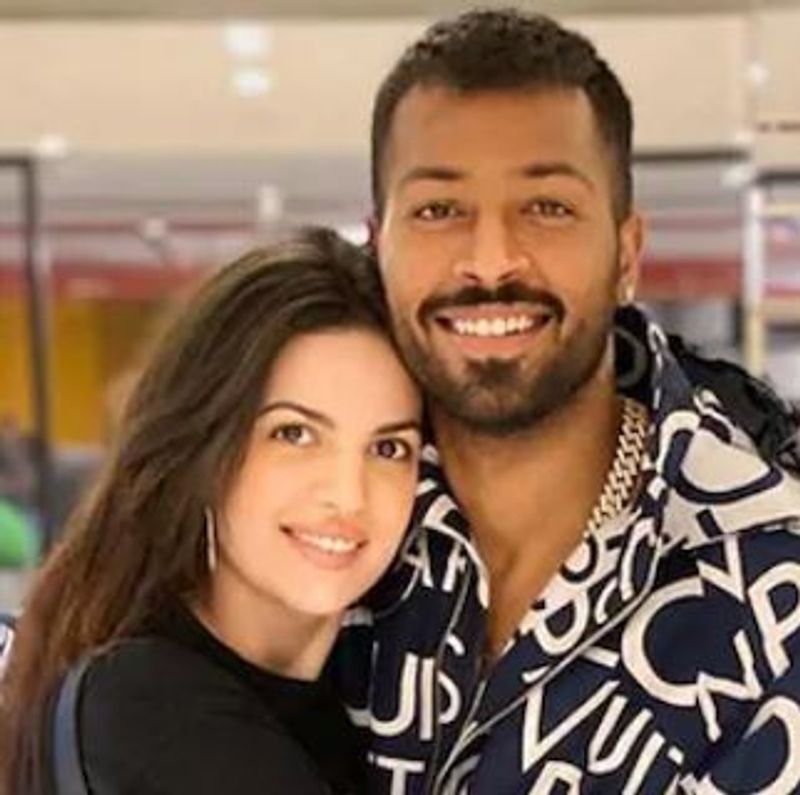 Despite the fact that the couple has been in a distant relationship because of Pandya's IPL commitments, the couple constantly keeps fans updated about their newborn, who cherish the moments equally as they do.