From MS Dhoni to Virat Kohli, Indian cricketers with their endearing pets
First Published 4, Oct 2020, 4:37 PM
History is a witness that humans and animals have always shared unconditional love. Here is a list of Indian Cricketers who are animal lovers and are seen constantly engaging with them.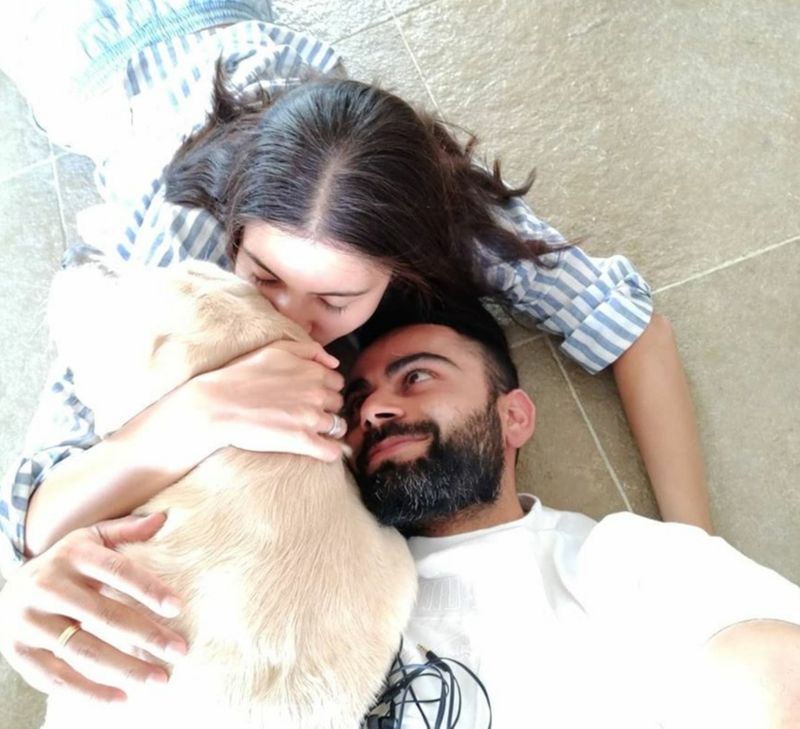 There is no denying that humans and animals share an unbounded love. Emotions being common to both, often humans pet them, take care of them, and relish being with them. And, the cricket fraternity is no different. Various Indian players have pet animals and constantly share their images on their social media accounts.
Let's look at some of the players and their outpouring love for their pets.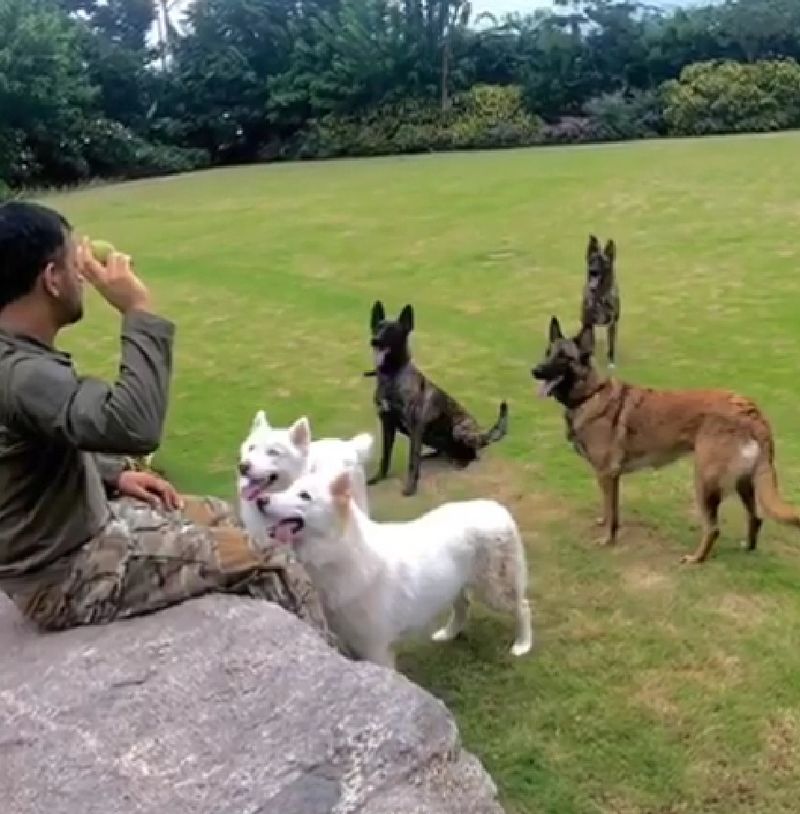 MS Dhoni
MS Dhoni, undoubtedly, is a die-hard dog lover. He has three dogs, a German Shepherd named Sara, a Labrador named Zara, and a Weimaraner named Zoya, at his home in Jharkhand. He feels they are a stressbuster and recreational vent after a pressure series.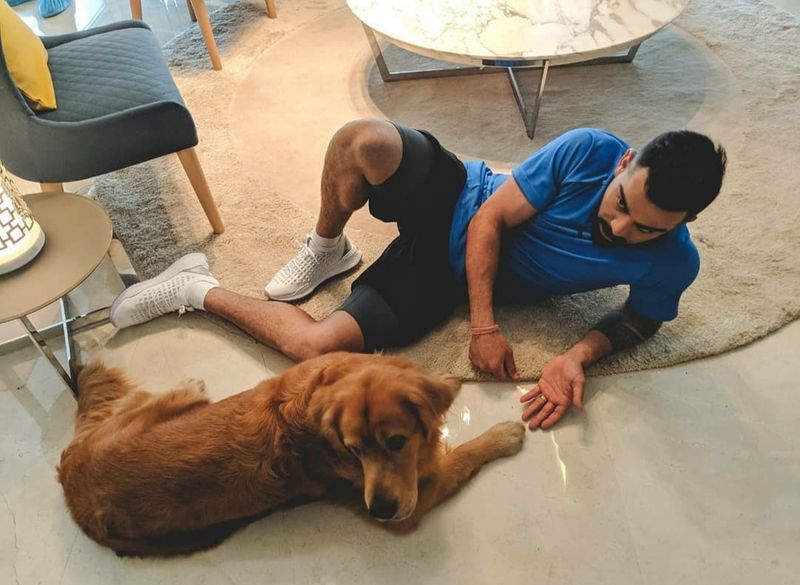 Virat Kohli
The Indian captain is surely a dog lover. He has adopted 15 stray puppies and takes care of their well being. His first ever pet was a Pomeranian, after that, he had a golden Labrador Retriever named Rico. Recently, he had a Beagle named Bruno, who was his companion in his workouts. Kohli often shared stills with his sizzling activities on his Instagram account. Unfortunately, his beloved companion Bruno, left him in May this year, after being for 11 years with Kohli.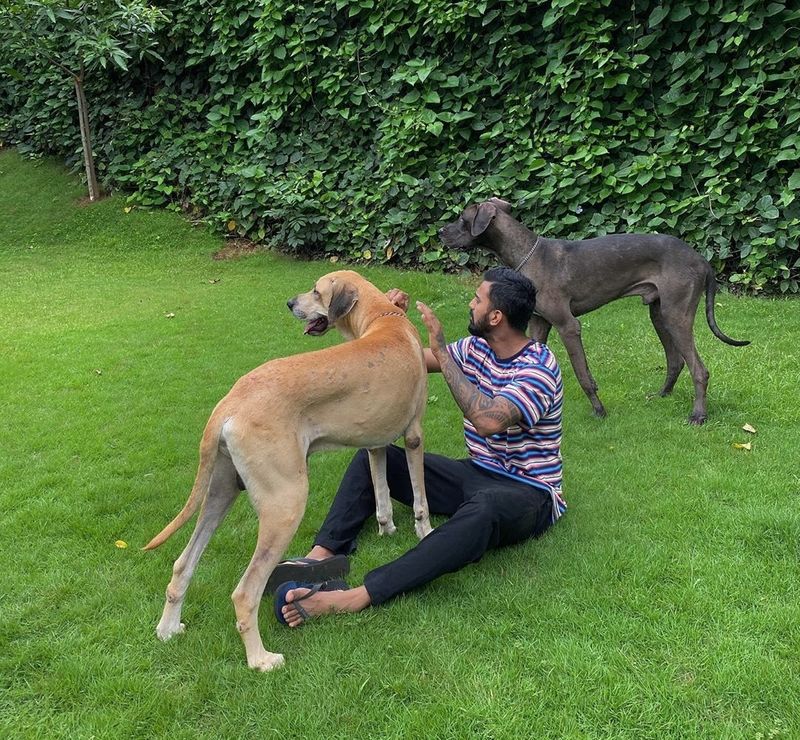 KL Rahul
The prolific batsman has tamed a dog of quite a special breed. His dog, whom he named Simba, belongs to the Chow-Chow breed. Chow-Chows are famous for having blue or purple tongues and require a lot of maintenance. Rahul's social media account can often be seen with his pics with the dog.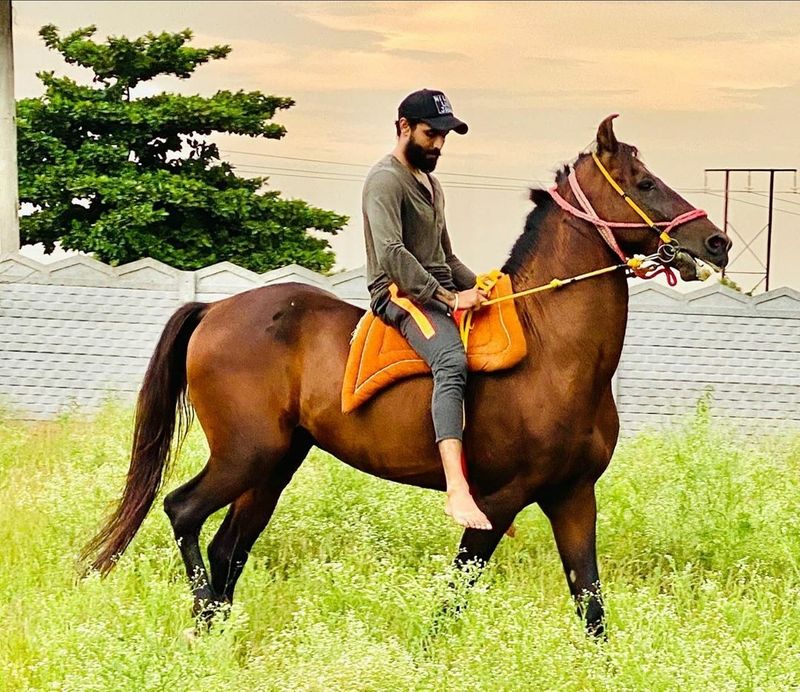 Ravindra Jadeja
The 'desi boy' is an animal lover beyond words. In his farmhouses, he has sheltered horses, dogs, rabbits, pigeons, and fish, all of whom cost around five lakhs. He adores them all and takes special care of their needs.

Hardik Pandya
Pandya has two dogs, namely Aston and Bentley, with whom he kept himself constantly engaged amid the lockdown. He has been seen constantly sharing his engagements with his dogs on his Instagram account.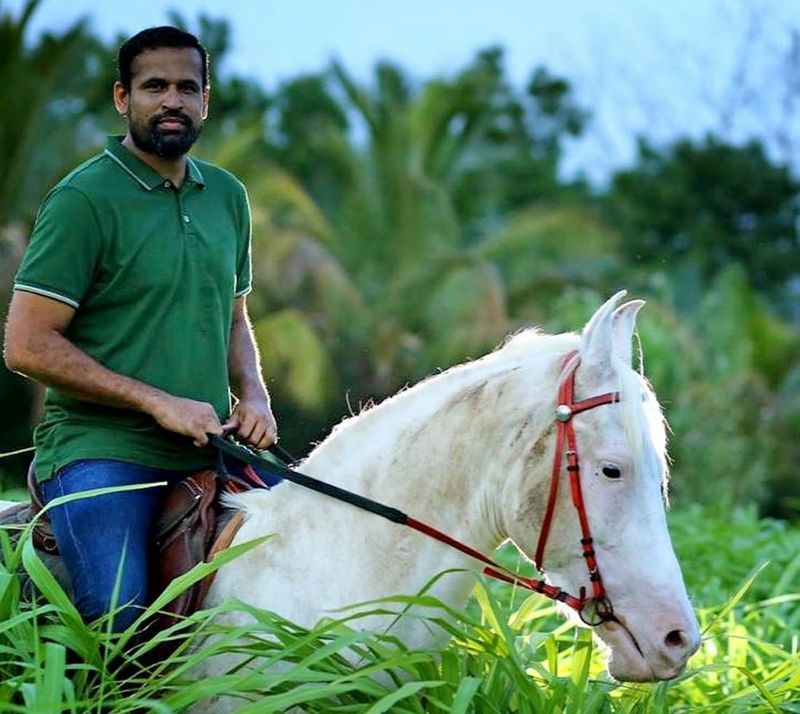 Yusuf Pathan
The former hard-hitting batsman is an avid animal lover. He has dogs, horses, cats, and parrots, offering a wide range of pets in his farmhouse.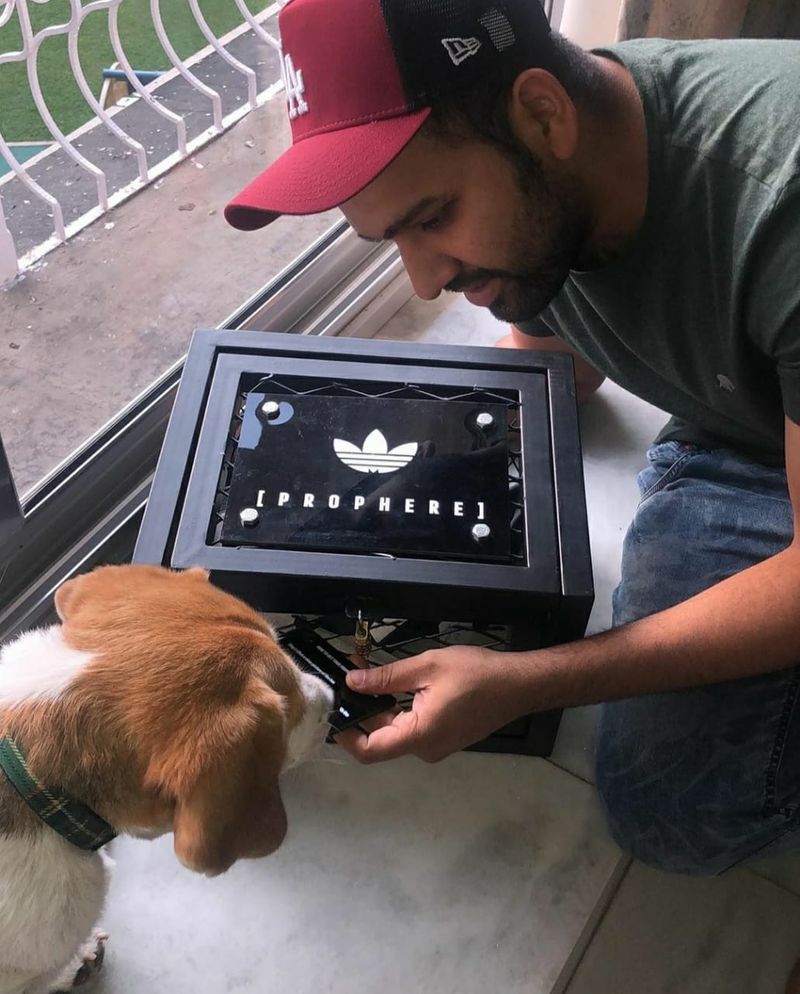 Rohit Sharma
He might be aggressive against the bowlers on the field but is absolutely lovable to his pets. Sharma, who is a PETA supporter, has a cute little puppy at his place.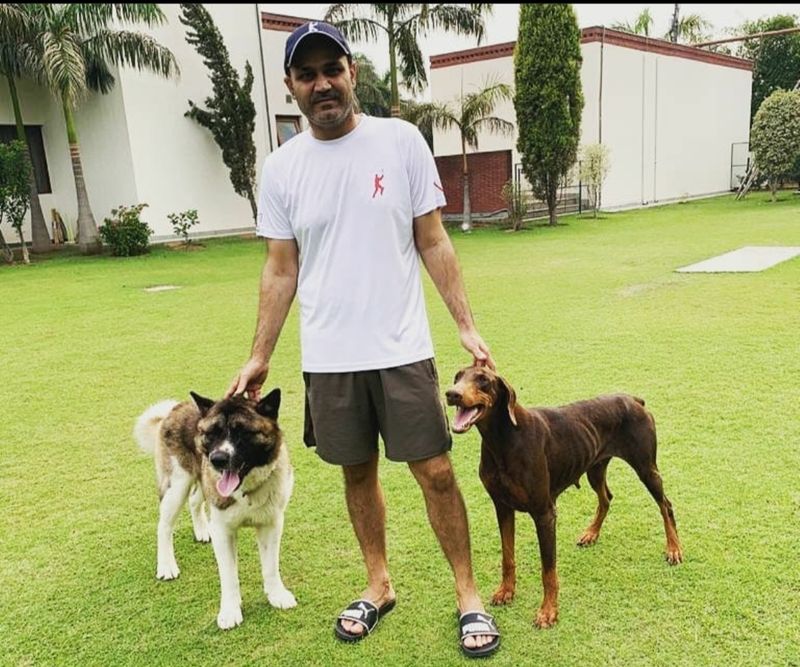 Virender Sehwag
Former Indian opener, Sehwag has a soft corner for dogs. Very recently, he posted his picture with the dogs captioned "Dogs do speak, but to those who know to listen".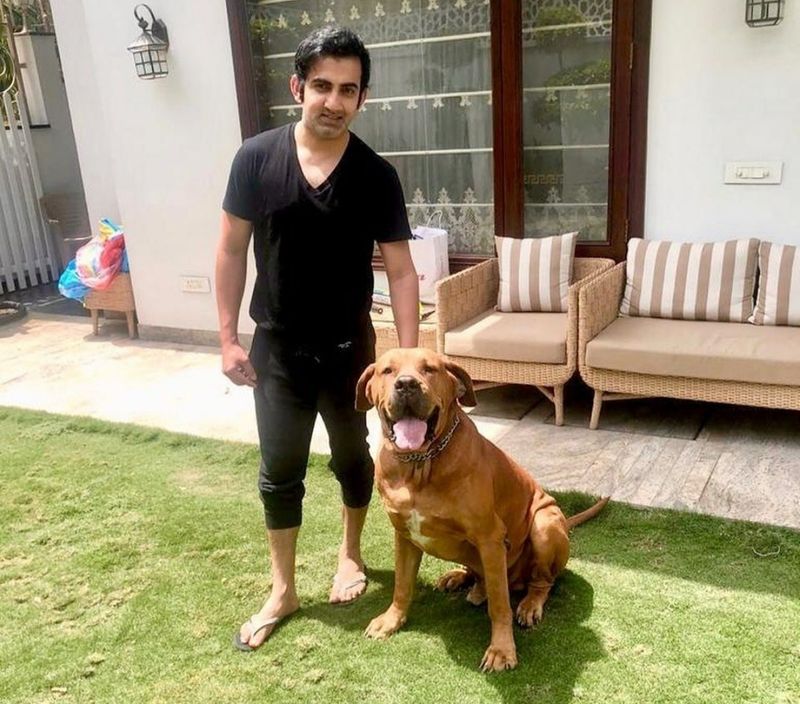 Gautam Gambhir
The scintillating star of the 2011 ICC World Cup final, Gautam Gambhir was seen sharing a picture with his dog in the lockdown. He was seen posing with his pet dog Tyson.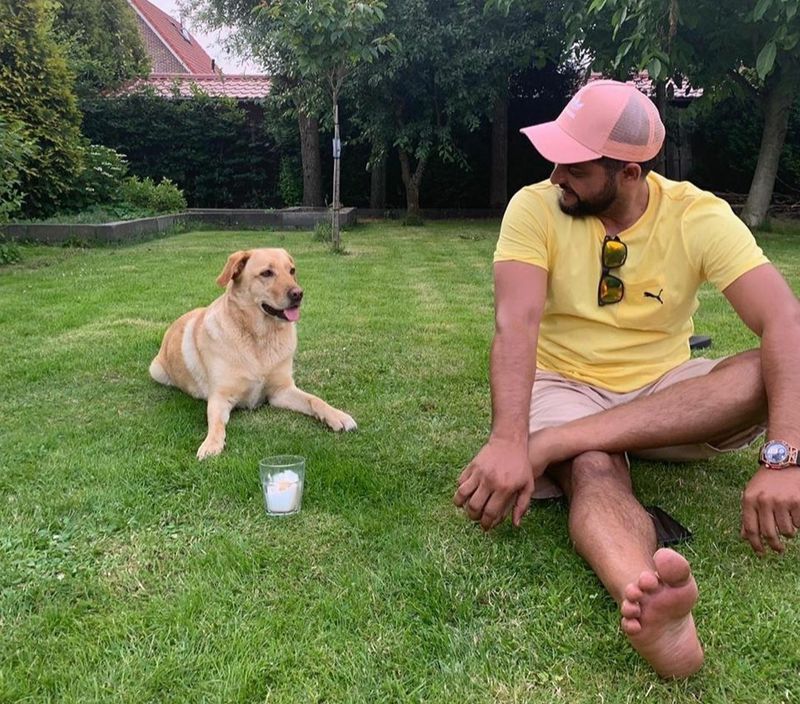 Suresh Raina
The left-handed batsman, who recently announced his retirement from international cricket, loves dogs endlessly. On the International Dog Day, Raina took to his social media to share a picture of his with his dog.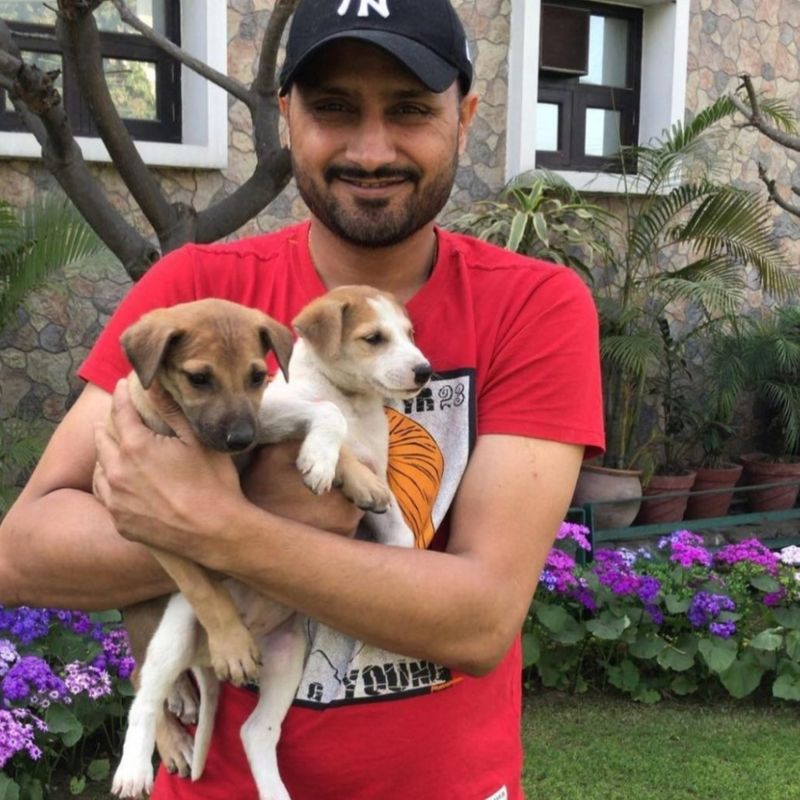 Harbhajan Singh
Harbhajan Singh has added three small members to his family. On his social media account, he recently uploaded a video of his one-year-old daughter, Hinaya, playing with the dogs.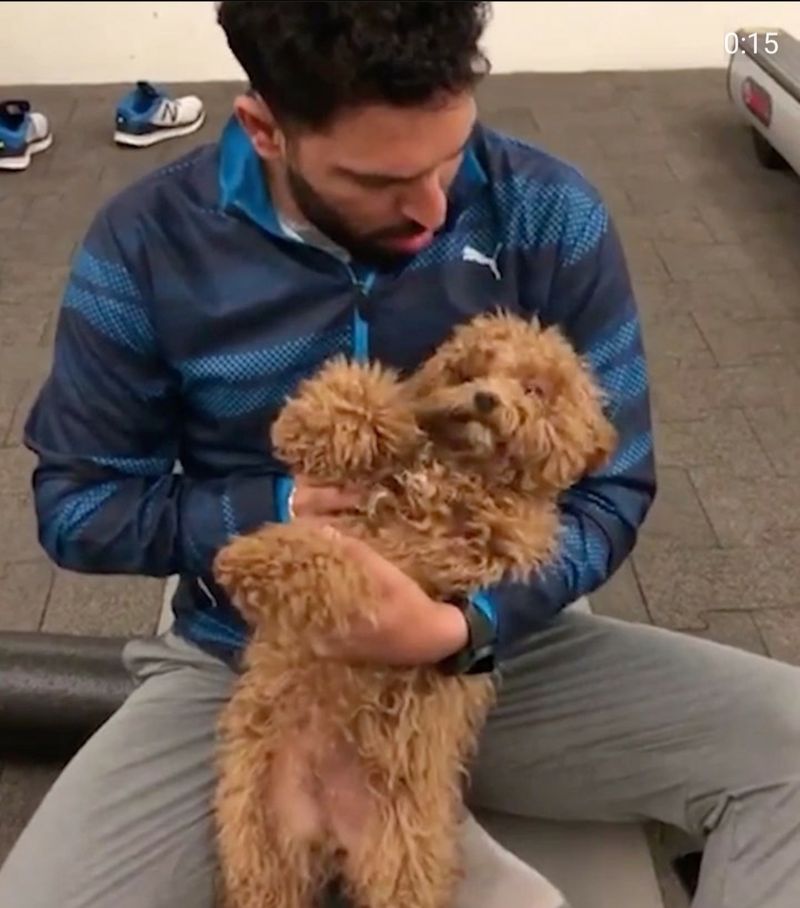 Yuvraj Singh
Yuvraj, too, is an absolute dog lover and constantly shares pictures with his dog. He recently shared a picture captioned, "It's puppy time! Always good to hang out with my pup boy."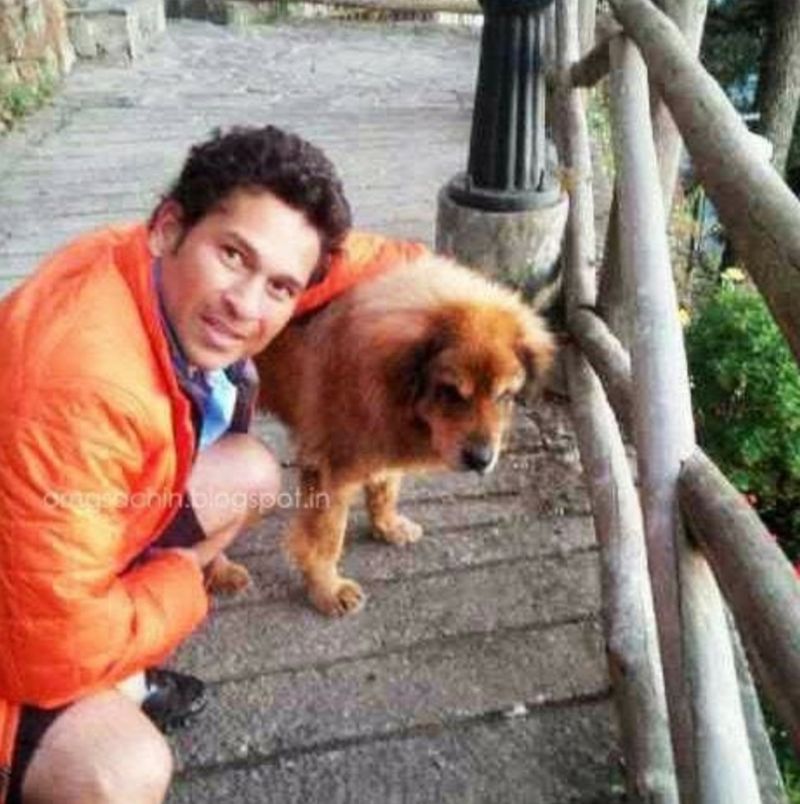 Sachin Tendulkar
The Master Blaster is no different. He is known to be an admirer of St. Bernard dogs and often took them to Manali on his many holidays.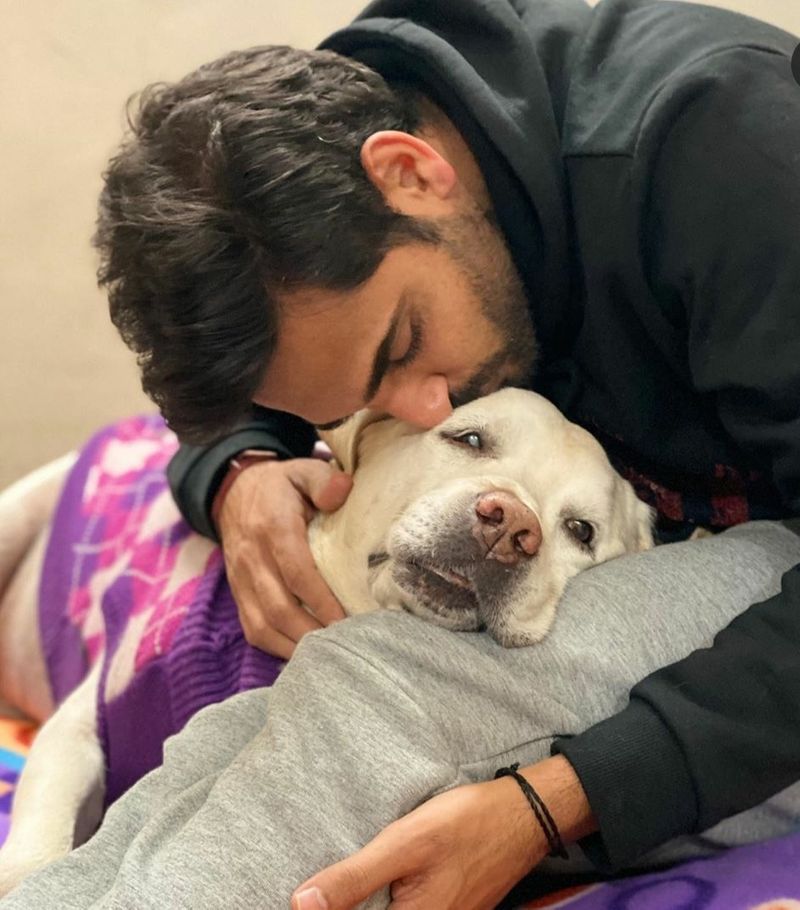 Bhuvneshwar Kumar
India's speedster Bhuvneshwar Kumar is a true dog lover. He often shares his pictures with his dog on his Instagram account and even posted one on the International Dogs Day.