Dinesh Karthik to Shikhar Dhawan: Cricketers who married Indian sportswomen
Dinesh Karthik is currently married for the second time, as he is representing Kolkata Knight Riders in the ongoing Indian Premier League. Meanwhile, Shikhar Dhawan is married to a woman 11 years older to him, as he is playing for Delhi Capitals in the IPL.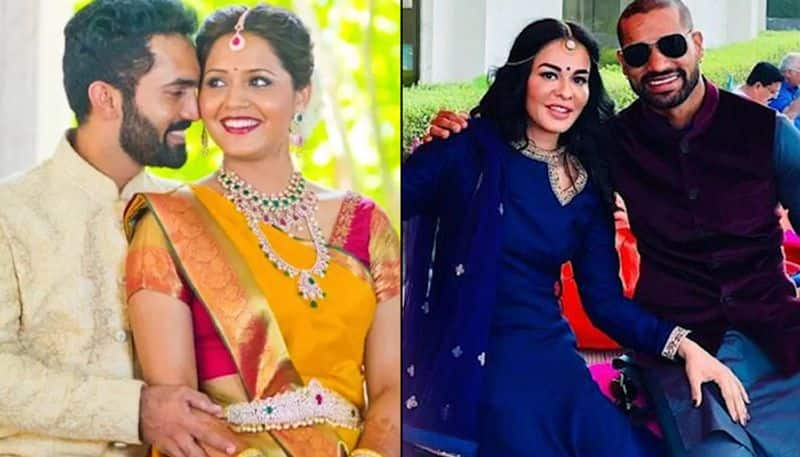 Cricketers are one of the fittest athletes, owing to their busy cricketing schedule throughout the year. Naturally, other sportspersons are inspired by them, while some of the sportswomen, too, draw a similar motivation.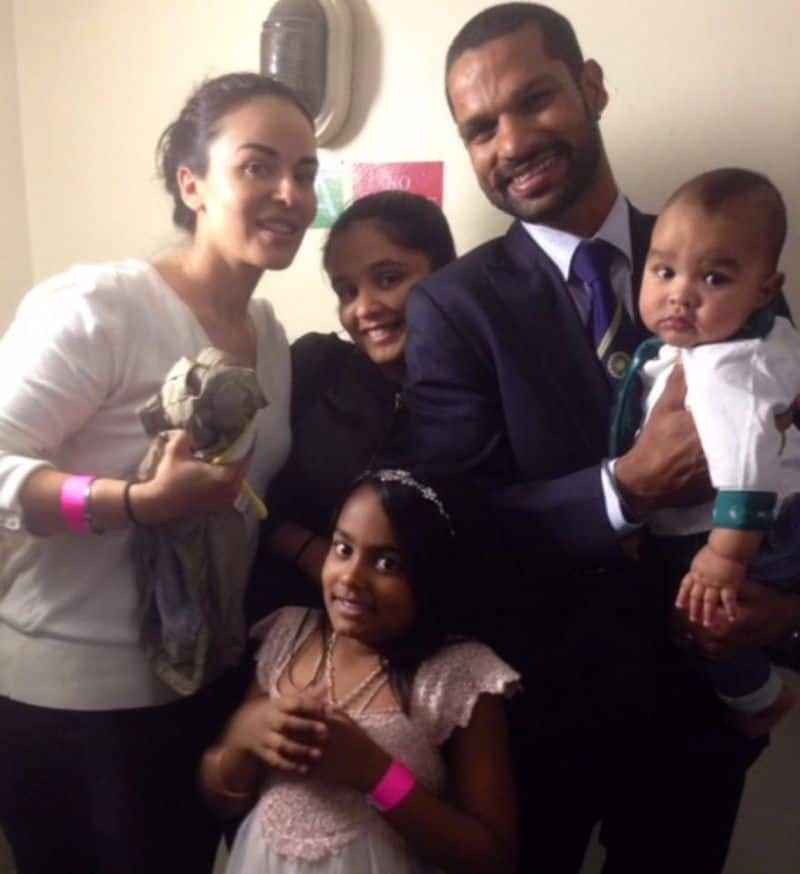 Over the years, while many cricketers have married their long-time girlfriends or even hotties from the entertainment industry, some tend to fall for fellow sportswomen, from any field. On the same note, we take a look at five cricketers, who married Indian sportswomen.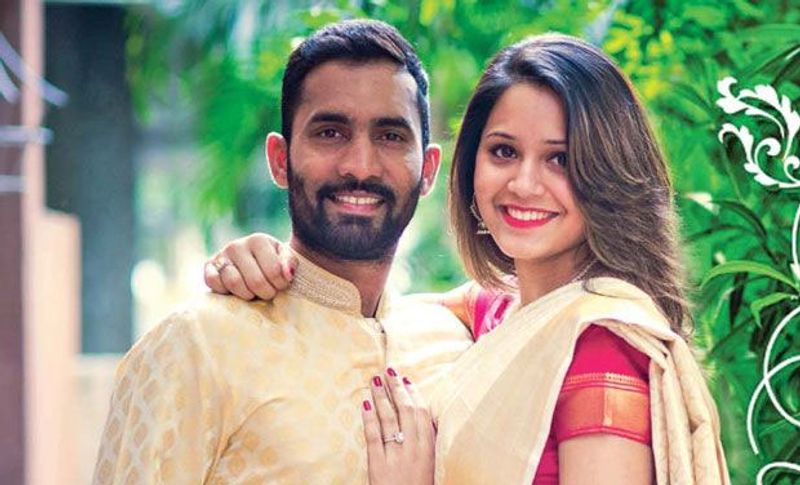 Dinesh Karthik: The former Kolkata Knight Riders (KKR) skipper is married to his second wife Deepika Pallikal, since 2015. She happens to be an Indian squash player. While she has represented the country in numerous global platforms, she is a Commonwealth Games gold medallist, besides winning silver and bronze in the same, as well as the Asian Games. She is currently ranked 19th in women's singles of the sport.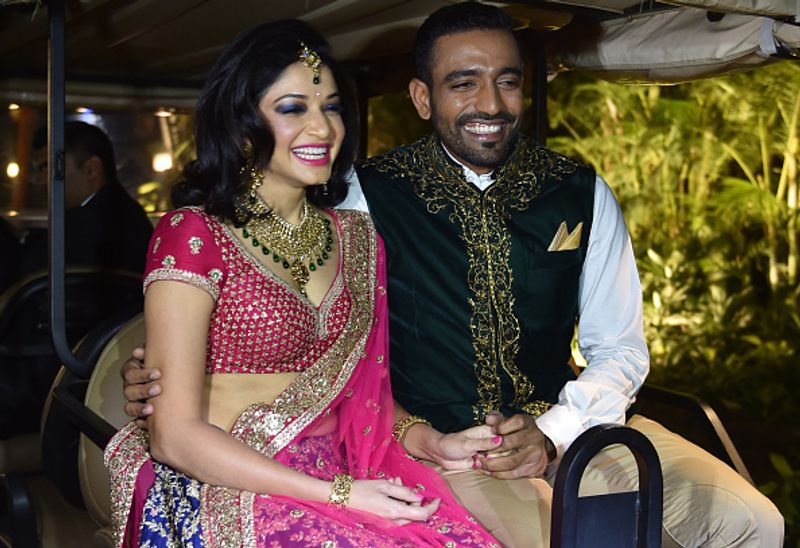 Robin Uthappa: The veteran Indian batsman, who currently plays for Rajasthan Royals (RR), is married to Sheethal Goutham, who was once a tennis player. Her career spanned between 2001-10, while she started playing the sport at the age of nine. Although she was successful initially, she could not prove her dominance in the longer run, as she never represented India in competitive tournaments. The couple got hitched in 2016.
Shoaib Malik: The veteran Pakistani batsman raised eyebrows when he was linked with Indian tennis sensation Sania Mirza. Sania, who hails from Hyderabad, is the topmost tennis talent to be ever born in the country. Although she plays doubles currently, she had a fine run in the singles from 2005-07, as she rose to a career-high 27th ranking in 2007. She has won three Grand Slam doubles and mixed-doubles each to date. The couple got married in 2010.
Ishant Sharma: The prolific Indian pacer, who represents Delhi Capitals (DC) in the IPL, too, got hitched with a sportsperson, as he is married to Indian basketball player Pratima Singh, since 2016. Pratima has represented India at the international stage and competitive tournaments. While she represented India during the 2010 Asian Games, it was in 2006 when she started her career. During a local basketball event in Delhi, Ishant met Pratima, as the latter's sister happened to be his friend. It was since then it went all the way.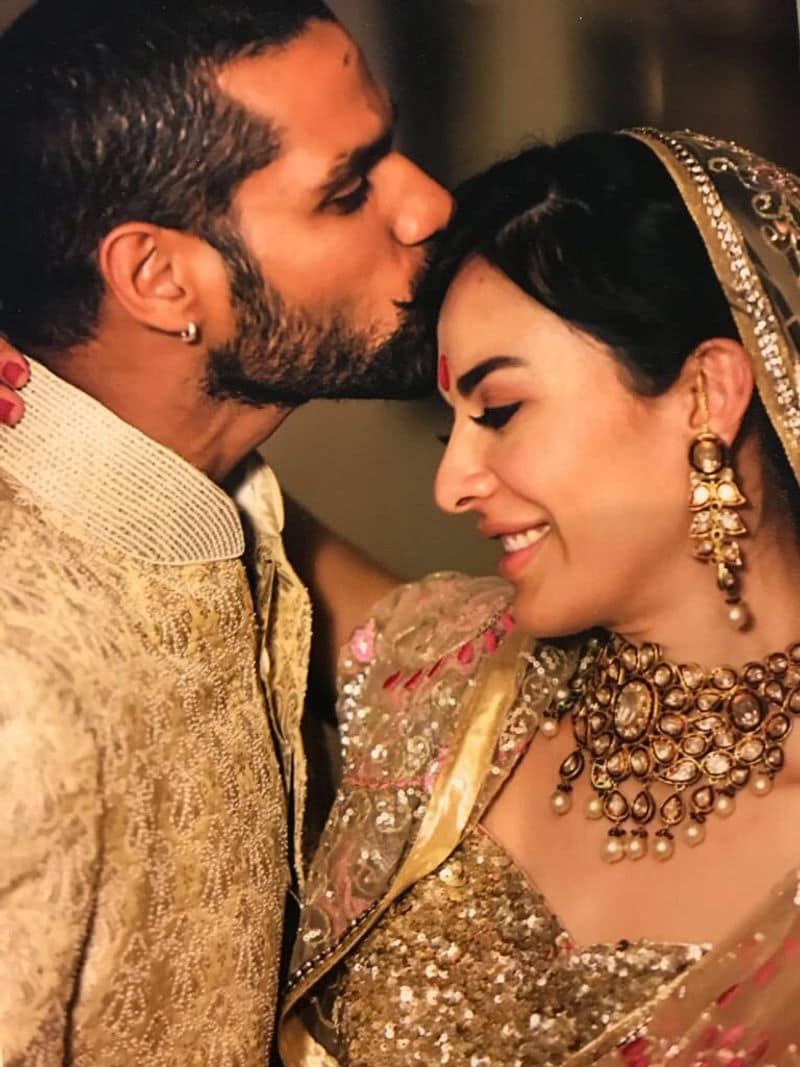 Shikhar Dhawan: The prolific Indian opener, who also plays for DC, has a unique story. He is married to Australia-based Indian boxer Ayesha Mukherjee, since 2012. Ayesha happens to be an amateur boxer, who performs at local boxing events in Melbourne. She was previously married to an Australian businessman, whom she later divorced. Following her marriage with Dhawan, she continues to maintain her fitness as per the boxing standards, while Dhawan's gameplay ever since has improved astronomically. Lady luck indeed!