Check out how Hardik Pandya, Natasa Stankovic look in their new outfits
Hardik Pandya continues to ride on his fame of being one of India's most volcanic all-rounder. Meanwhile, his personal life seems to on the same roll after he tied the knot with Natasa Stankovic, as the couple has sky-rocketed its popularity ever since.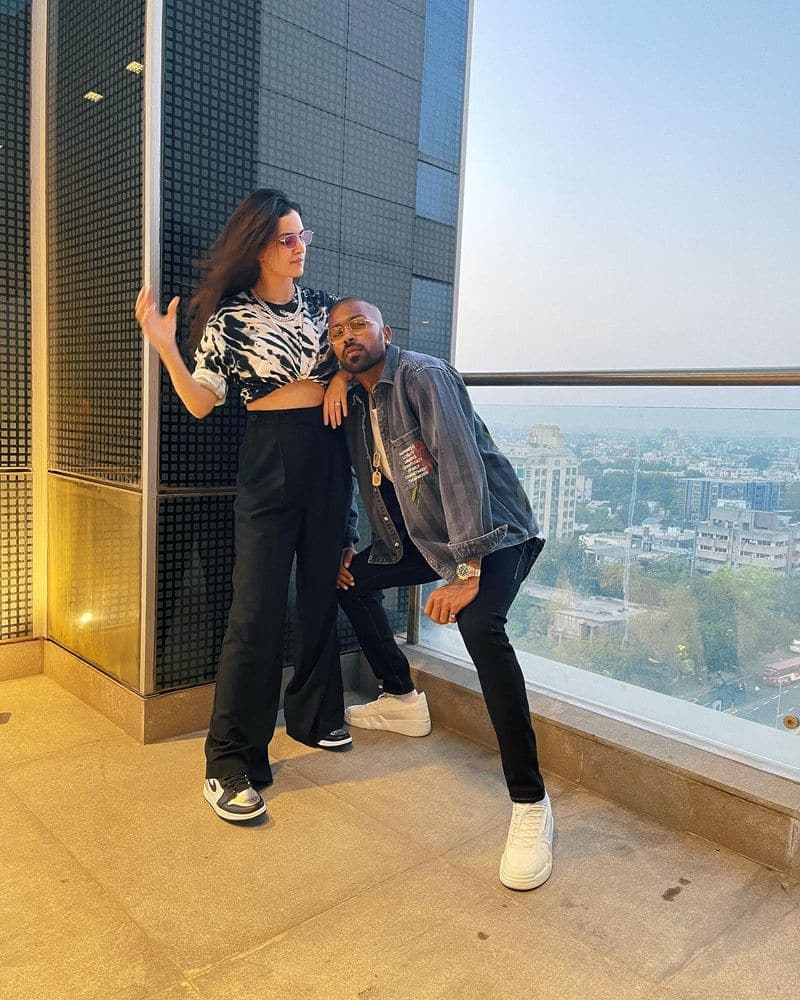 India all-rounder Hardik Pandya shows no stopping as India's most prolific all-rounder. His personal life, too, keeps rolling to new lands following his marriage to Serbia-based Bollywood hottie Natasa Stankovic.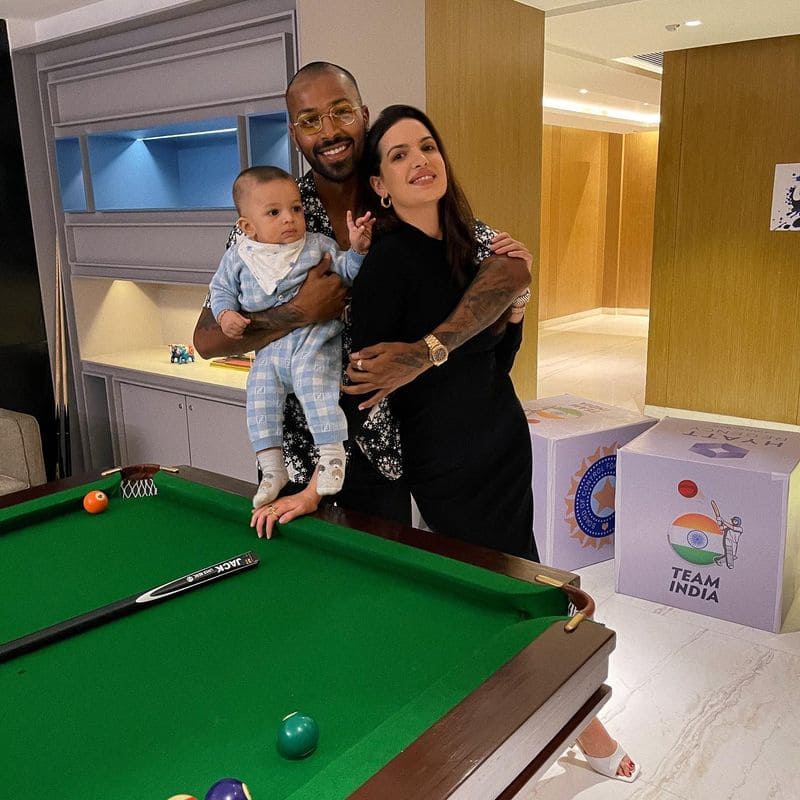 The year 2020 was an eventful one for the couple, from getting engaged to married. Meanwhile, their son Agastya was born in June, who has turned seven months old.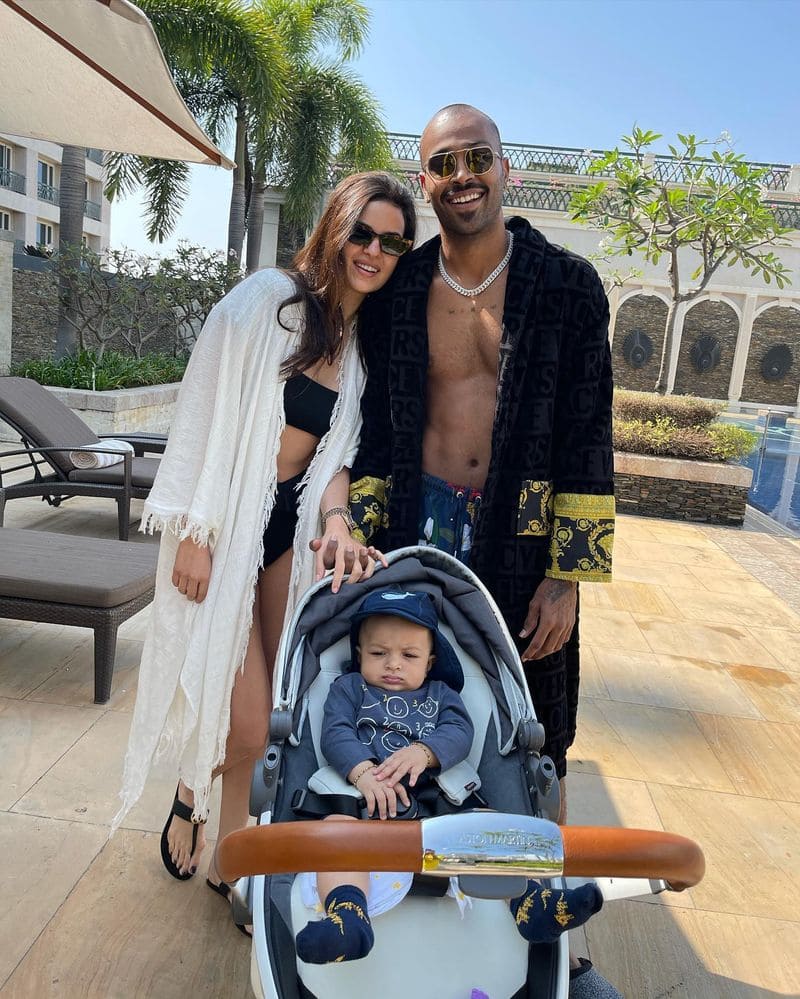 In the meantime, the couple is keeping its fans engaged with some adorable and stylish photos of theirs. Recently, Pandya shared another picture of theirs, which has caught the attention of the fans.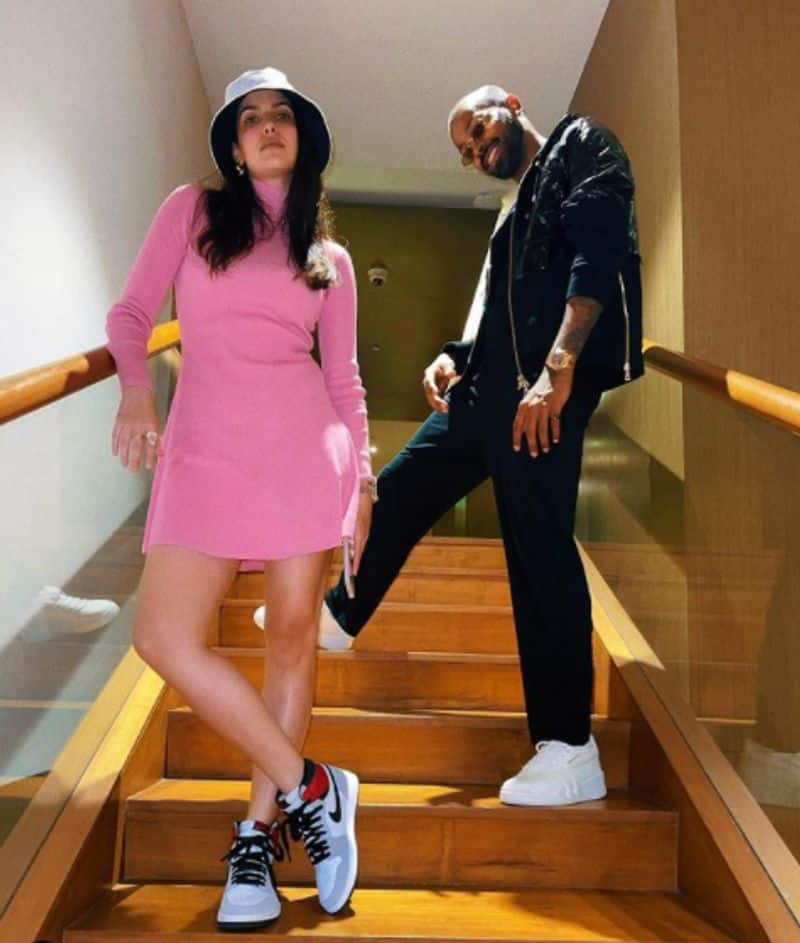 In the picture, the couple is seen being stylish, with Pandya donning a black jacket and a t-shirt and a trouser of the same colour, while Natasa dons a pink one-piece outfit. He captioned it with a "💫" emoji.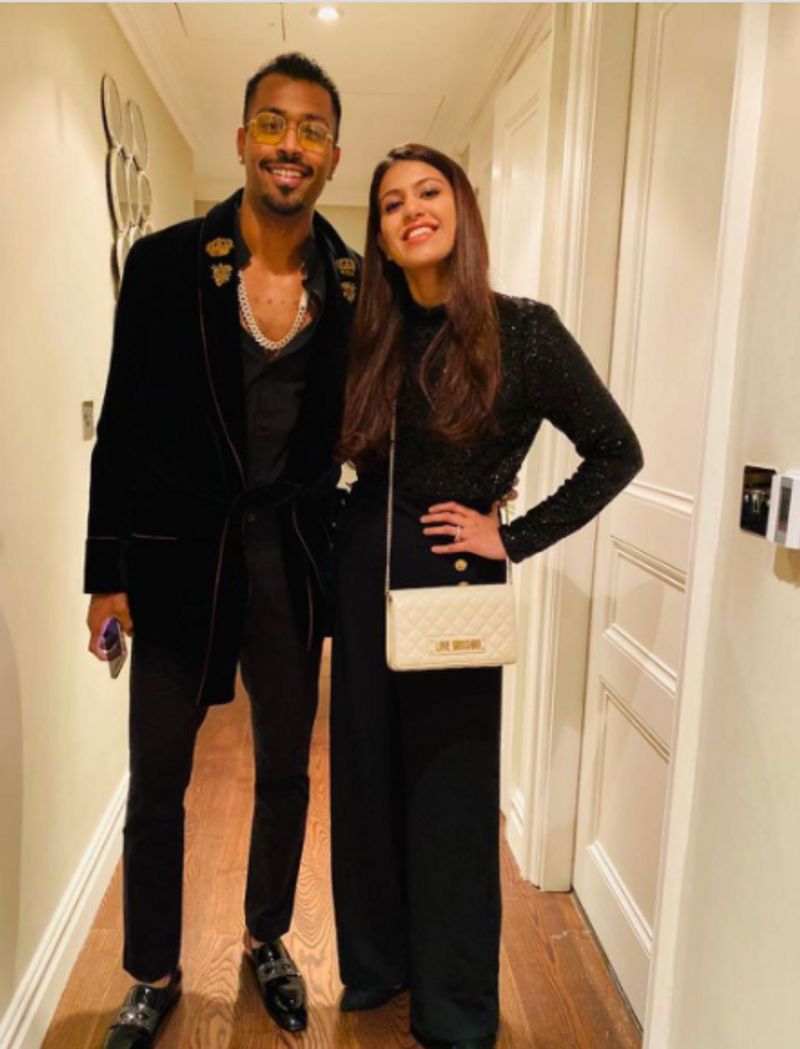 Earlier, Pandya had celebrated Natasa's 29h birthday a couple of days back, as he shared some pictures from the celebrations.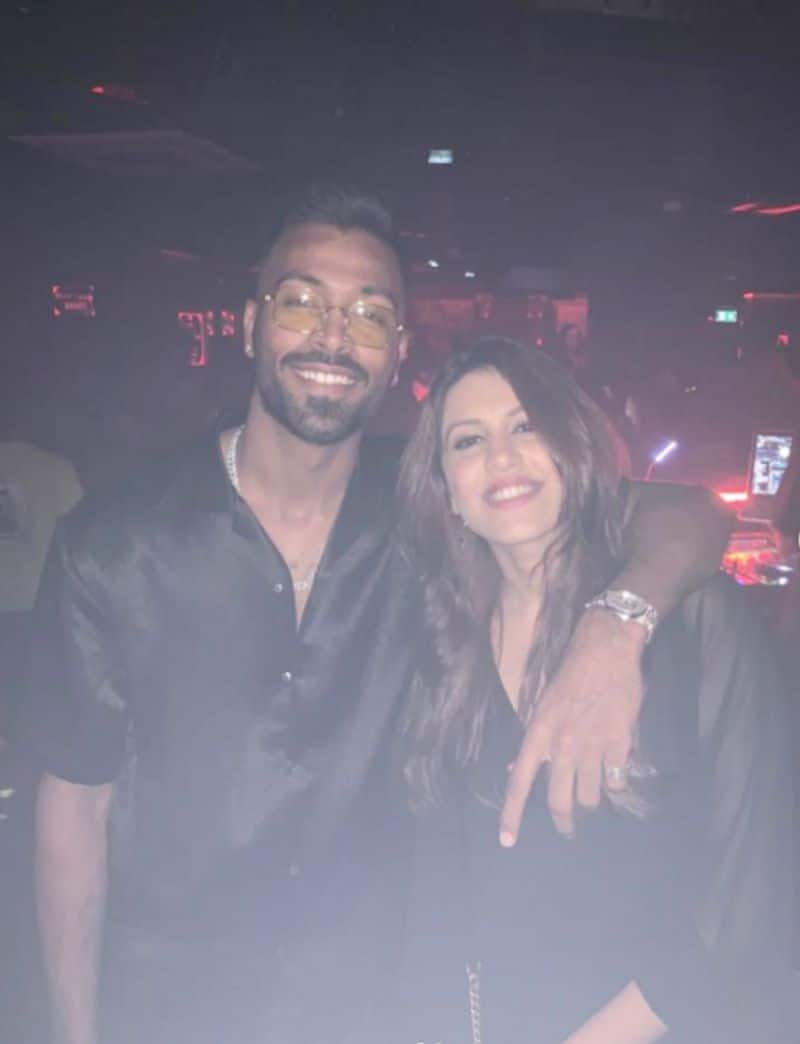 They were seen chilling at a nightclub in Ahmedabad, which happened to be in the team hotel.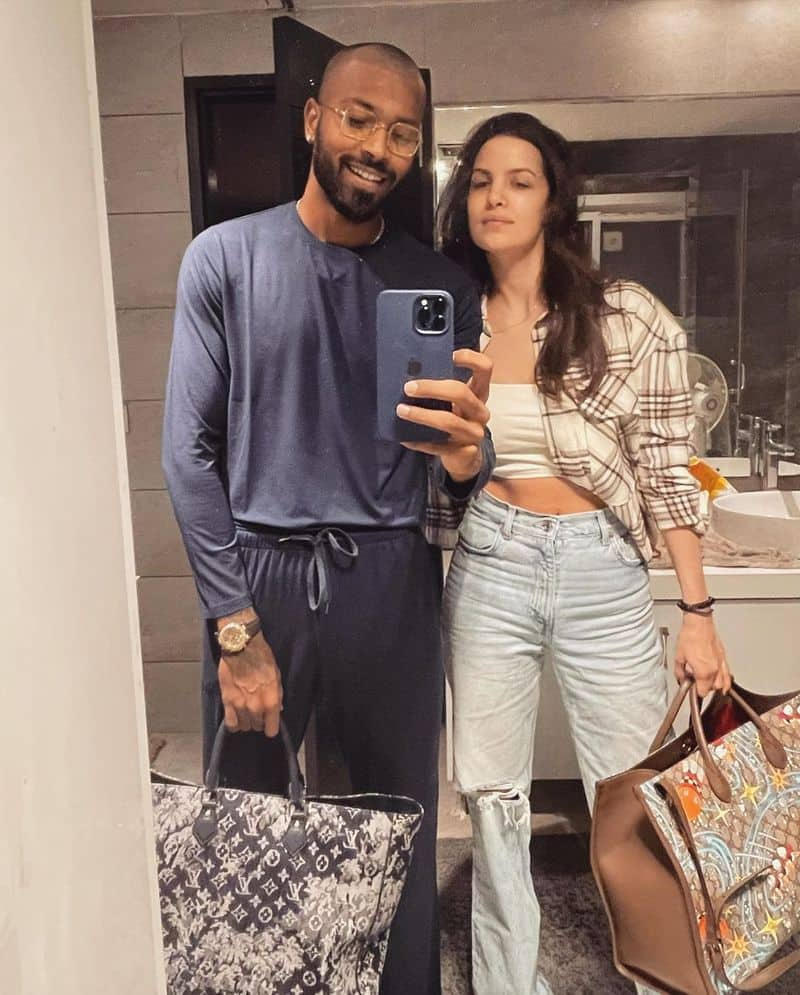 Also, Pandya shared some throwback pictures during her birthday.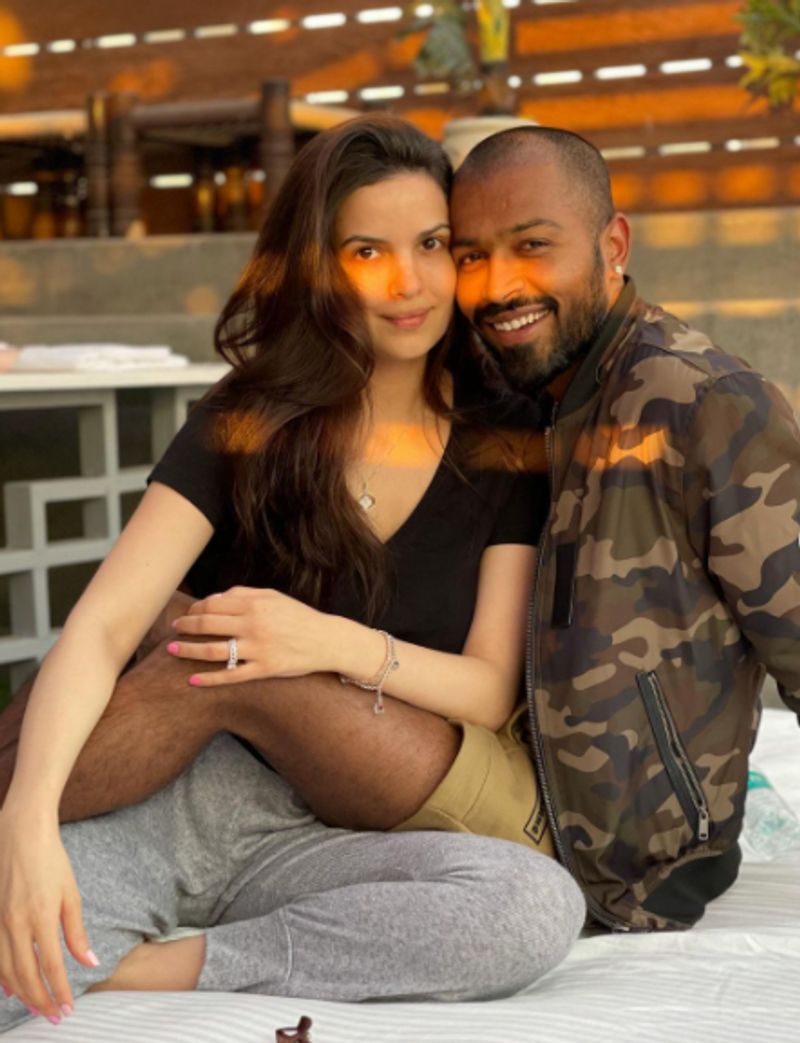 Least to say, they do look adorable together.