Ashwin recalls when MS Dhoni cried; picks top 5 moments with former captain, taking his wicket
Bengaluru: India offspinner Ravichandran Ashwin has recalled the time he dismissed MS Dhoni in a match and also revealed how the former India captain wore his Test jersey and shed tears in Melbourne after his retirement from the five-day format in 2014. He also picked the top five moments with Dhoni.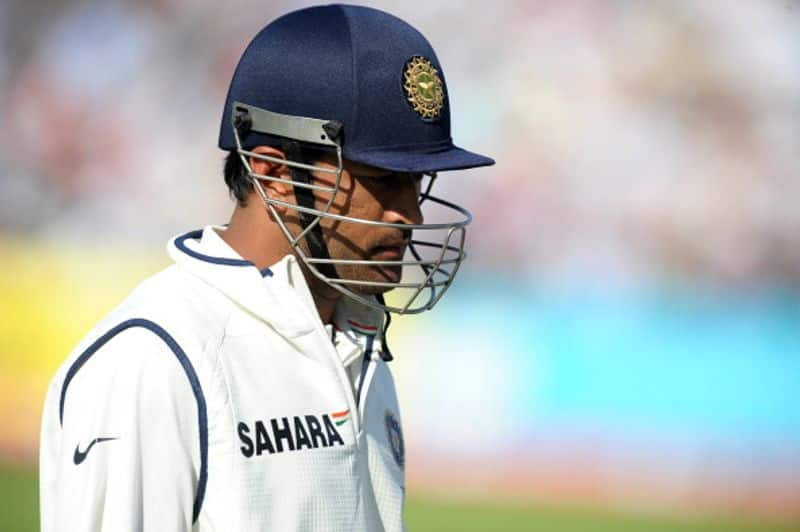 "MS Dhoni and I were batting to save the match in Melbourne," said Ashwin on his YouTube channel in 'Reminisce With Ash' episode.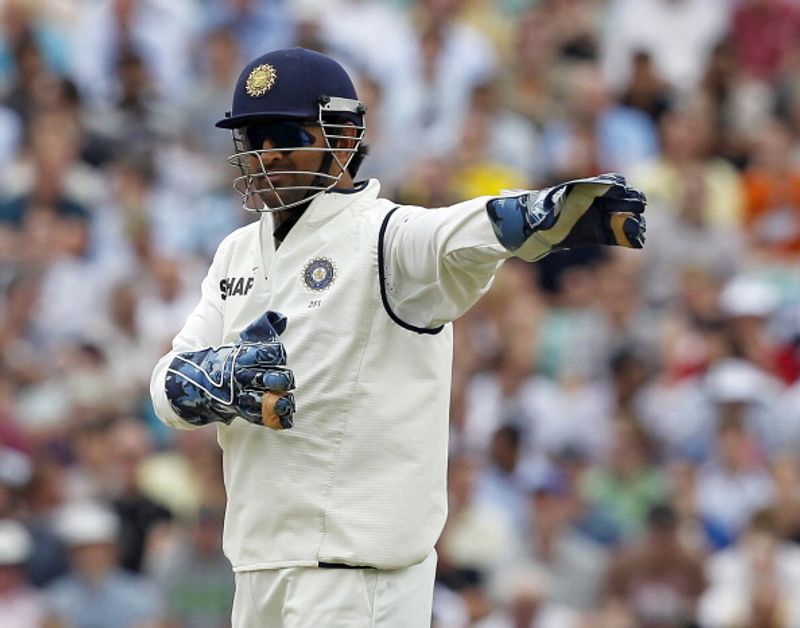 "But once the Test match was over (India lost), he plucked the stump and on the way (to dressing room) he said he's done. He went to the press conference. In his own style he called it quits. It was quite an emotional moment for him. I remember, Ishant Sharma, myself and Suresh Raina were sitting in his room that evening. He was wearing his Test match jersey for the entire night and he was having a few tears," he added.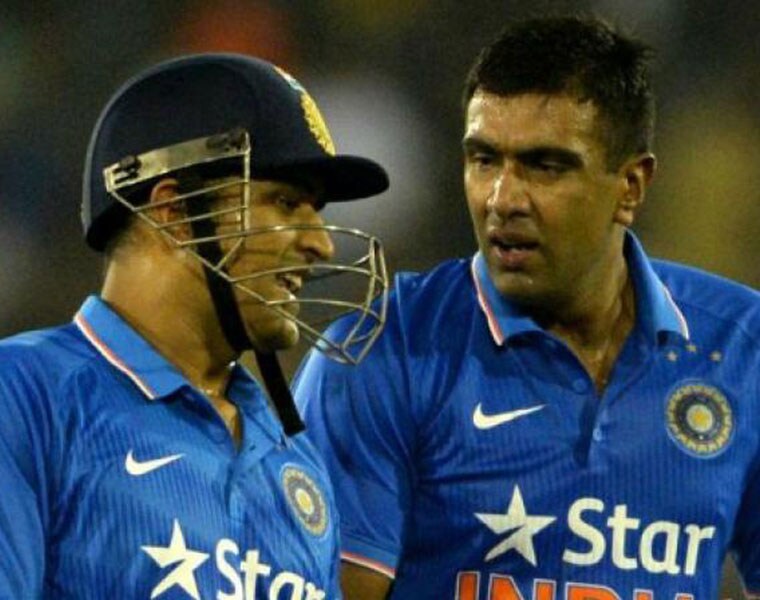 "He was a kingpin. There is not even one thing which he has not achieved in his career. He has given it all to the country, an extremely passionate man towards the country and the team," Ashwin said.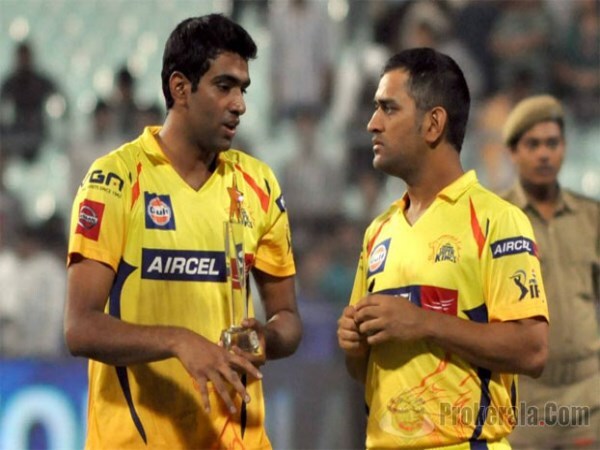 On his first meeting with Dhoni, Ashwin said, "If I remember, a long, long time ago, I first met him as a net bowler during an India-West Indies ODI at Chepauk. I have a photo of me and him, I posted it on Orkut, those were the days. And then when I joined Chennai Super Kings in 2008, I got to work with him and learn a lot. He had that long hair when I met him earlier but then after spending time with him at CSK I realised what a mature leader he was."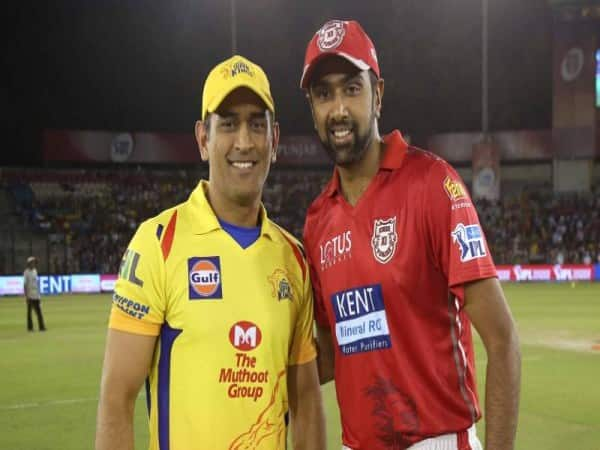 "We played in a Challenger Trophy tournament against each other and I dismissed him and celebrated like a spring chicken. That was my first memory of getting MS Dhoni's wicket."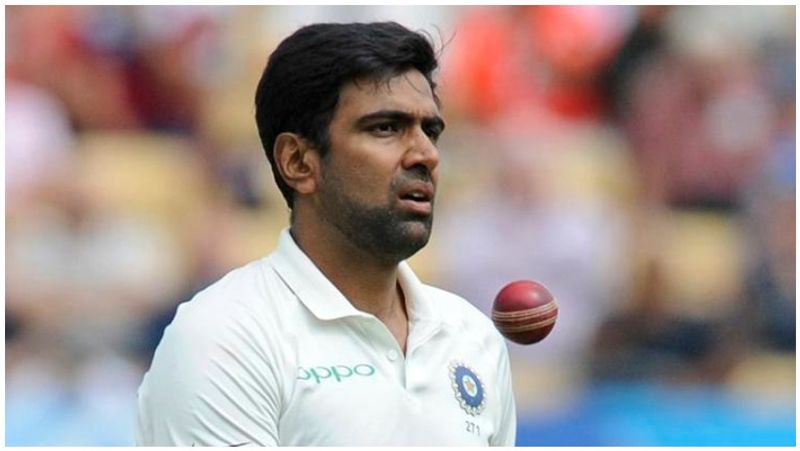 Ashwin's top five moments with Dhoni: 1. CSK vs KXIP, IPL 2010 Dharamsala; 2. Champions League 2010; 3. World Cup 2011; 4. 2013 Champions Trophy;5. India vs Australia, Chennai Test, 2013.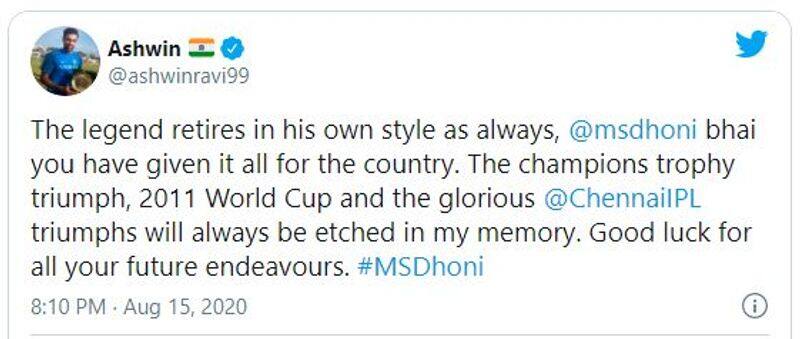 This is what Ashwin had written on Dhoni on Twitter on August 15, the day the wicketkeeper-batsman retired.