Glam nani Raveena Tandon on COVID-19 lockdown misses her grandson Rudra
B-town's 'glam-ma', Raveena Tandon Thandani is missing spending time with the youngest in her brood, grandson Rudra, during the COVID-19 lockdown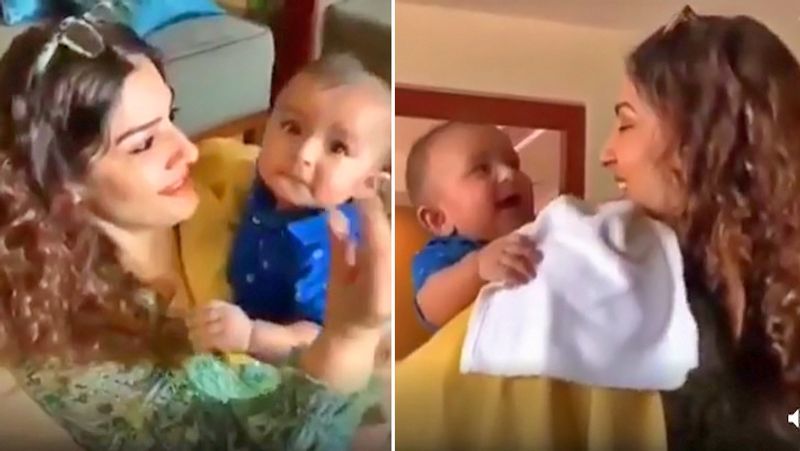 During the coronavirus lockdown, Raveena Tandon Thadani is missing being with her grandson, Rudra. Sharing a throwback video on Instagram, 'glam-ma' Raveena wrote, "#throwback #goa 25thfebruary #Glammatales. Babysitting the youngest in my brood #rudrachronicles. The best thing to do during a lockdown is spend time and bond! My nickname for the young borns- "Glam-Ma".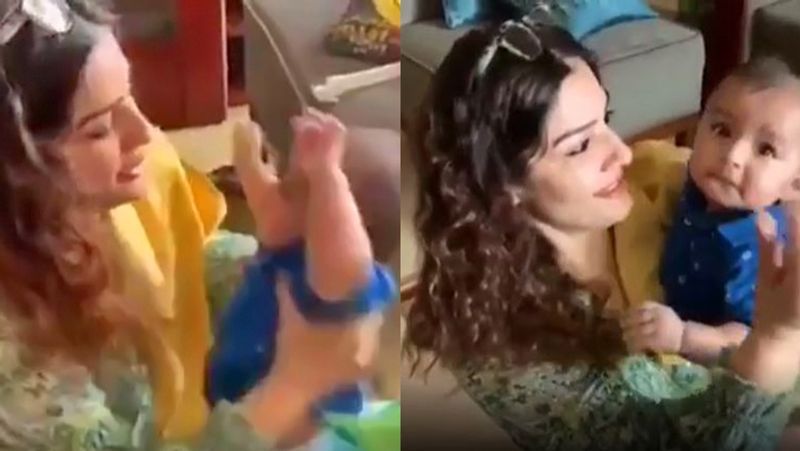 It was in September 2019, when Raveena was promoted to nani as her oldest daughter, Chhaya Malaney embraced motherhood for the first time.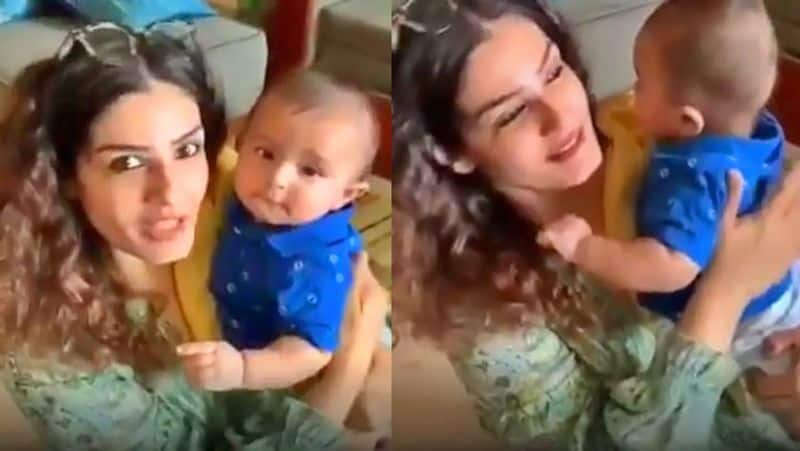 The Thadani clan has been on cloud nine ever since they welcomed the little one. The elated nani, Raveena Tandon Thadani had gifted her grandson, Rudra with a special gift, to be cherished for a lifetime. Raveena had gotten Rudra's hand and feet impressions framed with a beautiful picture of the little one.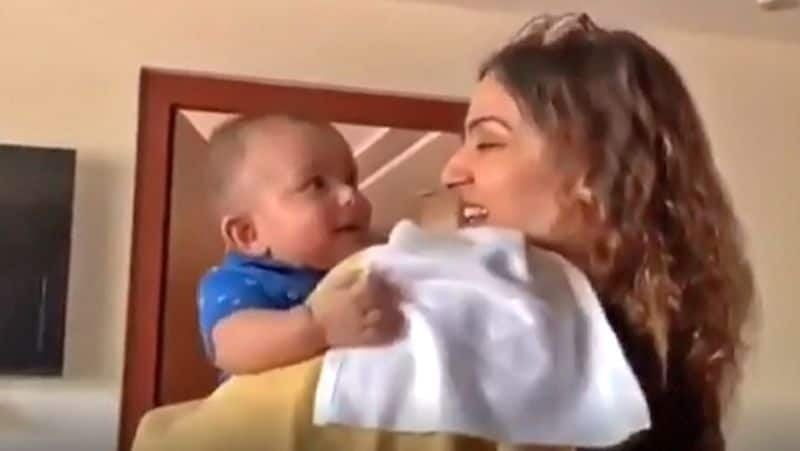 Sharing the pictures, the impression-casting artist, Bhavna Jasra had written, "@officialraveenatandon gifted her foster daughter Chhaya Malaney a beautiful hand & feet castings of her son "Rudra" Raveena is an ardent fan of our work & has sweetest & kindest words for us and our work."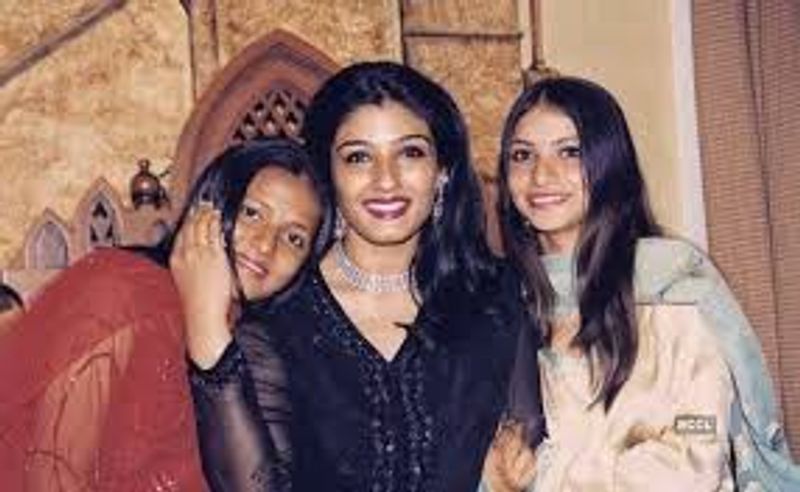 Raveena Tandon Thadani had embraced motherhood at the age of 21 when she had adopted her late cousin's two daughters. Raveena had become a single mother to Chhaya and Pooja through adoption and later welcomed her biological kids, Ranbirvardhan Thadani and Rasha Thadani post her marriage with Anil Thadani.