Diya Jalao: With resolve to fight COVID-19, leaders light lamps to show solidarity
Amid the 21-day coronavirus lockdown, India has been battling the deadly virus with lakhs confined to homes in the time of crisis. Prime Minister Modi's call to defeat 'darkness of despair' by getting together to fight COVID-19 received unprecedented support.
Millions of Indians turned off their lights and lit up balconies and doorsteps with lamps, candles and flashlights on Sunday, in response to Prime Minister Narendra Modi's appeal to 'challenge the darkness' spread by the coronavirus crisis. We bring you leaders who supported PM Modi's call for solidarity.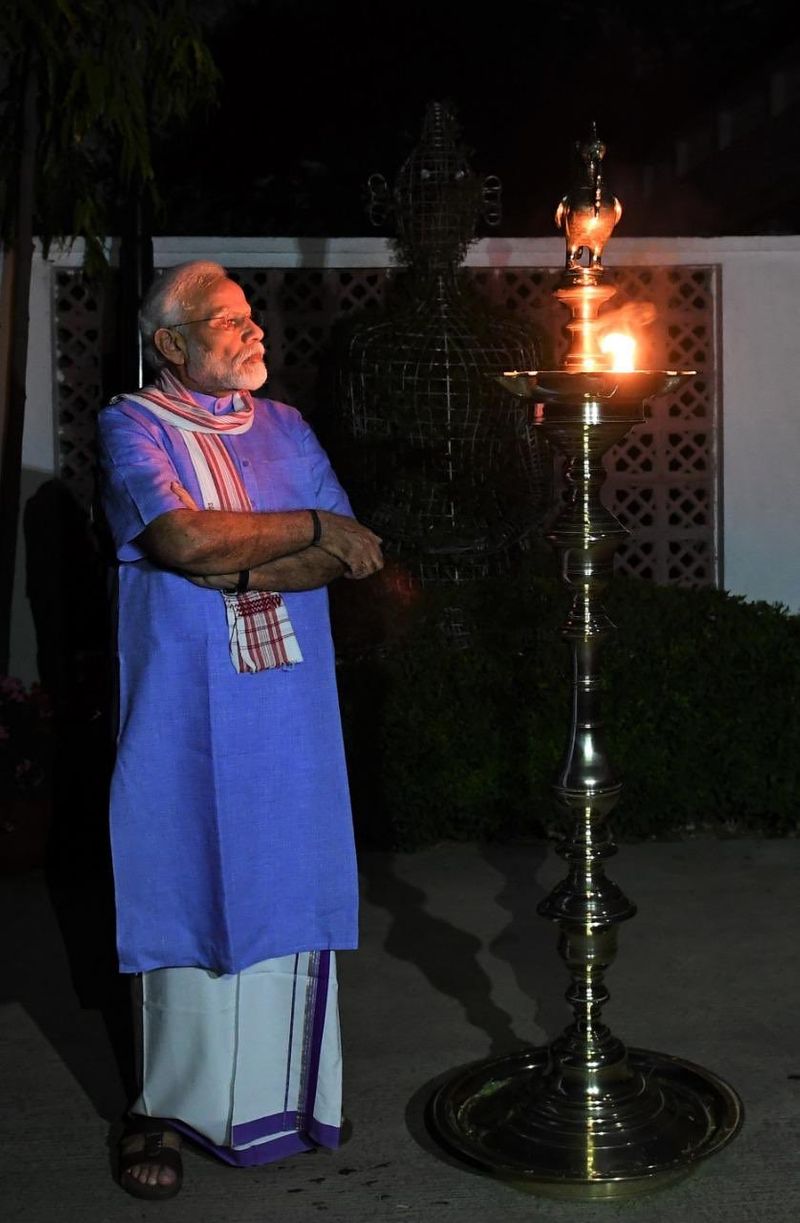 Prime Minister Narendra Modi called for a show of unity and solidarity through a lighting campaign, to defeat the darkness of coronavirus. Modi lit a lamp in his house and aroused the self-confidence of Indians.
President Ram Nath Kovind along with his family also held candles in support of Modi's call at the doorstep of his house.
Union home minister Amit Shah shared the lighting of lamp photos on his social media handles.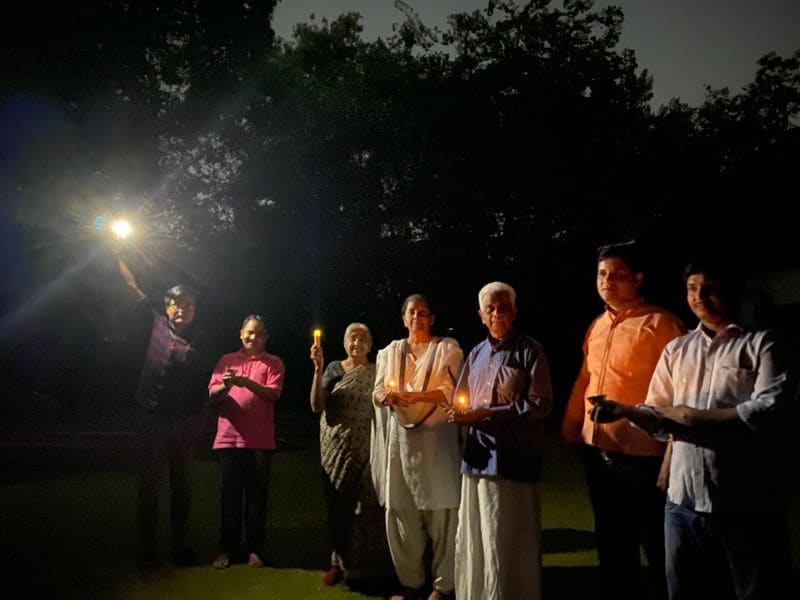 Finance minister Nirmala Sitharaman held candles to light up the country along with family members in the show of solidarity against the COVID-19 crisis.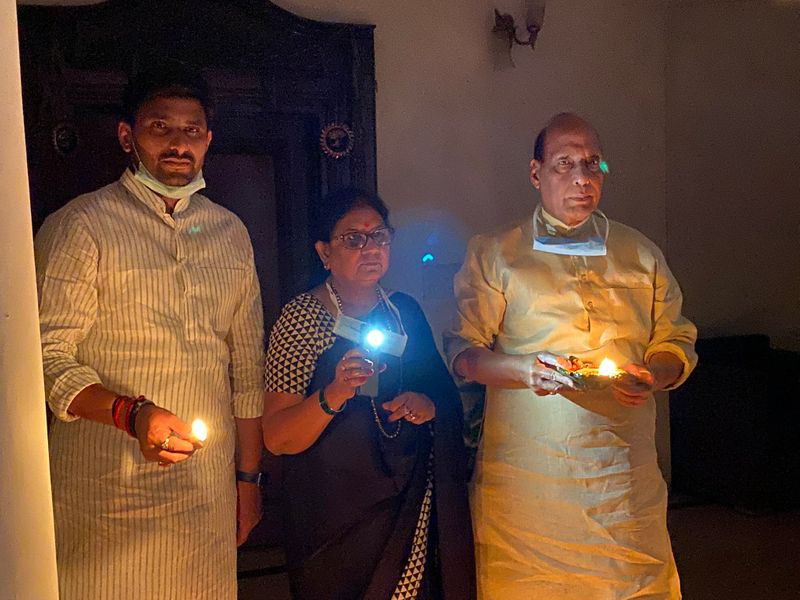 Defense minister Rajnath Singh lit lamps with his wife and son and chanted unity.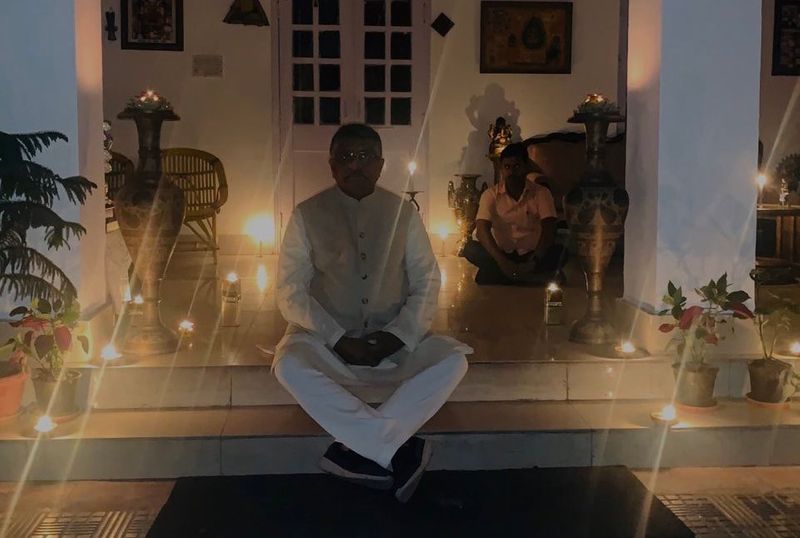 Ravi Shankar Prasad, minister of Information Technology, lit candles at his doorstep supporting the Prime Minister's light campaign.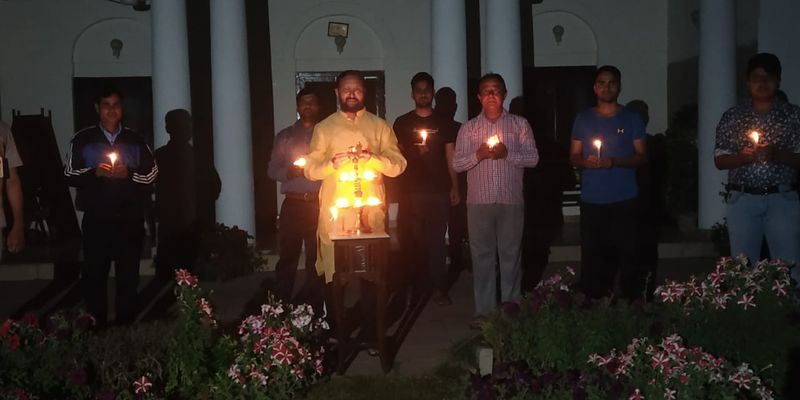 Environment minister Prakash Javadekar also lit lamps with his family.
Road and transport minister Nitin Gadkari along with his family supported the PM's call and lit lamps at his doorstep.
Union minister Suresh Prabhu and his family in the fight against coronavirus.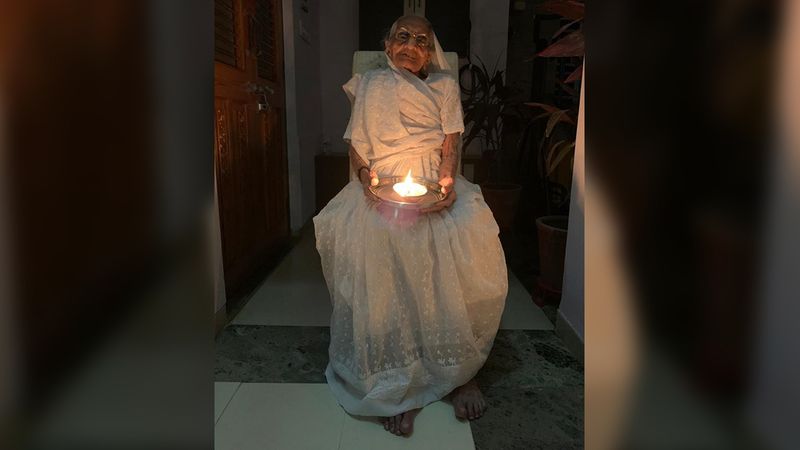 Prime Minister Modi's mother, Hiraben Modi, also lit a lamp and joined the fight against coronavirus.