Google Pixel 8, Google Pixel 8 Pro specifications leaked ahead of launch
Full specifications and pricing details of the highly anticipated Google Pixel 8 and Pixel 8 Pro smartphones surface ahead of their October launch. Both models may feature Google's own Tensor G3 chipset, Titan M2 security coprocessor, and offer 8 GB of LPDDR5X RAM.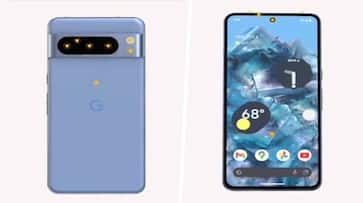 In October, the Google Pixel 8 series is scheduled to make its debut in India. The whole design, features, and even prices of the next smartphones have already been revealed according to reputable tipsters.
Before the firm made its formal announcement, a promotional film for the Google Pixel 8 series offered an early look at the handsets' photographic capabilities. We now have access to the complete specifications of the Pixel 8 and Pixel 8 Pro far before its expected release on October 4th, once again thanks to tipster Kamila Wojciechowska.
There are several remarkable features included with the Pixel 8 and Pixel 8 Pro. The Pixel 8's 6.2-inch FHD+ OLED display has a flexible refresh rate range of 60Hz to 120Hz and a maximum brightness of 2,000 nits. The Pixel 8 Pro, on the other hand, has a bigger 6.7-inch LTPO OLED screen with a comparable 1Hz-120Hz refresh rate and an even higher peak brightness of up to 2,400 nits.
The Google Tensor G3 chipset and the Titan M2 security coprocessor power both variants. For slick performance and a variety of storage options, they include 8 GB of LPDDR5X RAM. 
While the Pixel 8 may boast outstanding 8GB of LPDDR5X RAM and storage choices of up to 1TB in the US or 512GB for the rest of the globe, both devices use UFS 3.1 technology, the Pixel 8 comes with 128GB or 256GB of UFS 3.1 storage.
The Pixel 8 has a 4,575mAh battery and supports up to 27W fast charging when it comes to power and charging. Additionally, it may provide up to 18W of Qi-certified wireless charging. The Pixel 8 Pro, on the other hand, has a bigger 5,050mAh battery and may support up to 30W fast charging as well as up to 23W of Qi-certified wireless charging.
Additionally, both phones incorporate convenient security features such as an under-display fingerprint sensor and Face ID for user authentication. 
Last Updated Sep 25, 2023, 3:14 PM IST