Radhika Pandit put up a video of her daughter when she turned six. Yash and Radhika have not named their daughter yet. But currently the video is creating a buzz on social media

Bengaluru: Yash and Radhika are considered the power couple of Sandalwood. Their little daughter is making headlines since the day of her birth and currently social media has gone crazy over the video of the baby turning six.
Radhika in her Instagram handle posted a video of their daughter on the occasion. She wrote:
"Verified Our baby YR turns 6 months today.. she is half way to turning one!! Time flies for sure. Here is a tiny glimpse of her on this special day! Of course this video was shot when she was 3months old. She is our blessing, our angel ♥️ #radhikapandit #nimmaRP P.S : thank you Saniya for styling her and Bhuvan n Manish for capturing ! [sic]"
Yash and Radhika are yet to name their daughter. Social media and the couple's fans were busy guessing the name to be either Yashhika or Rashi. But the naming ceremony is yet to be organised.
Meanwhile, a tweet on May 6 that a surprise was awaiting Yash-Radhika's fans made news and it was speculated that the child's name will be announced. Instead the couple put out the first photo of their daughter on Twitter and she is known as Baby YR.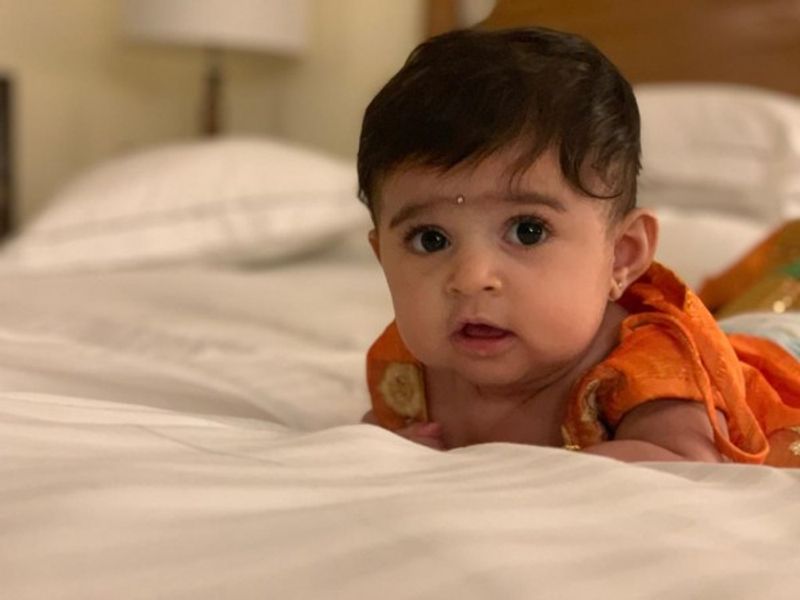 Currently, Yash is busy shooting for KGF-Chapter 2.