World Tourism Day 2023: History and significance and celebrations; know details
World Tourism Day is celebrated on September 27th each year. It was established by the United Nations World Tourism Organization (UNWTO) in 1980 to promote awareness of the importance of tourism and its social, cultural, political, and economic value. India is a diverse and culturally rich country that offers a wide range of unique and exciting destinations for travellers. Here are seven unique places to explore in India for World Tourism Day 2023: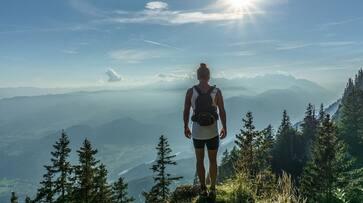 Ladakh, Jammu and Kashmir:

Known as the "Land of High Passes," Ladakh offers breathtaking landscapes with rugged mountains, serene lakes, and monasteries perched on cliffs.
Explore the vibrant culture of Tibetan Buddhism and interact with the friendly local people.

Varanasi, Uttar Pradesh:

One of the oldest continuously inhabited cities in the world, Varanasi is a spiritual and cultural hub on the banks of the Ganges River.
Witness mesmerizing Ganga Aarti ceremonies and explore the narrow alleys, ancient temples, and ghats.

Kerala Backwaters, Kerala:

Experience the unique beauty of Kerala's backwaters, a network of tranquil lagoons, canals, and lakes.
Stay in a traditional houseboat and enjoy the serene natural surroundings, lush greenery, and local cuisine.

Khajuraho, Madhya Pradesh:

Khajuraho is famous for its UNESCO-listed group of stunning temples adorned with intricate erotic sculptures.
Explore the rich history and architectural marvels of this ancient site, which dates back to the Chandela dynasty.

Rann of Kutch, Gujarat:

Visit the vast white salt desert of the Rann of Kutch, which transforms into a surreal, reflective landscape during the monsoon season.
Attend the Rann Utsav, a cultural festival that showcases traditional music, dance, and crafts.

Spiti Valley, Himachal Pradesh:

Known for its stark, rugged terrain and Tibetan-influenced culture, Spiti Valley is a haven for adventure seekers and nature lovers.
Explore ancient monasteries, high-altitude villages, and stunning landscapes.

Majuli Island, Assam:

Majuli is the largest river island in the world, located in the Brahmaputra River.
Experience Assamese culture, visit the island's satras (monasteries), and explore its lush landscapes and diverse wildlife.
Each of these destinations offers a unique and unforgettable experience, whether you're interested in exploring ancient culture and heritage, enjoying natural beauty, or embarking on adventures in some of India's most breathtaking landscapes. World Tourism Day is an excellent opportunity to discover the diverse and captivating offerings of this incredible country.
Last Updated Sep 24, 2023, 5:14 PM IST