Aishwarya's father Krishna Raj has been hospitalised for the last two weeks and is currently in the ICU.
Aishwarya and Abhishek are likely to come together for Anurag Kashyap's next Gulab Jamun.
Latest reports suggest that Krishnaraj has has been shifted to the ICU and his condition is critical. Aishwarya is very tense and spending sleepless nights in the hospital.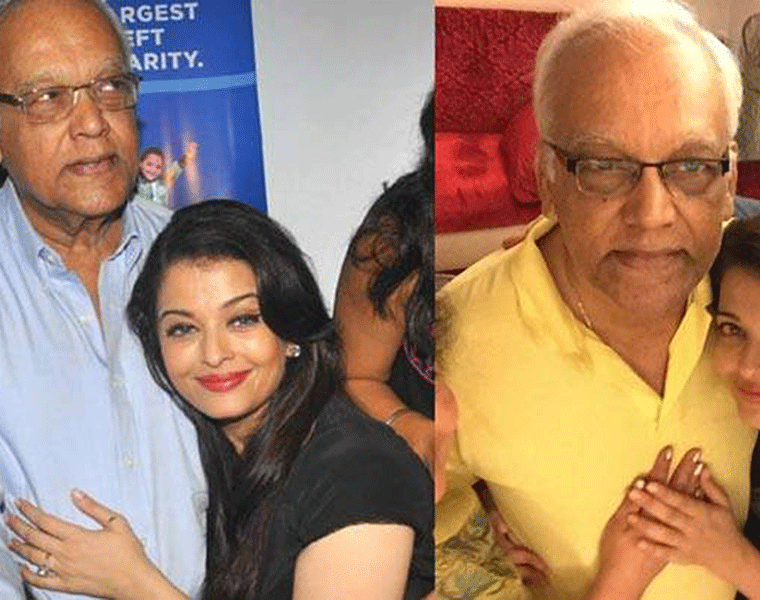 Abhishek Bachchan is seen with her all the time and taking care of her. Both Aish and Abhi spend most of their days and nights at the hospital, stepping out to go home only to freshen up and to check their loving daughter Aaradhya. Amitabh and Jaya Bachchan are taking care of Aaradhya now days.
Read more: Here's why Aishwarya, Abhishek have been visiting a Mumbai hospital
Because of Krishnaraj's health condiction, the Bachchans who are known to have grand Holi party skipped the festivities this year. Asianet Newsable hopes that Krishnaraj Rai gets well and returns home soon.
Read more: All's not well between Abhishek-Aishwarya for this reason
On the work side, Amitabh Bachchan, along with his son Abhishek and daughter-in-law Aishwarya will be seen together in Anuragh Kahsyap's upcoming film Gulab Jamun.