When I asked Soumitra Chatterjee, Feluda or Apu? Here's what he said...
Veteran Bengali actor and Dada Saheb Phalke winner Soumitra Chatterjee's health condition has deteriorated. According to the latest reports, he has been out on BiPap ventilation. The actor had tested positive for coronavirus on October 6, following which he was admitted to Bellevue Nursing Home in Kolkata. 
The 85-year-old actor has been under the expert care of the private nursing home since then. However, his health condition has deteriorated considerably.
Hence, we have dug out an old interview with Soumitra Chatterjee, where he spoke about his movies, favourite filmmakers, Feluda experience and also Satyajit Ray. The actor was perhaps the only one not just only in Bengali but in global cinema who has been active on screen and stage for almost 60 years at a go.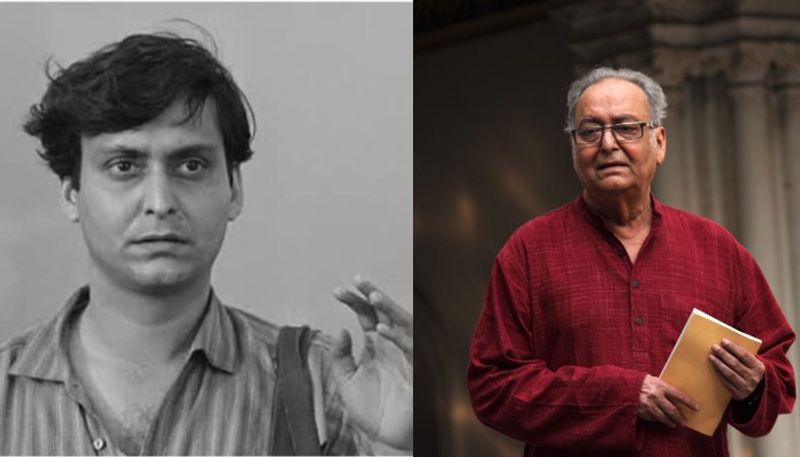 Since 1959, Soumitra had set new standards for all actors in Tollywood. Not just films and theatre, he has been a literati and a thespian who has single-handedly borne the cultural heritage of the city.
Legendary actor, Soumitra Chatterjee who worked with famous Bengali filmmakers like Mrinal Sen, Tapan Sinha, Asit Sen, Ajoy Kar, and most notably with Oscar winner Satyajit Ray spoke with Asianet Newsable. 
Soumitra Chatterjee also wrote a book named The Master and I, where he revisited his past when he worked with Ray. Chatterjee had immaculately preserved his memories of the doyen filmmaker in a box that he unlocks years later in the form of this book.
Chatterjee appeared in fourteen of Ray's films, starting with Apur Sansar in 1959. In a very quick telephonic interview, Soumitra Chatterjee discusses his association with the great filmmaker and how he remembers his master.
Q) Which role you personally enjoyed more Feluda or Apu?
A) Both are different roles; I can't say which one I loved or enjoyed both are very dear to me.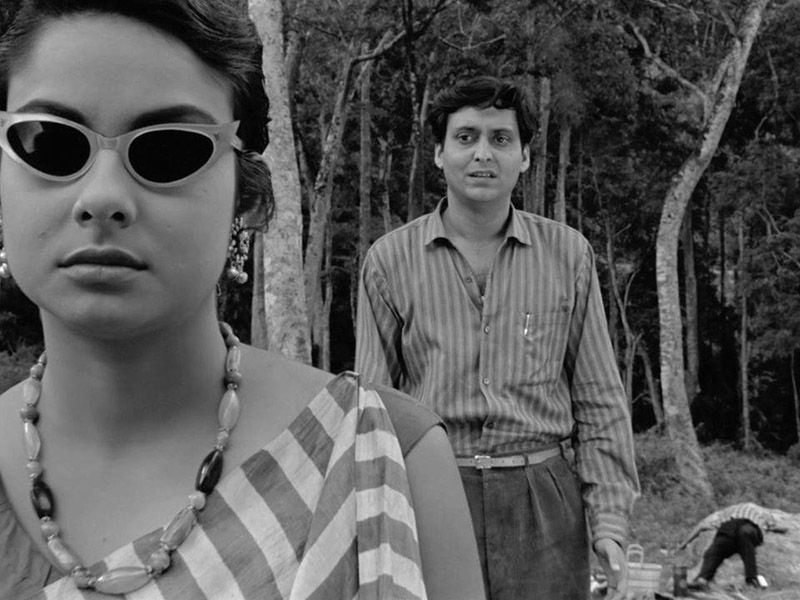 Q) Could you tell us about Satyajit Ray that we don't know?
A) He was a genius that we all know, but to see him in person was our fate. Talking to him was not only educating but inspiring.
Q) Tell us something about the new web series on Feluda?
A) I have no idea about it, so can't comment. Also, I don't have access to the Internet.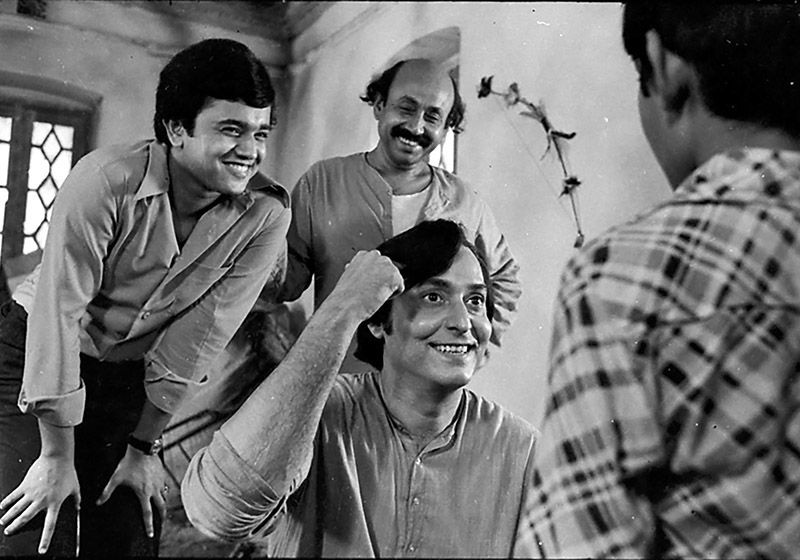 Q) It was said that Satyajit Ray wrote the character Feluda keeping you in mind, is it true?
A) I don't think so; he probably thought in his mind while writing the story, if and when he will cast that will be me. Generally, his method of writing was not like that, he certainly has some interesting stories to tell to the youngsters for those he started writing Sondesh (Bengali children's magazine) about Feluda.
What I find in all Feludu and Sondesh stories is the expression of the writer himself, his quest for Knowledge, his truthfulness and for me it is quintessential for Satyajit Raj himself.
Q) What comes to your mind first when you think about Satyajit Ray?
A) Well, he is still today living for me, inspiring me to go ahead. 
Here is a quote from Soumitra Chatterjee's book, "...death was not the end of Manik da. Certainly not in my life."