When AR Rahman stopped his wife from dancing on TV show
The known fact is that Oscar-winning music composer AR Rahman is a man who keeps himself away from every controversy. His efforts to stop his wife from dancing on a TV show also might be an indicator.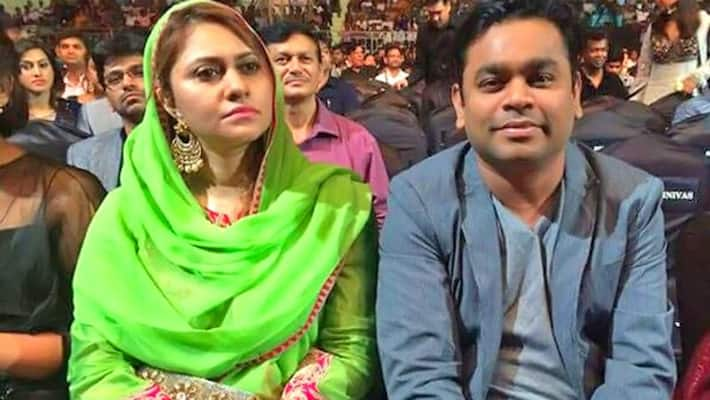 No matter how society progresses, there is still restraint on women's freedom. Orthodox families consider singing and dancing a sin. Surprisingly though, even noted music composer AR Rahman attempted to stop his wife from dancing to his song, and this is how he did it.
The star music composer who was invited as a guest on a TV Show was surprised as the show's organisers had roped in many of Rahman's friends and family to reveal few well-guarded secrets.
At the closing of the show, his wife Saira Banu was invited where the couple expressed their feelings about each other and the respect they carry for each other.
However, when the wife got her turn to place views on Rahman and also her request, she asked him to sing Urvasi Urvasi.
The loving husband obliged and sang two lines. But when he saw his wife dancing, he patted her on the shoulder, to indicate her to stop. He then stops and shifts the topic saying both the host and his wife's secret of being slim is this (dance).
Watch this video at the time code of 01:16:06-01:16:14 to know more.
Orthodox Muslims consider dancing and singing a sin, but Rahman is a bit relaxed when it comes to allowing his children to follow their heart.
 
Last Updated Sep 4, 2020, 2:36 PM IST