Watch: Here's the truth behind late actor Inder Kumar's viral suicide video
Bollywood actor Inder Kumar, who was seen in the movie 'Wanted' with Salman Khan, is grabbing headlines as the last video showing him consuming alcohol and speaking about wanting to commit suicide has been leaked.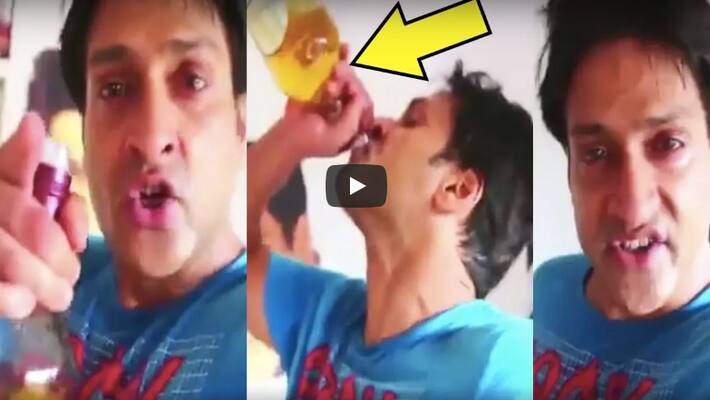 The video went viral where the late actor is seen saying that he would commit suicide because he has lost everything thanks to his lavish lifestyle. The actor was also seen saying that he is frustrated that he could not become a successful actor. He came to Mumbai to become an actor but his 'aiyashiyan' (flamboyant lifestyle)  took the better of him and made him an abject failure.
This video has ended up giving rise to several speculations about his premature death on July 28, 2017, due to cardiac arrest at his residence. Inder was only 44 when he passed away.
Later, Inder Kumar's wife Pallavi Saraf came out to clear the air about the viral video. In a press conference Pallavi, said, "It is not a real video. It is actually a scene from a film called Phatti Padi Hai Yaar for which he had shot a year-and-half ago. It is sad that people are confusing the film scene with his real life." 
She said that there were moments when Kumar felt weak, especially after he was accused of rape in 2014, but he never gave up. "During that phase, he was highly disturbed. There were, of course, days where he broke down. He was concerned that his name was dragged into this, but he never gave up," she said. 
She said that the film's production team was not sure of how the leak happened but denied that it was a publicity stunt. The film is expected to be released later this year. "We would never do that. His death certificate mentions heart attack so why would we try to release a video which says otherwise? This is purely by accident," Saraf said. 
Inder had worked in more than 20 films, including Salman Khan-starrer Wanted and Tumko Na Bhool Paayenge among others. He had also appeared in the TV soap Kyunki Saas Bhi Kabhi Bahu Thi briefly as Mihir Virani.
Last Updated May 16, 2018, 11:58 AM IST