Watch: Anupam Kher praises poor boy's dancing skills; wants to sponsor his education
Bollywood actor Anupam Kher shared a video of a poor boy dancing to Govinda's songs on Instagram. Calling him a 'wonder boy,' the actor asked details to sponsor his studies and training as a performer.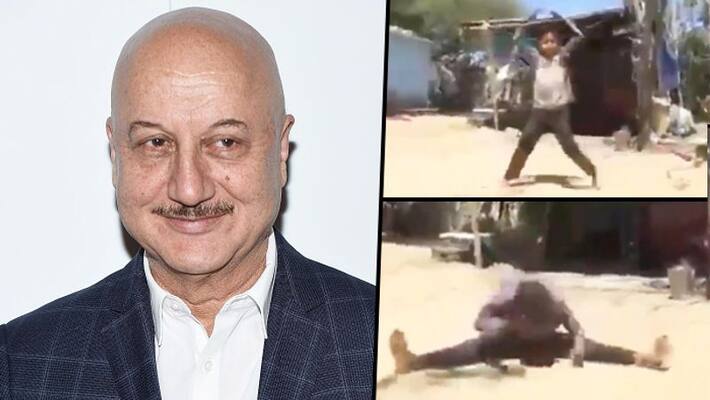 Mumbai: Veteran Bollywood actor Anupam Kher has shared a video of a poor boy's dance performance on his Instagram and asked fans for his details. He wanted to sponsor the boy's education and dance training.
The legendary actor praised the boy's talent and wrote, "Here is a young boy from somewhere in India from a poor family but amazingly rich talent. A big @govinda_herono1 fan and fantastic dancer. Please help me find him. Would love to sponsor his studies and training as a performer. Please write to herman@anupamkhercompany.com. #Talent #StreetsOfIndia (sic)."
In the video, the boy can be seen grooving to Govinda's popular track 'Ek chumma tu mujhko udhaar.' to 'Mein toh raste se ja raha tha' and many others. Have a look at the video.
The video also captured the attention of actress Priyanka Chopra who called it 'amazing.' A few days back, the actor shared a video and spoke about how millions of children live on the streets and keep smiling.
Along with the post, Kher wrote, "So happy to finally meet my morning walk friends #BhartiAndKohinoor. Have been enquiring about them from the time I came back from NY. They seemed to have grown up. They somehow like millions of such children survive on the streets of India and yet have that amazing smile. #StreetsOfMumbai (sic)."
Last Updated Jun 29, 2020, 12:28 PM IST