Vela Review: Is Shane Nigam, Sunny Wayne's cop-drama worth your Diwali celebration? Know what audiences say
Vela is a Malayalam movie, marking the directorial debut of Syam Sasi, with Shane Nigam and Sunny Wayne taking the lead roles. The movie is an intriguing crime drama, which was released on November 10th on Diwali weekend.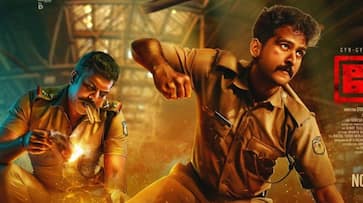 Shane Nigam and Sunny Wayne play the main parts in Syam Sasi's Malayalam film Vela, which marks Sasi's directorial debut. In cinemas on November 10, 2023, the film debuted. Producer S. George is bringing this M. Sajas-penned script to reality through Cyn-Cyl Celluloid Production Company. Mahesh Bhuvanend handles editing, while Suresh Rajan handles cinematography. The music for this film was created by renowned Tamil musician Sam CS, who made his Malayalam film debut with "Odiyan" (Background Score).
The story of a police control room in Palakkad is told in the film. Badusha Productions is a co-producer of this criminal drama. Dulquer Salmaan's Wayfarer Films is managing the film's distribution in Kerala, and Truth Global Films is in charge of its international distribution.
Also Read: The Archies: Shah Rukh Khan applauds daughter Suhana Khan's debut trailer; Here's what he said
About Vela 
Leading actors Shane Nigam, Sunny Wayne, Aditi Balan, and Sidharth Bharathan are in the movie, which was produced with help from a skilled group of people. Mahesh Bhuvanend is in charge of editing, while Suresh Rajan is in charge of cinematography. Prashanth Narayanan oversees production management, while Sunil Singh acts as executive producer. Sam CS is the composer, while Liber Dad Films is in charge of the project design. Vicky and Kishan handle the sound design, while M.R. Rajakrishnan mixes everything together at the end. Dhanya Balakrishnan handles costume design, while Binoy Thalakulathur oversees art direction. Agnivesh is the finance controller while Kumar Shanti oversees choreography. 
Mansoor is the production manager, while the other members of the production team include production executives Liju Naderi, Ousepachan, and AB Benny. Tanvin Naseer and Shine Krishna are associate directors, and Prashant Ezhavan is the chief associate director. Shinoz, Adith H. Prasad, and Abhilash PB are among the assistant directors. 
Also Read: Who was Kalabhavan Haneef, the Malayalam actor who made movie-goers laugh for 30 years
PC Stunts did the action choreography, while Amal Chandran is in charge of cosmetics. Old Mangs is in charge of PR, Shuhaib SBK takes still photos, and Tooni John is the designer. PR for the movie is handled by Pratish Shekhar.
We hope that everyone who enjoys films will find "Vela" to be an enjoyable cinematic experience when it opens. Watch this space for incisive evaluations from viewers as they discuss this criminal drama.
Last Updated Nov 10, 2023, 10:40 AM IST