Trailer Review: Will 'Veerappan' herald the return of RGV?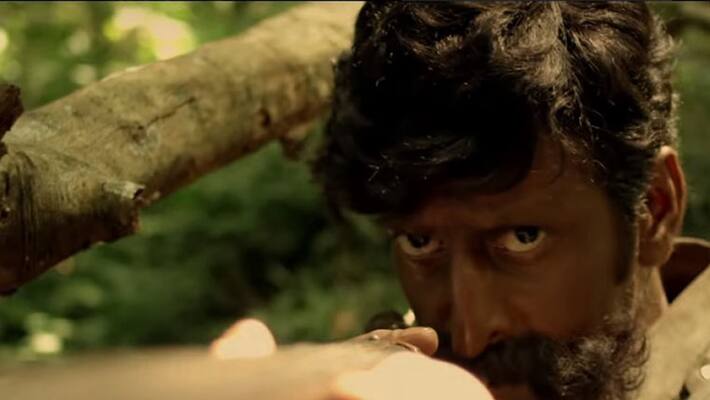 This is RGV's 'authentic' take on the life and death of the notorious Southern killer and poacher Veerappan. 
What is the plot?
Based off RGV's Kannada debut - 'Killing Veerappan', this version takes a more in-depth look in to the life of the brigand. Mainly the film follows the various attempts by police and paramilitary forces of Karnataka and Tamil Nadu to catch Veerappan, who poached elephants and sandalwood trees in the forests between the two states. 
Who stars in it? 
The main role is portrayed by Sandeep Bharadwaj, who makes his cinematic debut. Audiences and critics alike praised his authentic look and fiery acting in the Kannada version. Bharadwaj is joined by National Award winning Marathi actress Usha Jadhav, last seen in 2014's Bhootnath Returns. She presumably plays the role of Veerappan's wife, Muthulakshmi. Sachiin J Joshi and Lisa Ray round up the principal cast. 
Should you watch it? 
RGV has a tendency of making snappy trailers, but then delivering films that fall apart during the narration. On the positive side, the trailer does make it seem like RGV has chosen to show the real side of Veerappan - brutal, cold and murderous - largely avoiding over-the-top 'filmy' moments. Plus, thanks 
to the earlier Kannada version, we already know the titular actor does a good job. On the negative side, all the bad RGV trademarks are also in ample evidence - bad Low-angle/Dutch-angle shots, overtly long lingering looks and a total lack of substantial dialogue. All of this gives a very mixed feeling. So perhaps it would be better if you waited for reviews before heading to theatres.
Last Updated Mar 31, 2018, 7:00 PM IST